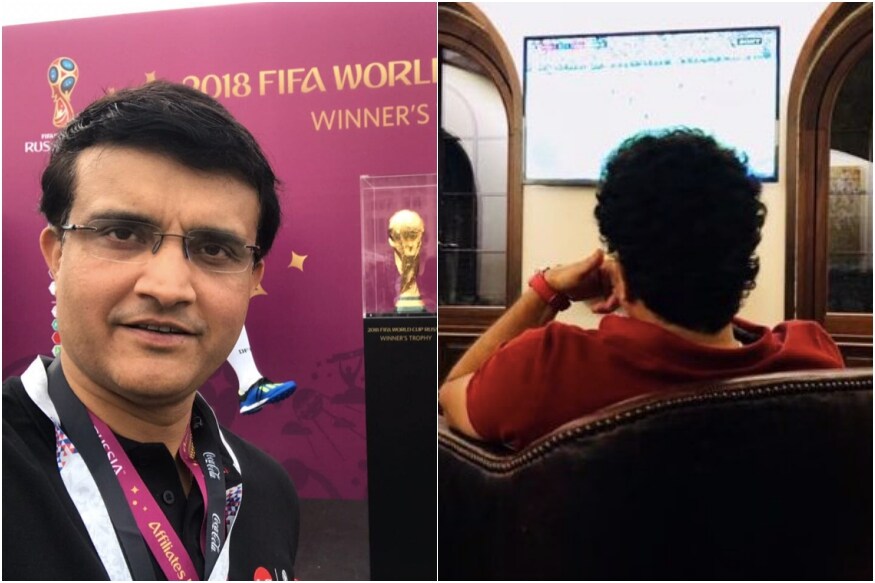 Rarely does the final of a major tournament live up to the pre-game hype. But the FIFA World Cup 2018 final was one of the most exciting games of the competition as France beat Croatia 4-2 to lift the trophy.

The entire world, including a host of cricketers, were engrossed in the game on Sunday.

Former Australia captain Michael Clarke recorded the moment France captain Hugo Lloris lifted the World Cup Trophy, and congratulated both sides on a brilliant final.

What an amazing day. Congratulations 🇫🇷 and 🇭🇷 on a brilliant final. @Hublot #FIFAWC2018Final pic.twitter.com/uak78O4zMS

— Michael Clarke (@MClarke23) July 16, 2018


Former India skipper Sourav Ganguly was also at the Luzhniki Stadium. After covering India's second ODI against England at Lord's, Ganguly hopped on a flight from London to Moscow for the game. He shared a selfie with the trophy prior to its presentation.

World Cup final at Moscow pic.twitter.com/T36GHAEgyv

— Sourav Ganguly (@SGanguly99) July 15, 2018


Master Blaster Sachin Tendulkar posted an image of himself enjoying the game on television.

Watching the finals.. #FRACRO pic.twitter.com/I3AjgMjHQY

— Sachin Tendulkar (@sachin_rt) July 15, 2018


Virender Sehwag expressed his awe of teenager Kylian Mbappe. He wrote, "Majestic Mbappe, the 2nd teenager after the great Pele to score in a #WorldCupFinal" 

Majestic Mbappe , the 2nd teenager after the great Pele to score in a #WorldCupFinal pic.twitter.com/BlrcDBH4ej

— Virender Sehwag (@virendersehwag) July 15, 2018


The focus will now shift back to the cricket, with India taking on England in the final match of the ODI series at Headingley on Tuesday, following which both sides will contest in a five-match Test series.

First Published: July 16, 2018, 3:01 PM IST