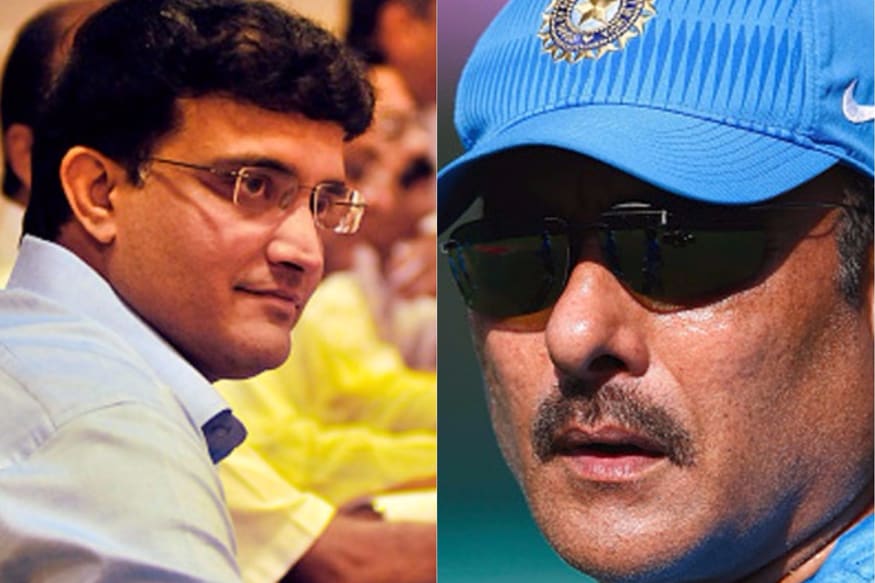 Sourav Ganguly and Ravi Shastri do not share the best of camaraderie, especially since Shastri blamed him for losing the India coach's job to Anil Kumble.
But a lot has happened since then, with Shastri taking over the reins after Kumble fell out with captain Virat Kohli.
Since taking over, Shastri has been full of praise for the current Indian team, calling it one of the best in comparison to former teams.
Shastri had said, "This team has been there with each other for two years and they are much more experienced now. They have already done things a lot of Indian teams and a lot of big names could not do in their careers. Like for example, win a series here (in Sri Lanka) for the first time in over 20 years."
He further added, "There have been a lot of big names who have played for 20 years, they have come to Sri Lanka many times and never won a series. This team is used to doing things a lot of other teams have not done."
Former captain Ganguly has now given his take on Shastri's statement. He gave a part diplomatic reply and was quoted as saying to India Today, "To be honest, I don't have much to say on this. Wish him all the best. Given him a job to do till the World Cup in 2019 and hopefully he will get the Cup and does the job."
However, he also added, "You're forgetting the win in Pakistan for the first time in Pakistan in 15 years. Also the win in England in 2007. Won't go into comparisons. Wish him all the best. Want the team to do well and hopefully he will do well in the years to come."