Sourav Ganguly's Achievements as Captain Iconic Like Allan Border's for Australia: Graeme Smith
According to Smith, a stalwart in South African cricket, there is very little point in debating between Ganguly and Dhoni.
Updated: July 14, 2020, 6:41 PM IST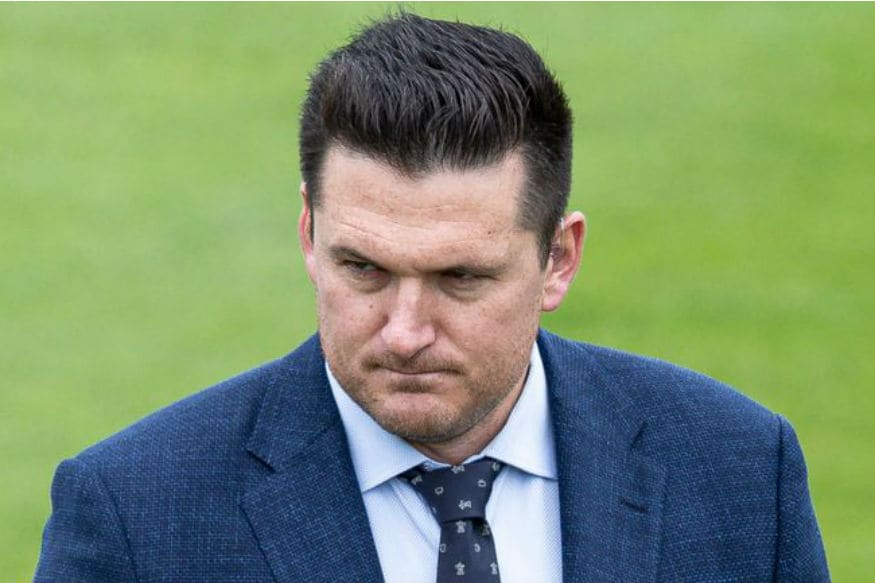 Comparisons between captains of yesteryear are not uncommon in cricket, especially in India, where Sourav Ganguly and MS Dhoni fans are often at loggerheads as to who was the better leader.
While both had their highs and lows through their periods as leaders, Ganguly and Dhoni are considered to be among the most effective Indian skippers in the modern age.
Former South Africa captain Graeme Smith however believes that Ganguly would have benefitted a lot more from having a player like Dhoni in his team.
Speaking on Star Sports show Cricket Connected, Smith discussed ODI captaincy record of Ganguly and Dhoni, "The biggest difference between Dada's captaincy and MS's captaincy is MS, the player for me. I think in that middle order, the ability to close games, win games, finish games in that calm that he brought to the people around him. I think for me, that is probably the biggest difference between the two heroes, is MS Dhoni. If Dada had an MS type player, his team was slightly more developed, I think you would have seen him win plenty more trophies. Dada was blessed to play or not blessed to play in an era where Australian cricket was at the forefront and dominating the world game as well which at the time the team had won the most during that period."
Also Read: Rishabh Pant's a Free-flowing Player, India Haven't Figured How to Use Him: Mohammad Kaif
According to Smith, a stalwart in South African cricket, there is very little point in debating between Ganguly and Dhoni.
"You are talking about two iconic figures and outstanding cricketers. It's such small margins and it's very difficult to debate, but I think, like Allan Border probably did in the early days of Australian cricket, setting them up for the success, I think that you have got to look at Dada here and say that what he did for Indian cricket was iconic."
However, in terms of red-ball cricket, Smith says the memories of Ganguly leading the team in his inimitable way stand out a lot more.
"The memories that come to mind is that he (Ganguly) brought a hardness that perception wise hadn't been there before. He was certainly quite a fiery character on the field and he certainly was a huge pillar in the strength of Indian cricket and where it's gone to today."
MS Dhoni finished narrowly ahead of Sourav Ganguly in a Star Sports Cricket Connected Survey to determine the greater Indian captain. Dhoni's performance with the bat while captain proved to be the difference.  In each category an average score was calculated from each panel members' votes.  After the results of each were totalled together, Dhoni was ahead by less than half a point.
 Ganguly scored higher than Dhoni in four categories - Captaincy Away from Home, Transformational effects of captaincy on team, Success of team handed over to the next captain and Overall impact. Dhoni scored more points in the four categories of Captaincy at Home, ODI captaincy, Titles won and Performance as Batsman while captaining the team. The difference in points between the two greats came down to decimals.
---
---
Team Rankings
Rank
Team
Points
Rating
1
Australia
3028
116
2
New Zealand
2406
115
3
India
3085
114
4
England
3882
105
5
Sri Lanka
2454
91
FULL Ranking
Rank
Team
Points
Rating
1
England
5405
123
2
India
5819
119
3
New Zealand
3716
116
4
Australia
3941
109
5
South Africa
3345
108
FULL Ranking
Rank
Team
Points
Rating
1
Australia
6047
275
2
England
5959
271
3
India
9319
266
4
Pakistan
6009
261
5
South Africa
4380
258
FULL Ranking