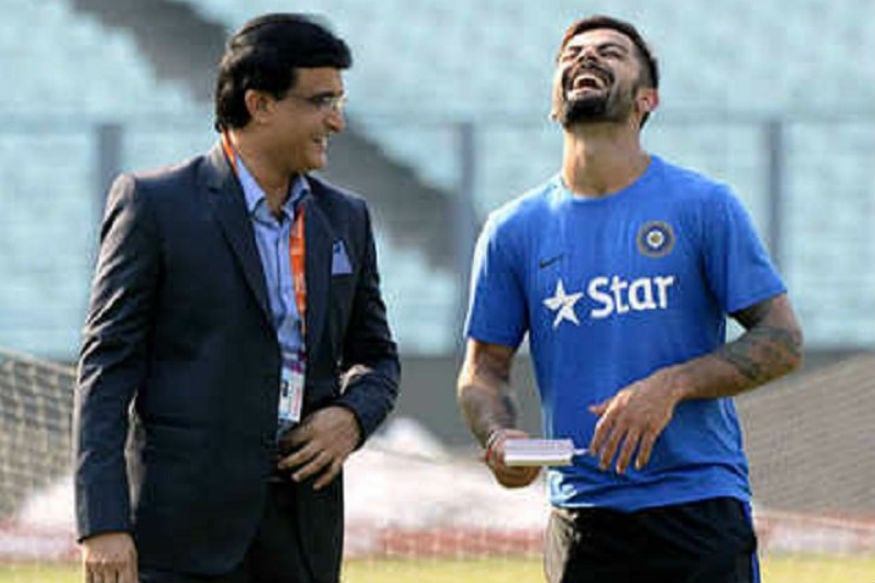 Former India opener Aakash Chopra is of the opinion that Team India lead by Sourav Ganguly would have easily beaten the team led by Virat Kohli. Chopra did a comparison of both the sides, in which Ganguly's team emerged stronger.
He talked about the captaincy styles of both the players mentioned above.
He went on to say that Kohli's team, apart from winning the Australia series of 2018-19, has failed to make a mark overseas. He has lost Test series' in New Zealand, South Africa and England. Whereas Sourav's men tasted victory in England and Pakistan.
"We went to Australia and drew the series there. We went to Pakistan and defeated them. In India, we drew one series and lost one series to Australia. And Sourav Ganguly's team even drew the series in England. It was a fairly good team, a team which taught us how to win abroad," Chopra said in his Youtube video.
"Virat Kohli's team has defeated Australia in their home conditions, the only team to have done so in Indian cricket history. But they lost in South Africa and lost quite badly in England. In South Africa, they came close but lost the series 2-1," he added.
But as far as the numbers are concerned, they are better for Kohli, as compared to Dada. Kohli is already India's most successful Test skipper having won 33 matches and losing 12. Ganguly, during his tenure won 21 Tests and lost 13.
Here's the playing XI Chopra picked to make his analysis:
Sourav Ganguly's XI:
Virender Sehwag, Aakash Chopra, Rahul Dravid, Sachin Tendulkar, VVS Laxman, Sourav Ganguly, Parthiv Patel, Harbhajan Singh, Anil Kumble, Zaheer Khan, Ajit Agarkar
Virat Kohli's XI:
Rohit Sharma, Mayank Agarwal, Cheteshwar Pujara, Virat Kohli, Ajinkya Rahane, Hanuma Vihari, Wriddhiman Saha, Ravichandran Ashwin, Ravindra Jadeja, Ishant Sharma, Mohammed Shami/Jasprit Bumrah