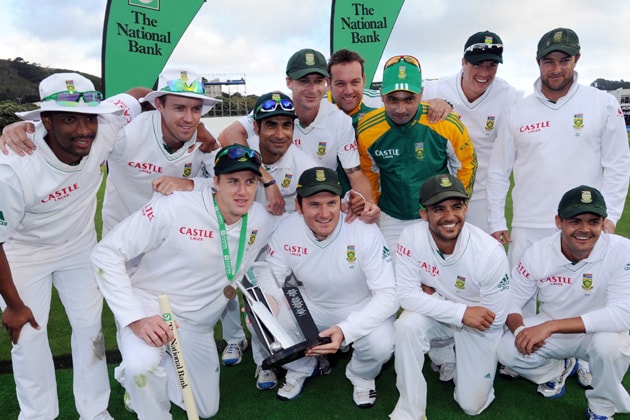 Johannesburg: South Africa have agreed to postpone next year's three-Test series in Sri Lanka until 2015 and will instead play five one-day internationals and three Twenty20 games on tour in July and August.
Cricket South Africa says it accepted the request to allow the Sri Lanka team to participate in an ODI tri-series with India and West Indies and avoid a likely clash with the Sri Lankan Premier League. The Tests will be played in May and June 2015.
CSA acting chief executive Jacques Faul says rescheduling was best for both the countries as it also gave South Africa a break between the end of the Champions Trophy in England and the limited-overs games in Sri Lanka.
Top-ranked South Africa are currently preparing for a three-Test series in Australia.