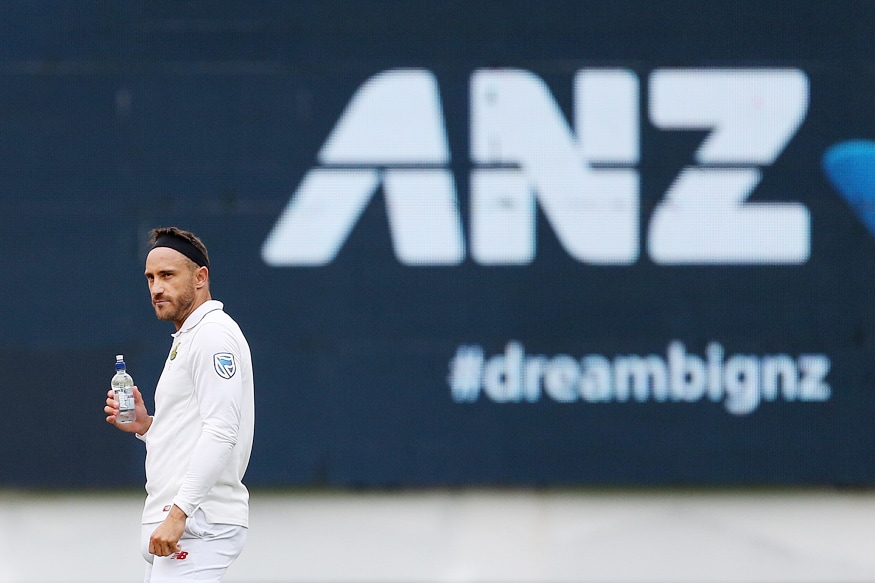 Dunedin (New Zealand): After rain played a spoilsport on the final day of the first Test between South Africa and New Zealand on Sunday, Proteas' skipper Faf du Plessis said the way match ended was "frustrating".
South Africa took 191-run lead on the fourth day and were on the brink of winning the Test when rain stopped the final's day play at the University Oval here.
"When a Test match finishes on a day like today, it's very frustrating. If today was a full day of cricket, we felt with one (New Zealand) seamer down and one of their main batters out of the team, we fancied our chances. It's very disappointing from that point of view," Faf du Plessis told International Cricket Council's (ICC) website.
"We were 190 ahead on a wicket that was spinning quite a bit. Purely on the match position, if we got 50-60 more runs, a 250 lead, and set them that in 50-60 overs, we'd fancy our chances," he added.
Earlier, South Africa scored 224/6 in the second innings with du Plessis unbeaten on 56 and Vernon Philander on one.
South Africa scored 308 in their first innings, to which New Zealand replied with 341.