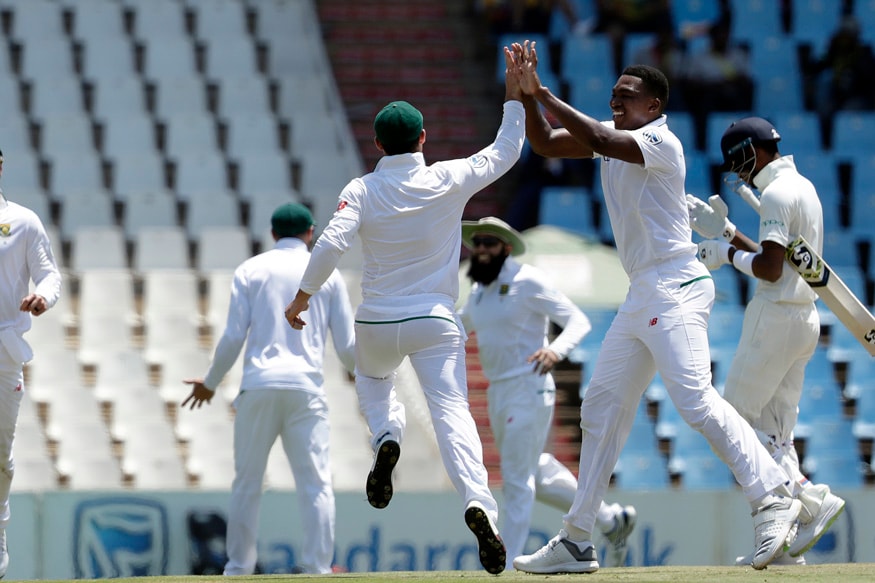 South Africa coach Ottis Gibson said Thursday his goal is to take the team to the number one spot in Test cricket.
"The same way that players set goals, coaches also set goals. The goal for the Test team is to try to get to number one," he said in a Cricket South Africa interview.
The former West Indies player, who has had coaching stints with West Indies and England, said series victories over India and Australia were satisfying –- but just part of his overall goal.
Gibson was appointed South Africa head coach after helping England beat the 'Proteas' in a series in England last year in his role as bowling coach.
His stint started with easy wins over Bangladesh and Zimbabwe before South Africa, second in the International Cricket Council rankings, took on top side India and third-ranked Australia in successive home series.
"To win these two series, especially this one with all the other noise that has been going on, is quite rewarding," he said, referring to the controversies that surrounded the Australia tour.
Australia captain Steve Smith, vice-captain David Warner and Cameron Bancroft were sent home and banned for their roles in ball tampering during the third Test.
"I have enjoyed my first six months," he said. "It has been quite an experience, we have won eight out of 10 Test matches, and we won two big series."
South Africa beat India 2-1 and Australia 3-1 to finish the season just four ranking points behind India.
"We played against two of the toughest teams," said Gibson, who said there had been different tactics against the two sides.
"A four-pronged pace attack was used against India on lively pitches, while the batting had been strengthened for the Australia series.
"Our goal was to be the first South African team since readmission (in 1992 from apartheid-induced isolation) to win a series against Australia at home," he said.
"That was our focus in every game. When we lost in Durban, we didn't play our best cricket –- we knew there were three games left to play.
"In every game we got better as we went on and we have seen some fantastic performances from young players like Aiden Markram leading the batting and KG (Kagiso) Rabada leading the bowling."
When Gibson was appointed, Cricket South Africa stated that winning the 2019 Cricket World Cup in England was a major objective.
While it was a successful Test cricket season, the one-day side slumped to a 5-1 series defeat against India.
But Gibson said he was not overly concerned about the setbacks because injuries had disrupted the team.
"The result of the one-day series wasn't great but I didn't mind it," he said.
"I know that the cricket fans who come to watch want the team to win, but from my point of view I got to see a lot of players we wouldn't have seen if there weren't so many injuries."