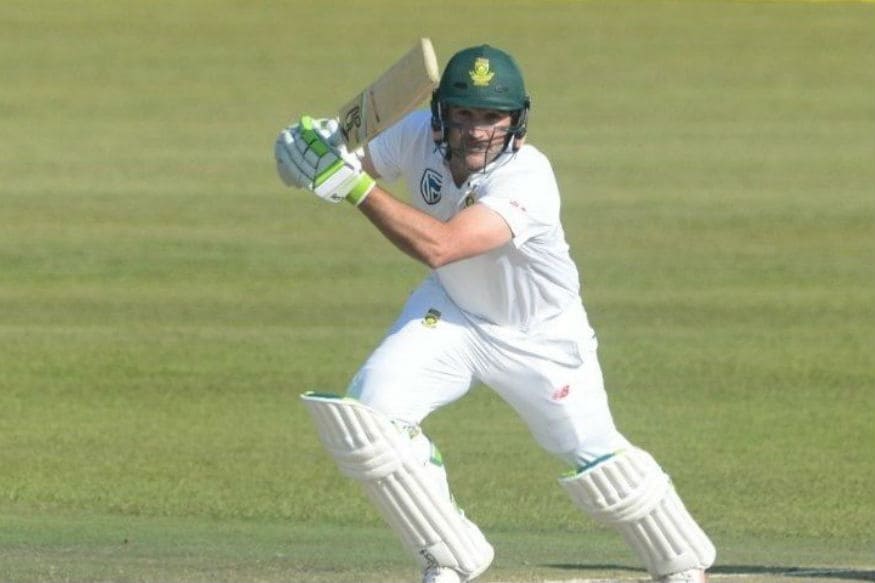 South African opener Dean Elgar admitted that Pakistan made extremely life hard for them in the 149-run chase insisting that batsmen needed a lot of things to go their way in some of the toughest batting conditions in the world.
"They need to triple my salary, and Aiden's as well, because it's hard work in South Africa," he joked. "It's definitely the toughest place in the world to bat, I can vouch for that now. But that's what makes the job so satisfying once you get through the tough times."
Elgar scored a gritty 50 adding 119 runs with Hashim Amla (63*) for the second wicket to steer his side to a six-wicket win on the third day of the first Test between Pakistan and South Africa in Centurion.
He had a slice of luck early on his innings when he edged pacer Shaheen Afridi to Azhar Ali at first slip only for the umpire to adjudge that the catch wasn't clean and ruled it in the batsman's favour. On a surface which aided prodigious bounce and seam movement, Elgar conceded it never got easier out in the middle and that a little bit of fortune was necessary to get through.
"Fortune was on our side," Elgar said. "We mentioned it yesterday, while we were fielding, that we need so much luck in this game actually.
"The wicket has obviously had a lot of favour for the bowlers, and as a batting unit, you just needed something to go your way."
The left-hander copped numerous blows on his body during his 123-ball knock and was seen applying ice-pack soon after his dismissal. He said he might need some extra protective gear for the second Test.
"I might have an armguard for the next game," he said. "We'll just have to see what the wicket's going to play like. But it's ok. I've been hit there many a time in my career, and it's never pleasant.
"I know the guys in the changeroom appreciate the work I do, and that makes it heal a little easier."
The second Test will be staged at Newlands, in Cape Town from January 3.