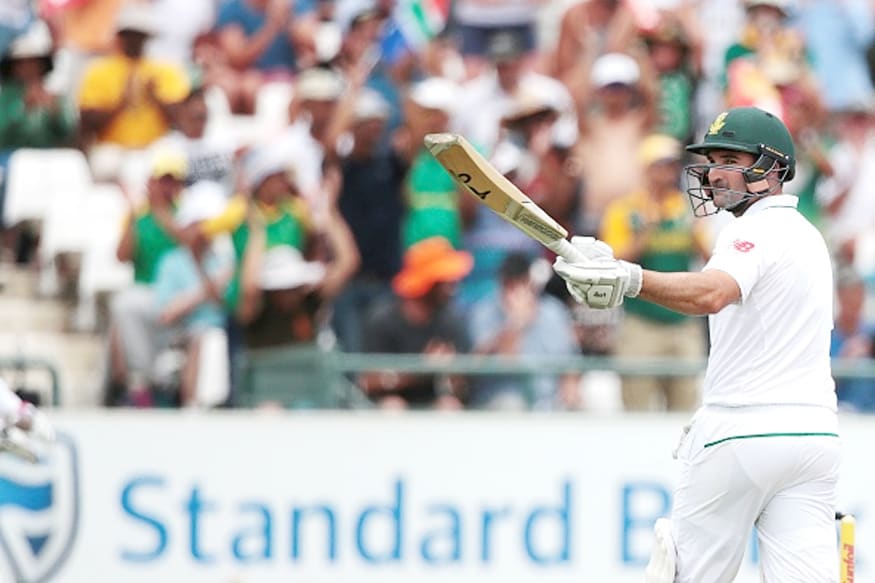 New Delhi: South African opening batsman Dean Elgar equalled a world record when he carried his bat through a completed innings for the third time in his career on the second day of the third Test against Australia in Cape Town on Friday.

The hosts were bundled out for 311 but Elgar remained unbeaten on 141 and by doing so, he equalled a world record set by West Indies great Desmond Haynes. ELgar and Haynes are now the only two batsmen in the world to have carried their bats through a Test innings on three seperate occasions.

The list of player to have carried their bat in a Test innings on multiple occasions -

3: Desmond Haynes (WI)
3: Dean Elgar (SA)
2: Bill Woodfull (AUS)
2: Len Hutton (ENG)
2: Glenn Turner (NZ)
2: Bill Lawry (AUS)

Elgar's marathon innings lasted for 434 minutes — the same as South Africa's first essay. Also, during the course of his innings, Elgar faced 284 balls and hit 20 fours and a huge six as well.

Meanwhile, Australian captain Steve Smith also equalled a world record when he caught South Africa's last two batsmen for a total of five catches in the innings, the joint most by a fielder. Although ten other fielders shared the record, Smith was only the second Australian to achieve the feat after Vic Richardson in 1935/36.




The four match series is locked at 1-1 and the winner of the this match will take an unassailable lead in the series. The start of the Cape Town Test has been really gripping with both sets of players trying to get the better of their counterparts.

First Published: March 23, 2018, 4:55 PM IST