South Africa vs England | Frail South Africa Continue to be Haunted by Problems of Old
Yes because the problem of old, is the new problem of South Africa's batting which just looks brittle. They spent the build-up agonising over whether to include the experience of Hashim Amla or the exuberance of Reeza Hendricks and decided on the former.
Updated: June 3, 2019, 7:27 PM IST
London: A batting collapse, a run-out and an injury scare… and the tournament has just begun.
It's a new World Cup, but is it same South Africa, you might ask?
Yes and no.
Yes because the problem of old, is the new problem of South Africa's batting which just looks brittle. They spent the build-up agonising over whether to include the experience of Hashim Amla or the exuberance of Reeza Hendricks and decided on the former. After the warm-up matches, that looked like a good decision. After the way they have pinpointed Amla retiring hurt as a significant hurdle to a successful chase, it still looks like a good decision, but perhaps one based on over-reliance.
Amla alone cannot bat South Africa out of trouble and though Quinton de Kock and Rassie van der Dussen looked like they would be able to put their hands up, South Africa need the senior batsmen to fire. That's Faf du Plessis and JP Duminy and both of them were dismissed by the kind of shots that scream of disasters past. They both threw their bats at deliveries they could have responded differently to, and if they don't show responsibility, who will?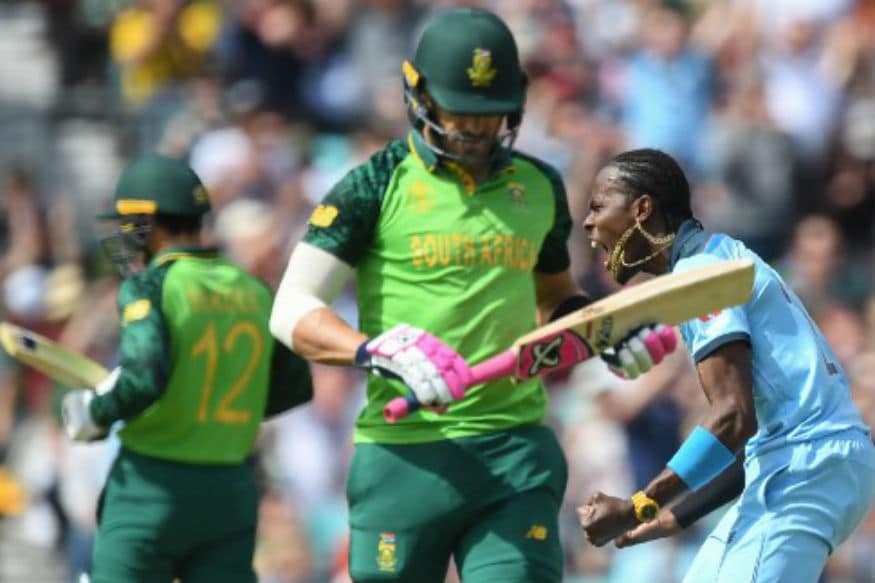 Yes because South Africa have come into the competition with injured personnel, hoping they will recover when it matters most. But it has already mattered. Dale Steyn could have changed the complexion of this game but he is still recovering from a shoulder concern and is only expected to play in the third match. That one is against India, where it will matter even more. Though South Africa's selection choices are limited because there are few stand-out performers on the domestic circuit not already in the squad, they should have learnt from 2015, where they picked a semi-injured bowler in Vernon Philander in the semi-final. Though Philander himself cannot be blamed for losing them the game, it made managing other bowlers on the day difficult. The same thing could happen to the squad here.
But no, this is also not the same South Africa. Unlike the predictable squad of tournaments gone by, this lot sprung a few surprises. They gave the new ball to Imran Tahir, something the leg-spinner has been practicing with for the past two weeks. It worked a treat as he made a second-ball breakthrough. They left out David Miller, something the supposed finisher has been flirting with for the past few months as he continues to underwhelm. The inclusion of van der Dussen was inspired and though he does not have much international experience, van der Dussen showed he has a cool enough head to handle pressure, and South Africa will want to remember that as the tournament progresses.
And no, this is not the same South Africa because this lot are showing no signs of off-field panic at all. Du Plessis promised South Africa would react "the same," whether they won or lost against England and while we have no way of knowing if that is indeed the case, du Plessis measured response in the aftermath is telling. There was no hand-wringing or hysteria, there was only an assessment of the rights and wrongs and an acknowledgement that the tournament is long and there is much still to be done.
This defeat is by no means catastrophic, despite its margin and South Africa still have every chance of making the final four. They can take positives out of the way they restricted, yes restricted, England to under 320 runs, thanks largely to the efforts of the fourth and fifth bowler. Instead of simply replying on Andile Phehlukwayo and Dwaine Pretorius, du Plessis also used Aiden Markram and Duminy. Between them, the quartet gave away 116 runs, and though they only took one wicket, their combined economy, of 5.8 runs was better than the front lines, who went at 6.6 an over. They can also take positives out of their fielding: du Plessis took a great catch in the deep, for example.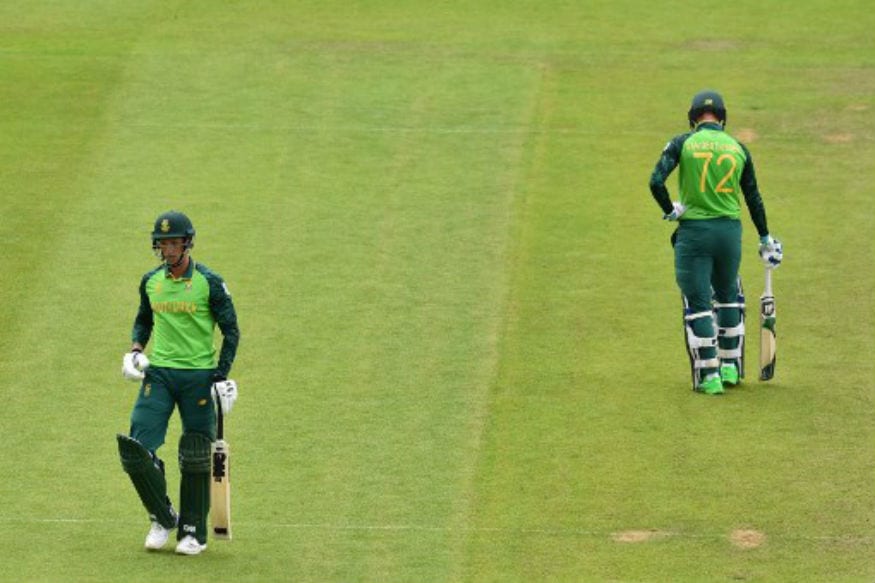 But what South Africa will need to work on is their team combination, something they spent the last year doing but still don't have the perfect answer.
Their reserves are Miller, who will definitely come into play at some stage, Steyn, Chris Morris, who was worryingly inconsistent in the warm-ups, Tabraiz Shamsi. There isn't another specialist batsman they can turn to. That means Markram, Amla and Duminy and du Plessis have to step up, de Kock has to stay in form, van der Dussen has to continue to get chances and Phehlukwayo and Pretorius have to understand how important their role with both bat and ball are. For all du Plessis' downplaying of the importance of a superman in the line-up, South Africa do need something special.
When du Plessis gave his impressions of Archer, he called him an "x-factor," because teams do not know much about him (and it is unusually un-South African to not do as much homework as possible so to see South Africa flounder as they did was also something of a surprise), but ask him to name a player in his squad with the label, and du Plessis will either name several (de Kock, Imran Tahir) or none. That South Africa have chosen to approach this World Cup as a team, not individuals, is impressive, but to go far, they need to bat like one.
---
---
Team Rankings
Rank
Team
Points
Rating
1
Australia
3028
116
2
New Zealand
2406
115
3
India
3085
114
4
England
3882
105
5
Sri Lanka
2454
91
FULL Ranking
Rank
Team
Points
Rating
1
England
5405
123
2
India
5819
119
3
New Zealand
3716
116
4
Australia
3941
109
5
South Africa
3345
108
FULL Ranking
Rank
Team
Points
Rating
1
Australia
6047
275
2
England
5959
271
3
India
9319
266
4
Pakistan
6009
261
5
South Africa
4380
258
FULL Ranking
Upcoming Matches