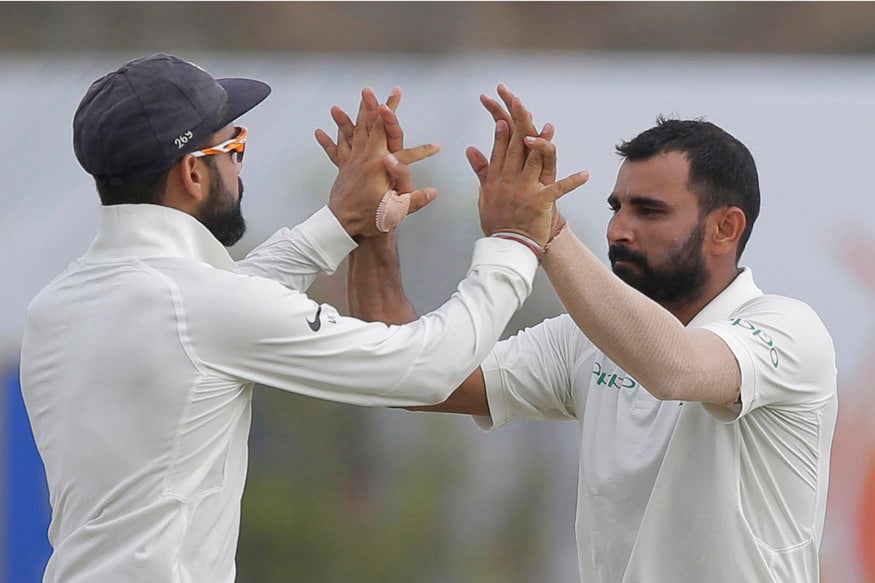 New Delhi: Legendary Proteas cricketer Jacques Kallis has heaped praise on the Indian pace battery and the former all-rounder has said that they will love to bowl in the seaming conditions of South Africa.
India are scheduled to play three Tests, six ODIs and three T20Is against South Africa, with the first Test scheduled to start on January 5th in Cape Town. The Indian team have never managed to win a Test series in South Africa but Kallis believes that this Indian pace attack will make it an 'interesting' series.
"They (India) have a talented bowling lineup. The conditions here will suit seamers slightly more than in India. So it would be interesting to see how the bowling attack goes. It will be an interesting series," Kallis was quoted as saying by Hindustan Times.
"They have to adapt and adapt quickly. These are foreign conditions and they are not used to playing on our wickets. They have to learn what length to bowl here. If they get to bowl in the right area, they can be useful," Kallis added.
Kallis also lavished praise on his former Royal Challengers Bangalore teammate and India skipper Virat Kohli. Kallis also predicted that Kohli is capable of achieving anything if he keeps himself motivated in the coming years.
"He (Kohli) has become a world-class player. Results have shown that he is a fantastic player. We saw the talent in the early days in RCB when I was there. I had an idea that he would be become a really good player because he had the technique and temperament. He can achieve whatever he wants to as long as he wants to," Kallis said.
Meanwhile, the hosts have also named experienced pacer Dale Steyn in the 15-man Test squad after missing almost an year due to a shoulder injury. Steyn is now back and is in reckoning for a place in the starting XI for the first Test. Kallis had only good things to say about the returning star, who is just four wickets behind Shawn Pollock's record of most wickets taken for the Proteas in the longest format of the game.
"If Steyn manages to break Pollock's record, it will be a fantastic achievement, he has been a world-class performer for so many years and deserves all the accolades," Kallis said.