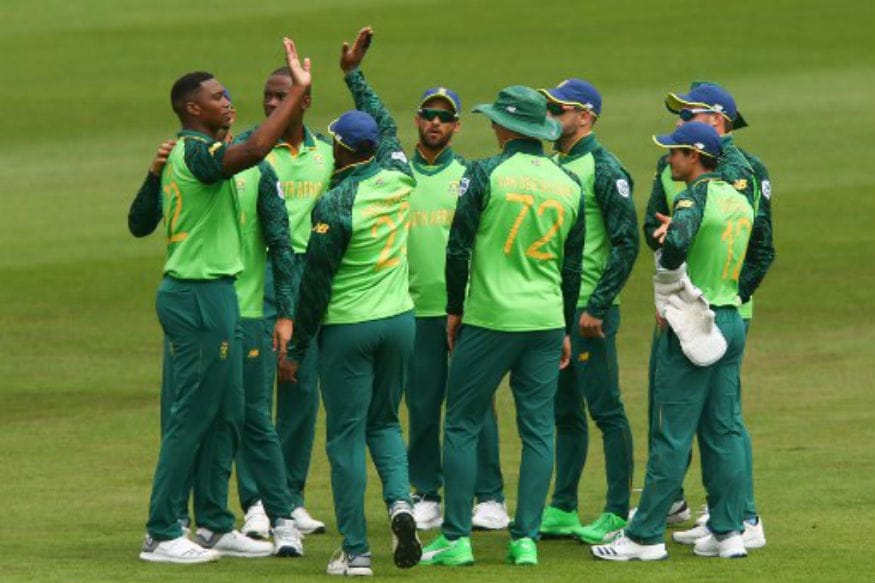 South Africa have their backs to the wall at the ICC World Cup after just a solitary win from their first five matches. They have been pushed into a situation where every game is a 'must-win' for them starting with the match against New Zealand at Edgbaston on Wednesday (June 19).
Former South Africa all-rounder Jacques Kallis believes it's time for the team's biggest players to perform if they hope to make the semifinals of the tournament.
"It's time for South Africa's biggest players to rise to the occasion — four times in a row. I played in five World Cups so I've been through the full spectrum of responsibility from junior players to senior players and I know that it is up to the captain and his more experienced players to lead from the front," Kallis wrote in his column for TOI newspaper.
"The Proteas need to beat New Zealand today and then Pakistan and Sri Lanka before facing Australia in their final group and they need to win them all just to stand a chance of reaching the semifinals and then net run-rate might even come into it.
"At least they know what they need to do and will still believe – for now, their fate is in their own hands. That's where guys like Faf du Plessis, Quinton de Kock, Hashim Amla, Kagiso Rabada and Imran Tahir will have to be at their best," the former South African all-rounder wrote.
Kallis' teammate and former South African captain Graeme Smith believes the failure of 'big players' from South Africa is the reason for their current predicament.
"South Africa have some big issues, make no mistake. I spoke at the start of the tournament of how important it is for your experienced players to stand up at World Cups. In these two sides, that point has been emphasized perfectly," Smith wrote in his column for the TOI.
"For New Zealand, Martin Guptill, Kane Williamson, and Ross Taylor have all stood up with the bat. Quinton De Kock aside, who has gone ok, South Africa have been nowhere with the bat," he wrote.
Kallis, who is also the coach of the Kolkata Knight Riders, feels the return of paceman Lungi Ngidi will be a big boost to the South African bowling attack.
"Two men who I did not mention above who might have a leading role to play for Faf du Plessis are Lungi Ngidi and Chris Morris. I understand Ngidi is fit and is likely to play – he has a habit of taking early wickets and they often have a strong influence on the result of a match. Morris is a match-winner with both bat and ball," the 43-year-old from Cape Town wrote.
Smith also raised doubts whether Du Plessis should continue to back Hashim Amla as an opener, with the veteran struggling for form in the tournament.
"Is it right to keep throwing Hashim Amla in at the moment? He just doesn't look right. Whether it's the hit he took in the first game that's rattled him, he looks gun shy against pace. Something New Zealand will undoubtedly look to exploit," Smith questioned.
The former South African captain felt New Zealand's opening bowler Trent Boult will test out South African batsmen at Edgbaston.
"Trent Boult is always impressive. He's got such excellent skills with the white ball and despite having not taken the wickets he'd have hoped to so far, he's still a bowler you know is going to provide a challenge of your technique as an opposition batsman," Smith felt.