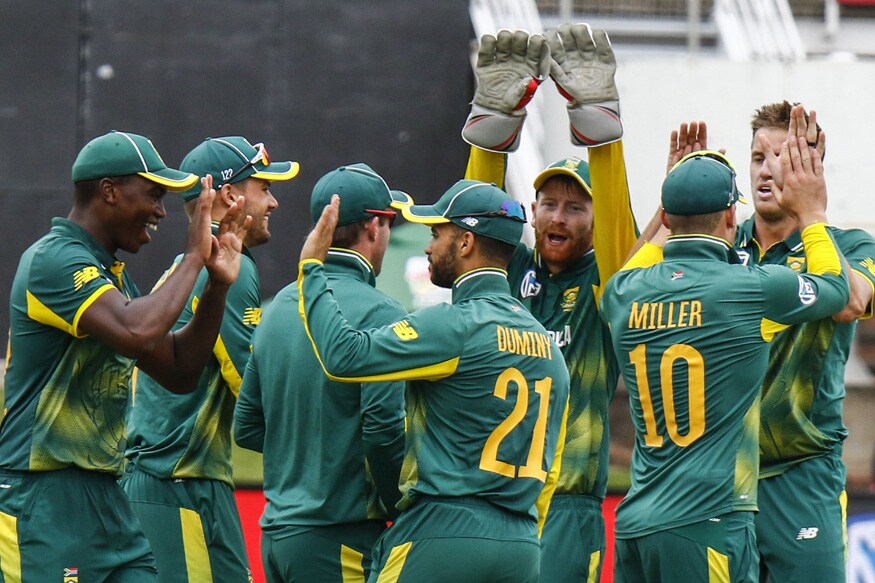 Follow all the live action as South Africa take on Zimbabwe in the 3rd ODI at Paarl.
PREVIEW: South African skipper Faf du Plessis has recovered more rapidly than expected from a shoulder injury and is set to feature in the third and final One-Day International against Zimbabwe on Saturday in Paarl.
Having won the first two encounters, the home team has already sealed the series but du Plessis said that there is still plenty to play for. "The guys have been training hard," he said. "I have also been training hard with the guys and I'm feeling excited to be back on the field again."
Du Plessis is back at the helm and wants his team to focus on the bigger picture - the 2019 World Cup. "The guys are motivated," he said. "We are not only looking at what is in front of us now, there is a bigger purpose and push for what lies ahead. At no stage will we be taking it easy. The guys are still trying to impress and are trying to get into that World Cup side.
"The players are motivated and driven to put in performances to put their names into the hat for the World Cup selection. As a team, we are still trying to find our feet as to how exactly we are going to go about playing in the World Cup. There are some exceptional players coming through which is great to see."
South Africa might have already sealed the series but their performance in the first two ODIs wasn't up to the mark. They were reduced to 58 for 4 in the first match and 101 for 7 in the second before the lower middle-order came to their rescue on both the occasions. The main reason why South Africa are 2-0 up in the series is because of their bowlers.
"The bowling has been exceptional once again," du Plessis said. " We have some good wicket-taking options throughout the innings. That is what we are working to get better on, from overs 11 to 50, we want to keep getting wickets, Imran (Tahir) has been exceptional. With the batting, it is too difficult to say where we have been leaving it too short or where we have been good because it has been quite challenging for the batsmen.
"It (batting) has been difficult with the wickets that we have been playing on. One or two guys have been looking good but from a batting-unit point of view it has been tough for the guys. I am hoping tomorrow will be a lot different. It looks like a good wicket. That is what you want to see, you want big runs on the board and games going on a bit longer."
Once the ODI series is done and dusted, the two teams will then be involved in a three-match Twenty20 International series starting from October 9.