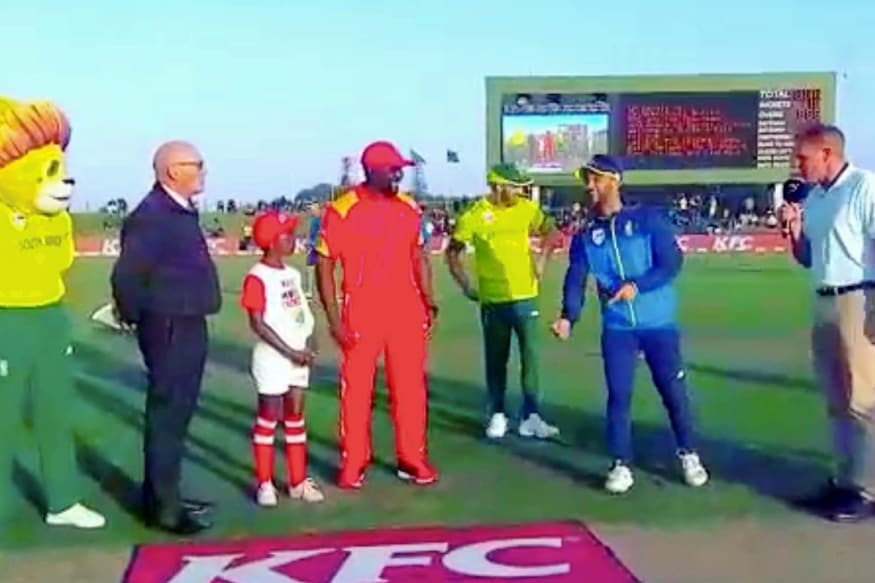 After having a wretched run with coin tosses, South African captain Faf du Plessis seems to have done a first in cricket as he appointed JP Duminy as a 'specialist coin tosser' in the T20I against Zimbabwe.
du Plessis had lost six coin tosses in a row and in the first T20I against Zimbabwe, he got in Duminy to do the coin toss which yielded the desired result as South Africa won the toss.
Interestingly, Duminy wasn't even part of the playing XI for South Africa and his only job was to spin the coin, which he did rather successfully.
Sharing the post on Instagram, du Plessis said "I Love what I do ,important to have some fun along the way aswell , especially in t20 cricket !! Might have started something here... @jpduminy the specialist coin tosser..🙈😉
"They say the strength of a captain is to know his weaknesses, so I brought in JP Duminy as a specialist coin tosser," du Plessis said after the toss.
According to ICC's playing regulations, the coin toss has to be done on the field of play and under the supervision of the ICC Match Referee, but they also allow for a deputy to act for the captain if they are "not available".