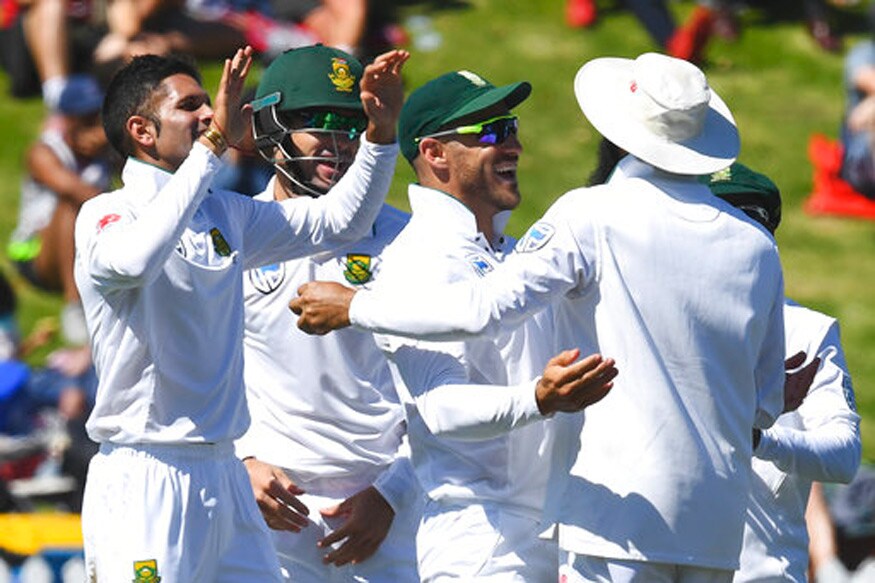 Hamilton: The final day of the deciding third Test between New Zealand and South Africa was abandoned because of persistent rain in Hamilton on Wednesday, giving the Proteas a 1-0 series victory.
The umpires called the game off as further showers swept across the ground just after the scheduled lunch break.
New Zealand, who were in command after four days, were left frustrated to be denied the opportunity to draw level and snap a 13-year winless streak against South Africa.
Play was to have resumed at 10.30am (2130 GMT Tuesday) with South Africa 80 for five in their second innings, requiring a further 95 runs to make New Zealand bat again.
The decision to call off the game ensured South Africa kept intact a streak of winning all four series they have played since coming up short against England 14 months ago.
But by only winning one match in this series they fell short of their primary target of winning two to rise to number two in the world rankings.
For New Zealand, being denied the chance to finish all square against South Africa meant their first series loss of this southern summer following 2-0 wins against Pakistan and Bangladesh.
New Zealand have only beaten South Africa five times in 45 Tests, the last time in Auckland in 2004.
In 16 Tests since then, South Africa have won 10 with six drawn.
@media only screen and (max-width:740px) {
.quote-box{font-size:18px; line-height:30px; color:#505050; margin-top:30px; padding:22px 20px 20px 70px; position:relative; font-style:italic; font-weight:bold}
.special-text{font-size:24px; line-height:32px; color:#505050; margin:20px 40px 20px 20px; border-left:8px solid #ee1b24; padding:10px 10px 10px 15px; font-style:italic; font-weight:bold}
.quote-box img{width:60px; left:6px}
.quote-box .quote-nam{font-size:16px; color:#5f5f5f; padding-top:30px; text-align:right; font-weight:normal}
.quote-box .quote-nam span{font-weight:bold; color:#ee1b24}
}