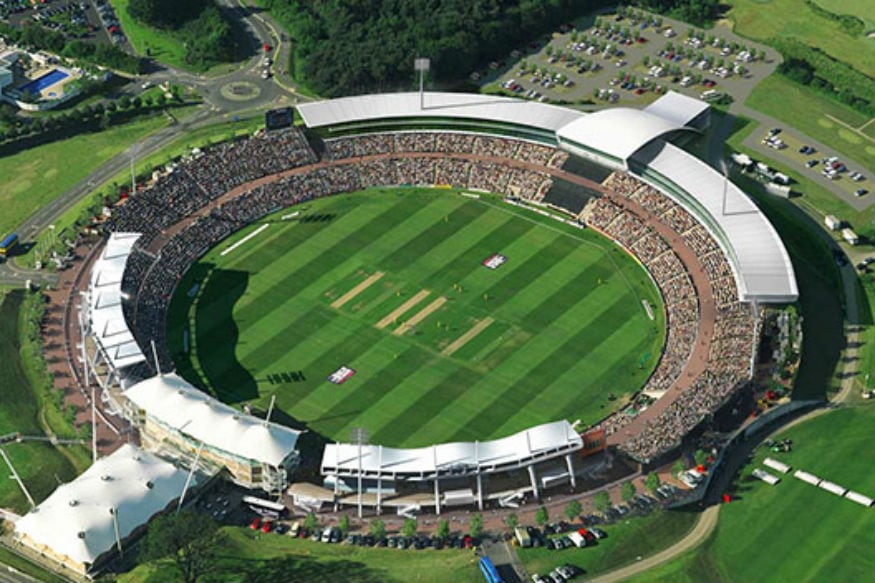 The Hampshire Bowl in Southampton can host about 20,000 spectators and is the home ground for the English county, Hampshire.
It was opened in 2001 in the outskirts of Southampton on the southern coast of England.

 It is the biggest ground in England in terms of playing area amongst all the major cricket grounds in the country.
The Hampshire Bowl has been assigned 5 matches in the ICC World Cup, 2019 in England. India beat South Africa by 6 wickets while the West Indies-South Africa clash was called off after just 7.3 overs due to rain.
England beat West Indies by 8 wickets while India overcame Afghanistan in a cliffhanger by 11 runs in the last match at the venue.

 Bangladesh and Afghanistan will lock horns in the fifth and final ODI the venue will host in this World Cup.
Southampton made its ODI debut in July 2003 when South Africa played Zimbabwe in the NatWest Series. Overall, Southampton has hosted 27 ODIs.

It has witnessed eight 300-plus scores with the highest total been registered by England against Pakistan in May 2019 – 373 for 3.
Interestingly, the lowest score registered at the venue is by the United States of America! They were bowled out for 65 by Australia in the Champions Trophy in 2004.

 Martin Guptill's unbeaten 189 against England in 2013 is the highest individual score at the venue.
HashimAmla (150), Shane Watson (143), Jonny Bairstow (141 not out) and Fakhar Zaman (138) make the top 5.

 Eoin Morgan has aggregated the most runs at Southampton - 610 runs in 12 innings at an average of 76.25 and strike rate of 91.45. His two hundreds are the maximum at Southampton along with fellow Englishman, Ian Bell.

 Kane Williamson and Ross Taylor put together 206 runs for the third-wicket against England in Southampton in 2015 – it is the only double hundred partnership at the venue.
James Anderson and Graeme Swann have picked the most wickets at Southampton – 12 each at 26.75 and 22.5 respectively.

 There have been two five-wicket hauls at the venue – one each by Mervyn Dillon and Ben Stokes.

Southampton has also hosted three Tests and 5 T20Is.