Feeling completely out of place, I try to make myself as inconspicuous as possible in the parking lot of the Bangalore Golf Club. Swank, top-end cars, dime a dozen, dot the landscape. Some 15 feet above them is a long carpet of safety nets designed to ensure that stray balls from the adjoining driving range don't leave behind a trail of expensive dents and shattered glass.

Caught up in my own safety net, I control the urge to shoot glances left and right, trying to spot the familiar figure shuffling towards me. Suddenly, I am startled out of my reverie as the soft chime, "Hello chief, sorry to keep you waiting", gently pings my ears. I whirl around to find cricketing royalty by my side, the twinkle in his eyes and the smile that stretches from one end of the face to the other clear indications that he isn't unaware of my acute discomfort.

"Traffic," he says. The one word Bangaloreans love to hate, the one word that conveys a million meanings.

As we walk towards the elevator, a dozen hands are raised in salute. Shyly, he returns every greeting. It is an action that is to repeat itself with gratifying regularity over the next four hours.

Gundappa Viswanath. A name one had gotten used to growing up, pronounced differently by radio commentators from different countries but all with the same underlying theme – of vast admiration. My father told me once that he was the artist to Sunil Gavaskar's artisan. Pre-television, that allowed me to let my imagination wander wild. The images my mind's eye concocted were magical, mystical, mesmeric.

All those thoughts come flooding back as we sit down to a leisurely lunch. 'Vishy' allows me to take the lead – how typical! – as people stream across to our distant table to shake his hand and enquire after his well-being. There is neither smugness nor satisfaction as I furiously, surreptitiously, search his face for tell-tale signs. Just a natural acceptance of the order of things, but without any outward indication of the awareness of his stature and persona, of his towering presence despite what he calls 'medium height'.

Vishy is nothing if not self-effacing. When he speaks about himself, it is with utter humility, but when he talks batting, and Rohan Kanhai, especially, his eyes dance. His face transforms into an expressive, awed entity, his voice drops for effect, and he delivers punch lines with the practiced ease of a master performer. It is an arresting spectacle, the food untouched until he points out, "Getting cold, that."

The folklore that is Vishy assumed international hue in 1969, at Green Park in Kanpur when he shrugged off a blob on debut with a jaw-dropping 137 in the second. "My habit was that if I was to come in next, I always stood in one place, watching, concentrating," Vishy begins, his razor-sharp mind transporting him to that November afternoon, 49 years back. "Tiger (Pataudi, the captain) came behind me and tapped me on my shoulder. 'Just relax boy, you will get a hundred,' he said. I am sure he didn't mean I would get a hundred, it was just to put me at ease. But that really gave me the confidence that I might get a hundred. It helped relax my body and my mind."

India managed to eke out a draw after conceding a 28-run lead to Australia. It was the first of 14 Test hundreds by Vishy. Remarkably, India never lost when he touched three-figures.

"Actually, I came to know this only after I finished my career," he says, mock-complainingly. "We never bothered about stats. I knew when I crossed 5,000 runs, I knew I was the second Indian to do so, it was a major milestone. I knew about Sunil's 10,000 runs, big thing. That was the benchmark, so you know that. But this one, I knew only after I retired. I feel good now but it's something that just happened, a coincidence."

After that first faceoff against the Aussies when he stacked up two further half-centuries and an unbeaten 44 in the eight Test innings, Vishy's next outing was to the Caribbean, on the historic 1971 tour. He had a decent outing, not an outstanding one, but it was a tour that was to change his approach to batting. To playing spin, in particular.

"It was my first tour abroad with the Indian team. Big names like (Garry) Sobers and Kanhai were still playing for West Indies," he recalls. "They had been my heroes since I was 10 or 11 years. And now I was playing against them, it was unbelievable. I wasn't in the playing eleven for the first Test in Kingston, but I had to pinch myself for the reassurance that I wasn't playing against them only in my dream! In the first Test itself, I saw a great innings each from both of them. Kanhai scored 158 not out in the second innings, and Sobers scored 93, to save the game after we forced them to follow-on for the first time ever.

"Before the match, (ace offie Erapalli) Prasanna told me to watch especially Rohan Kanhai, and see how he plays spin bowling. I took those words from Pras to heart, and learnt so much by watching Kanhai bat. The way he played spin bowling with his right hand loosening in defence, and just turning the ball round the corner, looking for a single, I was entranced. I started using that kind of technique. It took me time to get a hang of it, but it changed my approach towards playing spin. It was very, very educative. Even though I was playing abroad, to see this kind of batsmanship against high-class Indian spin was an unbelievable experience, a huge bonus for a youngster."

India's 1-0 series victory was fashioned by Gavaskar's 774 runs in four Tests in his first series, and excellent contributions from Dilip Sardesai. S Venkataraghavan returned 22 wickets in five matches, Bishan Bedi took 15 and Prasanna 11 in three. West Indies' most successful bowler was Jack Noreiga, the off-spinner, with 17 scalps. Among the quicks, no one took more wickets than John Shepherd, who finished with seven sticks.

"There were no big names among the West Indies fast bowlers at that time. They were trying out newcomers. Wes Hall had just retired and Charlie Griffith was not there. A couple of them came and went out just as quickly. What I am saying is that the West Indies attacks that I faced later were a lot more fearsome and menacing," he explains. "Like, in the next series in India (in late 1974), the attack was totally, totally different. That was the real fast stuff I came to experience and play against.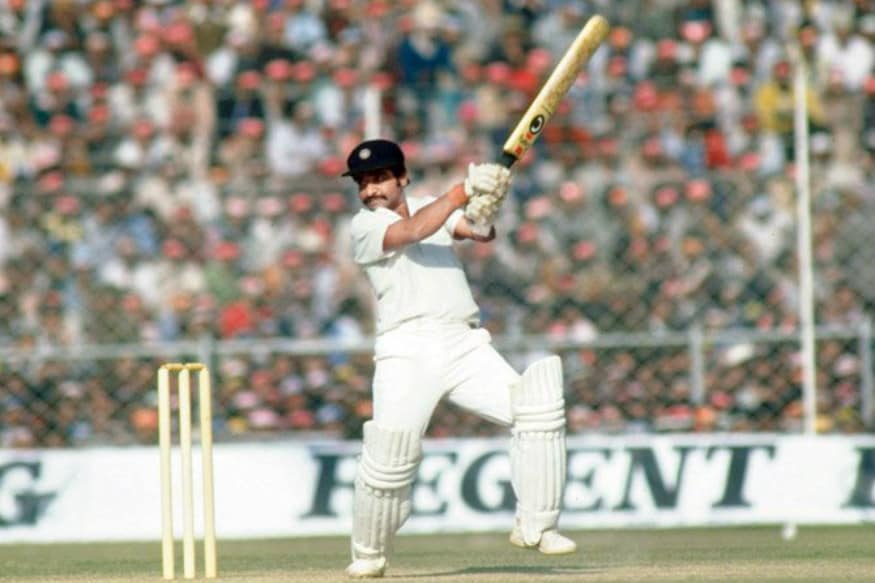 (BCCI Twitter)

"I can say now, at the end of my career, that I enjoyed the challenge of playing fast bowling, but that wasn't really the case then!" he laughs heartily, forcing frowning faces to turn at the verbal intrusion. As they identify the source of the laughter, they too smile, though they have no idea what is going on. "When I started playing for the country, I was wondering if I had what it took to play that kind of bowling. It was a big question mark for me in my head. Because of my height as well, and no experience at all back home of playing such quality of bowling, I didn't know if I could handle the pace. I didn't doubt myself, it was just a journey into the unknown. Naturally, technique comes to the fore, but whether I have the skill and the temperament to cope with it was also a nagging thought. To survive in that atmosphere was a big thing for me. And luckily, I overcame that in the sense that I played for India for more than 13 years, I played 91 Tests in a row. I never expected to have that kind of a career. I enjoyed that, it was amazing."

That 1974-75 series was to immortalize the legend of Vishy. With India trailing 1-2, the teams headed to Madras (then) for the Pongal Test in January 1975. "I know, I know," he says with feigned irritation, settling down to relive the knock that still awes those that were privileged to see it.

India were down in the dumps on the first morning, 76 for 6 after Pataudi opted to bat. That they recovered to post 190 was entirely due to the genius of 'medium height', whose rapier-like bat shredded Andy Roberts, Bernard Julien, Keith Boyce and Vanburn Holder, as fearsome a pace quartet as had bowled in India till then. There was no fairytale hundred – maybe the hundred would have taken away from the fairytale – but 14 magnificent fours cascaded off his willow as he finished on 97 not out.

Ask him what he most remembers about that knock, and pat comes the reply, "The stroke-making. We were 70-odd for 6 with Karsan (Ghavri) at the other end. I thought whatever we can muster, let us take it gratefully. I had confidence in our spinners, anything in the region of 220 in the first innings would be a good score. But to get there from where we were was a tall order. The only way we could post a total was for me to make the bulk of the runs by playing my shots; I took a calculated chance. The shots that I played that day, I knew even then that I would never play that kind of innings again. Some of the shots, I couldn't believe myself. Kalli (Alvin Kallicharan) and (wicketkeeper Deryck) Murray couldn't believe what they were seeing. When I looked back at the slip cordon, they were shell-shocked.

"I played most of the shots off the back foot. What I remember is a back foot punch off Boyce, just past the bowler's right hand on his follow-through. I remember going back and punching it. No real power behind it, but off it went like a bullet. I didn't know that I even possessed that kind of punch. I heard claps and 'wows' from the slip cordon. That kind of stroke-play, I never managed again, it is what you guys like to call an innings of a lifetime. I played a mix of strokes in other knocks, like the 139 in Kolkata in the previous Test which I rate as one of my best innings. But the free stroke-making had not been there. The situation was different in Chennai. I completely opened myself up to playing my shots, there was no hesitation. In other situations, you wonder if it is ok to play shots, and what the repercussions would be if you got out doing so. This time, I openly declared to myself that I would play my shots, come what may. I committed myself to it. I wasn't slogging – how could you even contemplate that against an attack of such ferocity?! I played true to my character, an innings to savour."

Vishy loves narrating how he was left stranded, three short of three-figures. "The way Keith Boyce fielded in that match was amazing. That particular innings, his pick-up and throw was the best I have seen," he whispers, properly awed. "Myself and (last man BS) Chandra(sekhar) took singles off the last ball of most overs to fielders like Clive Lloyd, Gordon Greenidge, Viv Richards, Alvin Kallicharan, Roy Fredericks, sometimes even to the bowler on his follow-through, so that I could keep the strike. All these are brilliant fielders anywhere on the park, but they missed nearly a dozen clear run-outs.

"I was on 96 and Andy was bowling when I played the square-cut, of all shots," remembers the God of the square-cut," and it was one of the best square-cuts I have played. I ran casually, confident that it would be a boundary. I was so happy on the inside that I had got to a hundred; luckily for me, I didn't raise my bat. I was so bloody sure it would cross the boundary – whether it was Boyce or his father, no chance of stopping it. But when I had sauntered three-fourths of the way down the track, I saw Boyce pick up the ball. My euphoria vanished, I just froze. By then, Chandra had completed the first run and was desperate to come back for a second, but there was no way I could have made my ground in time, so I screamed to him to stay put at the striker's end.

"This was off the fourth ball of the over, and Chandra was now breathing heavily, the excitement getting to him. I calmed him down and told him that he should expect a short ball from Andy. 'You will survive, I am sure,' I reiterated in Kannada. It was a beautiful ball, a leg-cutter that curled away from a length. Chandra had gone right back, and while he didn't hang his bat out to dry like a typical tailender, he didn't also play close to his body like a top-order batsman either. The edge was snaffled by Lloyd at first slip, and as we walked back, Chandra would not just stop blaming me for his dismissal. He said, 'Because you said he would bowl short, I was expecting a bouncer. It's only because of you that I got out'. He was so miserable that I didn't get my hundred. But I told him I was happy with 97 not out. 'You bowl us to victory, I will be delighted', I told him."

It isn't merely for effect that Vishy says he doesn't worry about the hundred that wasn't. "If I had scored a hundred, people would have said one of the best hundreds, that's all," he reasons. "But this one, 97 not out, has gone into folklore. Even now, people ring me up from Chennai to talk about that knock, and whenever my son (Daivik) picks up the phone, he tells me in affected exasperation, 'Papa, why couldn't you scored that hundred?' Recently, some ten people from Chennai came over, members I believe of the Viswanath Fan Club. Imagine! We had a little party and all through that evening at Bangalore Club, all they spoke about was that 97 not out. I think if I had scored a hundred, they wouldn't have remembered it!"

A couple of minutes of silence, him reminiscing, me soaking in the moment, before I steer the conversation to the famed square-cut. "It is all a myth," he says of the stroke many insist is the closest to cricketing perfection. "It is not perfect, nobody is perfect. I got out playing that shot quite a few times. Most of the bowlers, they don't bowl up to you except when the ball is new and there is something in the atmosphere. Most of the time, they hit the deck, which is pace, pace, pace. It is a little short, skidding, you have to play that shot. Because of my height, I couldn't go back and pull from that height. Someone like Andy had two bouncers – one was too short, the other one skids through and just passes through around nose height. Nothing to beat (Michael) Holding, beautiful run-up. But (Colin) Croft was dangerous, comes behind the umpire and the peels away at the end. His head falls to the left, so the ball comes in sharply. Huge he was, and quick. And (Joel) Garner was up there (pointing to the sky), just looking at him would give me neck pain!

"When Tiger started playing for Hyderabad, he saw me bat in a few zonal games, I was just a thin lad. I didn't have much power, that's why I used to play horizontal bat shots, I was very weak and thin. He told me to take a bucket full of water in each hand – those days, there were no gyms and who was going to go looking for dumbbells? – and lift them 20 times in one go, 3-4 times a day. And I assiduously followed his advice. It made a big difference to my career."

When he cut his teeth in international cricket, Vishy had had no exposure to playing fast bowling. Still, he only got hit twice in his career, both times in the Caribbean. The first was in 1971 when a Holder lifter shaved his head, an accident that necessitated him to spend the night in hospital under observation. The second was during the bloodbath of 1976 in Kingston when Holding smashed his right middle finger and put him out of action.

"Luckily, our next Test was seven months away, so I could maintain my streak of not missing a Test," he smiles, then conspiratorially whispers, "I did get hit between my eyes once, but by a spinner! We were having nets on a bad surface at the Chinnaswamy Stadium, and Raghuram Bhat (the left-armer) got the ball to turn and bounce alarmingly from a spot. I went forward, and bang! Nailed just above the bridge of the nose." Not sure what to make of it, I look at him quizzically. "Not kidding. Look at this mark here," he proclaims, wearing his battle scar as a badge of honour.

Helmets? He is aghast. "Helmets?" he mumbles. "Never thought about it, no question of thinking about any protection. If you had a thigh-pad, it was good enough. That was it on the cricket field then. There was no fear of getting hit. Yes, from time to time, the thought that you might get hit did cross your mind, but it was not a primary feeling. It couldn't be for me, not the way I played fast bowling. I played the short ball very close to my head. I never hooked it, I almost took it from my face, moved the head to the right just a little bit at the last instant, tapped the ball very fine. My nose, my head – they were very close to the ball. That meant I had to watch the ball closely because, if I didn't, then it was all over. I seldom played the conventional pull, I was also not a consistent hooker. I was more of a tapper than a puller or a hooker."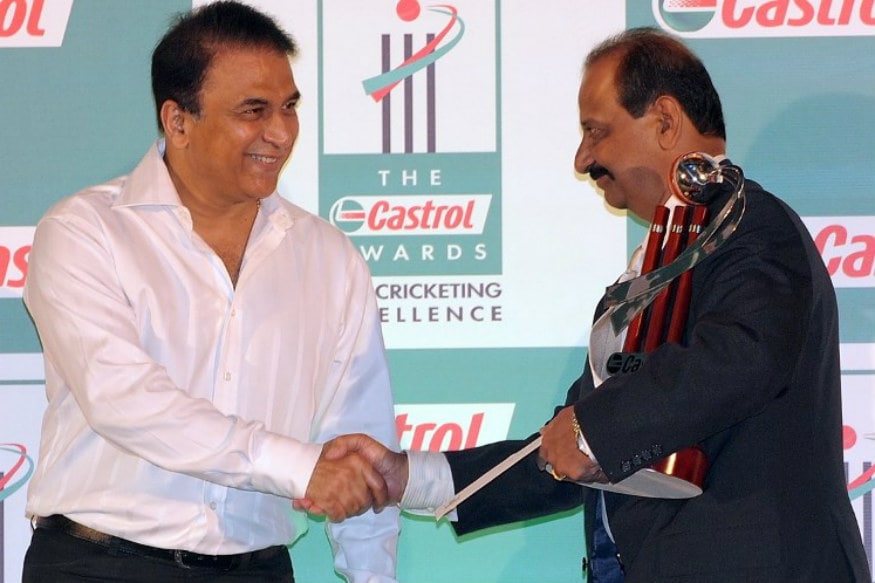 Pataudi has called Viswanath the best Indian batsman against fast bowling – and Gavaskar the most proficient against spin. Vishy smiles as he remembers his first Test captain's words. "I worked on a few basic things, pretty much on my own," he offers. "I would ask someone to throw the ball from 15 yards, a wet tennis ball, on a cement patch, a concrete slab. I played that way quite regularly. That helped not only in getting used to the pace, not only in playing the hook or cut, but also to come into the line of the ball as quickly as possible. Then, you can play the ball, or leave it too. Leaving the ball is also an art. If you see the ball early, you can leave the ball. It made me quite comfortable, that practice.

"A lot of batsmen say a bowler is so quick, they can't see the ball. That is like saying I like fast bowling! What does it mean, you can't see the ball? You look at the hand of the bowler when he releases the ball, you can make out what he is trying to do. I mean, if anyone says he knew Kapil Dev would swing the ball this much, or Prasanna was going to turn it 18 inches, no, no way. No one can predict the degree of spin or swing. But you can gauge what a bowler is trying to do. I was basically a back foot player but that doesn't mean when the bowler was about to bowl, I would go back and sit on my back foot. I stood still, and I moved only when I worked out in that split-second if the length was going to be short or full. I didn't have a back-and-across movement, especially against the spinners. To curb the turn, it is better to play on the half-volley. But if you can't, then you come back and play it late, watch it closely till the end. There are two ways therefore of playing spin. If you play the ball a little late, you can make out how much it is spinning, how much it is bouncing, and then decide whether to play it or leave it. But you have to watch the ball closely, that is operative."

Vishy's technique was self-taught. "I worked on my own, after observing some cricketers, and taking advice from others. I used to get out to left-arm spinners a lot, either bowled or leg before, mostly trying to play the flick off the back foot. Vijay Manjrekar once told me that unless it was very short, I shouldn't go back. To just blindly play forward. After that, I did get out to left-arm spinners like you will if you have a long career, but not many times. It is most important for everyone to learn, and that is my advice. Be open to receiving. If you don't like the advice or it doesn't work for you, you can ignore it. But be open to listening and learning. Follow what works best for you, but the advice might help you too, so try it out."

Vishy played most of his cricket in the days of uncovered pitches. His eyes go wide like saucers as he recalls a visit to Edgbaston in 1971. "It was raining, and the entire outfield was covered," he pauses to see if it has registered. "The entire outfield was covered," he repeats, for emphasis, and then dives into the punchline, "but the square alone was not under covers! I hadn't seen anything like that before. Today, with all the advanced drainage facilities, it is the other way round. But here, the pitch took a beating, while the rest of the ground was very well protected."

By now, his designs of a round of golf have been scuppered by a massive downpour, the unchecked pitter-patter drumming a relaxing beat on the roof. I apologise, only half-heartedly, for having messed up his plans. "Good you have held me up, otherwise I would have been soaked to the bone like those guys," he punches my shoulder, pointing to a couple of gentlemen who have been caught unawares mid-course by the sudden rain. I notice how much he has to stretch to punch me, so it provides the opening – had his height been a boon or a bane?

"I never thought about it," he replies. "It was a question mark, that's all. I never thought whether height would come into play at all. So many people in world cricket, some of the great batsmen, they were not six-footers. I always felt you didn't have to be a six-footer to be successful."

The names trip off the tongue – Bradman, Gavaskar, Tendulkar, Lara, Viswanath, all successful batsmen, all short. "Medium height," he admonishes me. "Medium-height batsmen are mostly stroke-makers who are excellent off the back foot. All medium-height batsmen played more strokes than the six-footers. I am not talking about average height. I am comparing us with real tall batters. The latter prefer to play off the front foot. That means you are committed a bit. If you are a stroke-maker, you generally tend to play off the back foot."

One of the few criticisms, for want of a better word, of Vishy is that he didn't cash in when the going was good, he didn't make runs when the situation wasn't challenging enough. That, essentially, he didn't score cheap runs. "No, nothing comes cheap in this world in any walk of life," he points out, patiently. "And especially Test runs, they are not cheap at all. I do realise that I could have scored more runs, sometimes I got myself out, but I regret that because I let my team down, no matter if we were already in a strong position."

We are close to winding down, and I prod him on the most hostile attack he has faced. "Thommo (Jeff Thomson) was quick, but (Len) Pascoe was mean," he chuckles. "He was in peak form in 1980-81 when we toured Australia, and was really hustling us. He bounced one of our batsmen, and stared at him menacingly. Now, this batsman had a slight gap between his upper front teeth, and he pushed his tongue into the gap unthinkingly, without malice. Pascoe thought he was mocking him, so he walked up and drew the sign of the cross on his forehead! Sunil at the non-striker's end was furious that his partner had riled the fast bowler, we in the dressing-room were rolling on the floor."

As good a note as any to round off an afternoon of entertainment. Gundappa Viswanath, 'Vishy', is a treasure trove of wisdom and knowledge, a man of warmth and affection. A legend, and yet a simple man who perhaps still doesn't realise how many lives he has touched with the deftness of his willow, the softness of his words and the bigness of his heart.

First Published: October 1, 2018, 1:01 PM IST