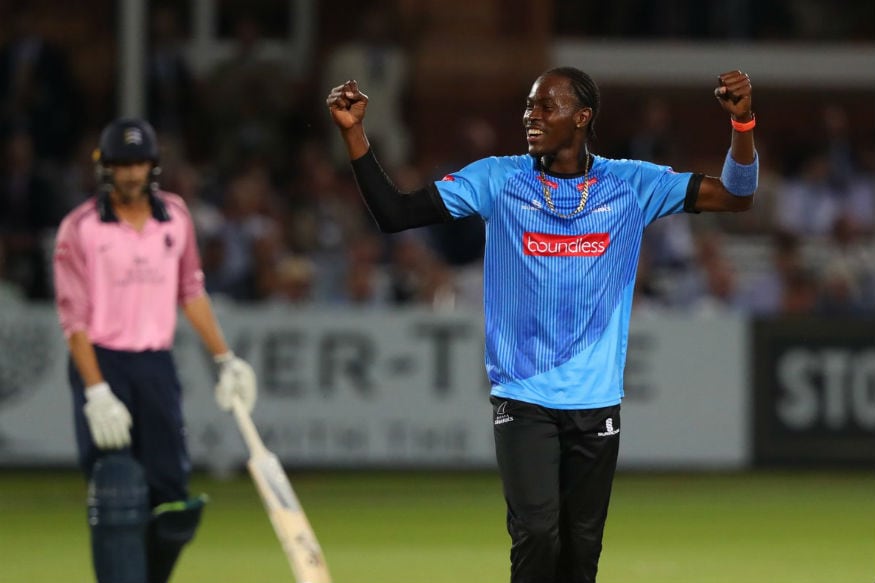 Former England captain Nasser Hussain has urged the England selectors to pick Jofra Archer in the country's World Cup squad, calling him a "special cricketer".
The ECB's new rules reduced the minimum required residency period for players who wished to represent the country to three years, meaning that Archer, who was born and raised in Barbados but holds a British passport is set to become eligible for England selection.
"I don't like last-minute changes, but there is a special cricketer out there in Jofra Archer," Hussain told BBC Radio 5. "If you've got an opportunity to improve your squad before a World Cup you must take it."
"You'll have the likes of (Liam) Plunkett and (David) Willey who will be just looking over their shoulder, that's only going to be good for the squad if you're constantly being pushed."
As an ODI team, England have come a long way since the disappointing campaign at the 2015 World Cup. And while Hussain said that the side is among the favourites to lift the trophy, he warned them against 'freezing' in the latter stages of the tournament.
"They're favourites, and I reckon they'll get through to the knockout stages," he said.
"But you look at the Champions Trophy (in 2017), where they got through to the semi-final at Cardiff, and suddenly, against Pakistan, they just froze a little bit. That's going to be the key to this side, whether Eoin Morgan (the England captain) can set his side up not to freeze in a knockout game as favourites. I think they're smarter now.
"For me, the best two sides on paper are England and India, but, as we saw with the Champions Trophy, so many sides could win this tournament."