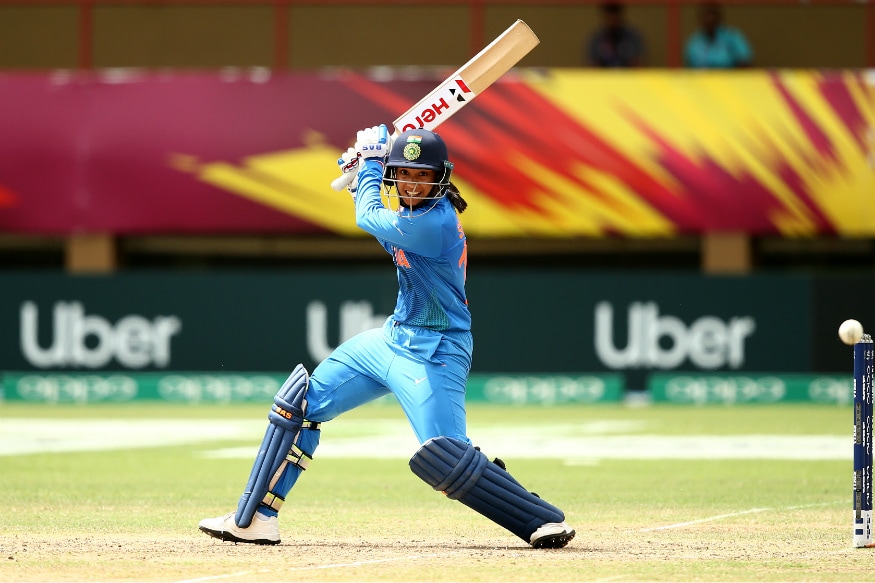 While her own form with the bat has been sublime, Smriti Mandhana's introduction to Indian captaincy didn't go very well with the team going down 0-3 in the T20 series to England, including a one-run loss against in the final game when just three were needed in the final over. Mandhana, who is India's third youngest captain behind Mithali Raj and Diana Edulji, took time out to speak with CricketNext on a range of subjects.
What has been the biggest learning from your experience as India's captain in the three T20Is against England?
I think in the first match I was quite nervous, but after that for the second and third match I was more in control. In the first match, while I was batting I was thinking of taking responsibility and bat but I was not able to do that. In the second match I was blank and decided to play according to ball. I don't think it was more about captainship but because of our (inexperienced) middle-order I thought of taking more responsibility in the first match, but it did not happen. But as a captain I definitely got all my players involved. The thing is you have to take your players into confidence and speak to them as much as you can.
How much did you draw from your experience captaining domestic sides in the past?
I have led Maharashtra, West Zone and teams in the Challenger Trophy for the last four to five years now. That experience definitely helped, but as I said in my first match as India's captain I was nervous but later on I got used to it.
Who do you think makes a good captain?
The captain should not think that she is the captain. We are just there to help out the players the best and not the other way around. We should speak as much as possible to players and understand what they want from you rather than you telling them what is expected. It is a very thin line. You should have that perfect balance of knowing the players and knowing what they want rather than telling them what you want from them. I feel communication is the biggest quality as a leader.
You lost three matches, of which you could have won two at least. Do you think results are always the right way to measure the efficiency of a captain?
People look at results. That's the criteria to measure the impact of a captain, but for me if the team environment the player grows in… if a player improves by five percent then you would have done a part of your job as a captain. Definitely we could have won two out of the three matches. It could have gone the other way. More than the second one, the third loss hit me hard (where India failed to chase 120). That's part and parcel of the game. You need to talk to the players and explain them what it is and how you should go about it.
Coming to your batting, you are the No.1 player in the game now. What kind of expectations does such a tag bring along?
I don't look at it that people are expecting something out of me because I am in top position in ODI ranking. The only thing I look at is whatever the team needs out of me as a batter and whatever I have to do as a batter to put the team in a good position I should be able to do that. That is the expectation I have of myself and my teammates have. I don't think about anything else.
It's now become a habit for you to score half-centuries, but you keep telling that you need to finish matches. How much do you criticise yourself for not being able to finish matches, like so many instances in the past, and how much pressure does it put on you?
It is definitely not pressure, but I keep criticising myself that I need to win it for India. I have been telling it for a long time, but I think I should stop telling and start doing it.
Have you grown old mentally by continuously saying, 'mere ko match jeetana hai' (I have to win the match)?
(Laughs) Not really. I don't keep telling it 24 hours a day. It is just before the match or after the match for 10 to 15 minutes. After that I don't think about it that much. It doesn't affect me that much.
How closely do you equate your position with that of Virat Kohli? Both of you need to score runs for India to win.
I definitely look at how he plays and wins matches for India, but I don't relate to him. Men's cricket and women's cricket are completely different. But otherwise it is a responsibility everyone loves having and I am not doing anyone a favour by scoring runs. It is my responsibility as India's opening batter to score runs. It's not like the team is dependent on me or something like that, but as a part of the team I cannot be complacent or inconsistent. That's the only thing I tell myself.
What is that one trait that you would like to pick up from Kohli?
His running between the wickets is amazing. That is one thing I would really like to have it in me. The kind of pressure he absorbs makes him special. It doesn't look like he is calm, but his head is quite calm under pressure and delivers 100 percent. That's another thing that I would like to take.
You have rated your match-winning knock of 86 in an ODI against England in Nagpur last year as one of your best. Do you feel more complete as a batter after that?
That knock gave me a lot of confidence that I don't have only one kind of a game. I can change my game according to the pitch, the bowler and conditions. That made me believe as a batter that in difficult conditions even when wickets are falling around, I can win the match for India.
Who has been the most difficult bowler to face in your career so far?
It really depends on the conditions and match situation. I can't really name a single bowler. Sometimes in India you face a spinner who is very difficult. But yes, I would say I like the way Marizanne Kapp bowls. The spell she bowled to me in the third T20I in South Africa last year. She bowled three overs and tied me up, and I was beaten. She opened me up.
Which is that one contemporary batter from whom you would like to pick up something?
I really look up to Meg Lanning. Where I struggle the most is the conversion rate from fifties to hundreds. Whenever she gets to a fifty, most of the time she gets a hundred. Also the consistency with which she wins matches for Australia. I get out when 20-30 runs are left, but she completes the job. That is one thing I would like to take from her.
Your lofted shots have become even more attractive to watch now. What kind of work has gone into it?
Wasn't it attractive to watch earlier (laughs)? I have not done anything specific, but it is about picking the right length and choosing the right area (to hit the shots). It is where I have improved. Earlier I used to premeditate a lot. I used to think that after three balls I am going to hit a lofted shot, but now it is about going with the flow. I just play according to the merit of the ball.
You play the pull shot well, but at times you get out like in the third ODI against England when you played the ball straight into the waiting hands of the fielder at deep square-leg…
Definitely it is disappointing when I get out to a pull shot because that is my strength. But now I have developed the habit of playing it along the ground, so it doesn't worry me much like in the past. If there is a fielder placed for the pull shot then I look to play along the ground and most of the times I do. If I am getting out to that shot one out of ten times then I should not sit and crib about it because that's not going to help. Definitely I keep working to ensure that I play it along the ground when a fielder is there. That is the only way I can improve rather than putting pressure on myself that I am getting out because of the shot.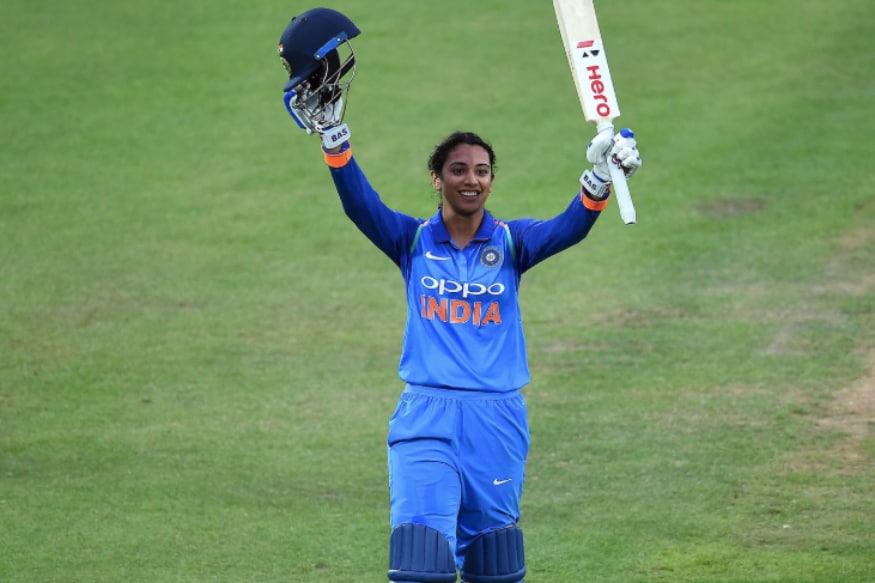 How much have you worked on your shot selection because that's something that has got better for you over the last two years?
It has come with a sense of responsibility to try and win matches for India. Earlier I used to play a certain kind of game without thinking about other stuff, but now I even think of what situation I am in. It doesn't only matter how I bat, it is also important to know what the team wants at that point. If the team wants me to score ten runs off 60 balls or 50 runs off 30 balls then I should be able to play both the roles. This kind of thinking has improved my shot selection a lot especially in ODIs because I always keep thinking what the team wants.
Your mind is like a computer when you are batting. What are your thoughts when the bowler is at the top of her run-up?
It depends on the situation, but I just play according to the merit of the ball. Earlier I used to have a set of plans like I have to attack or do that, but now I play according to the merit of the ball and the rest just happens. That sense of responsibility stops me from playing a rash shot.
Is batting a mental game?
Batting is a mental game altogether. I would say 60 percent mental, and 40 percent technical because if you are not in the right frame of mind while batting then your feet doesn't move and people will then think that there is an issue with technique. But I feel it is more of a mental issue. Earlier I used to do a lot of stuff to try to be in that mental zone while batting, but it never worked. So, right now I try to stay blank, not over think at all.
Do you keep notes of your innings?
I don't keep notes of my knocks, but I have a checklist for my stance, grip and other stuff on my i-pad. I keep adding stuff to it. If I am batting and something goes wrong, I go and check where I went wrong among those seven-eight points.
How do you inspire yourself when you are low or haven't scored runs?
When I am not batting well I just watch my batting videos. That helps me get into a better mind space and helps me understand what's going wrong. The moment I understand what's gone wrong and what has changed in my batting, that puts me in the right frame of mind again. I compare my good videos when I was batting well with that particular phase when I am not batting well. That's the only thing I watch.
You recently said that you play with Jhulan Goswami's bat. What's the story there?
Few years back she gave me a bat and I scored runs with that bat. I started liking her bats a lot. I used to always go and take bats from her kitbag. Before the start of a tour I used to request her for a bat. She used to always say if you score runs then I will give you a bat. She has always been very helpful, and gives me a bat almost after every big knock. Since the last five months I have played with my bat, but before that I used to always play with her bat.
Are you bothered by what critics have to say or do you not read what's being written about you?
I do read some of the stuff that is written about me, but from the past one or two years it does not bother me much. I won't read and go out to prove that person wrong. I used to do that sometimes when I was new, but not anymore.
So, you bat to prove yourself and not others?
I don't bat to prove anyone or myself. Just the fact that you are batting for India is much bigger than having to prove anyone anything. It is big enough motivation to go out there and deliver.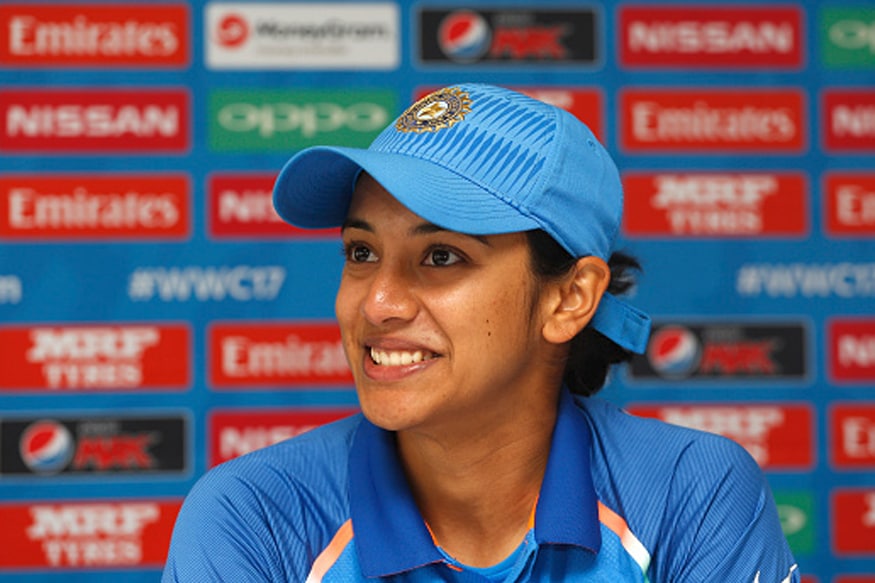 You have now played under five coaches at the international level. What have you learnt from each of them?
Everyone has taught me a lot. Tushar (Arothe) sir helped me a lot with my batting after the 2017 World Cup. He told some important points. Even Ramesh (Powar) sir contributed. I think all the five coaches have helped me improve as a player in different ways. They have each added five-ten percent to my game. I have spoken to them and tried to implement their ideas to see how I can improve as a batter.
What areas do you think you need to improve on to take your batting to the next level?
I need to stay not out and win matches for India. Also I need to get better at running between the wickets. Whether I have scored a boundary or played a dot the previous ball, taking singles is very crucial. If I do these two things then it will be really amazing.
Strike rotation is a key problem for most Indian batters. How do you address that?
We had a discussion about it as a group after the third T20I. Even (WV) Raman sir has spoken to all the batters on how we can get better as a batting unit. One main thing obviously is strike rotation. There has to be a fearless approach while batting. It is not just about hitting sixes, but also about taking singles. You can't think what if I get out because that is not going to help you either with hitting big shots or taking singles. So having that approach to take that one run when available will help a lot.
Chasing has been India's problem and you say that it's your responsibility to finish games. At any point do you feel frustrated because of the lack of support from others?
I wouldn't lie. The last T20I, I was a bit disappointed, but otherwise I have never felt that way. I have always cribbed about myself and been hard on myself for not being there till the end and winning the match for India. I have never been frustrated with players. Maybe last match I was a bit disappointed, but I have never thought that way.
Are you happy with India's bench strength?
When I played the Board President XI warm-up match against England, I found the girls to be really brilliant. Everyone stepped up and played a good brand of cricket. The bench strength is there, only what we lack is the experience. It will look even good with more experience.
You recently said at a press conference that domestic cricket in India needs to step up. What kind of changes would you like to see and would you change the formats or populate the calendar with more matches?
The format and all is BCCI's job to look after. The statement I made was to do with the players. If you get 120-130 in domestic T20s and then come to international scene and are chasing 150-odd then it won't happen. If you get scores like 140-150 and chase it down then I think the batters will be in a better headspace when they come to international cricket.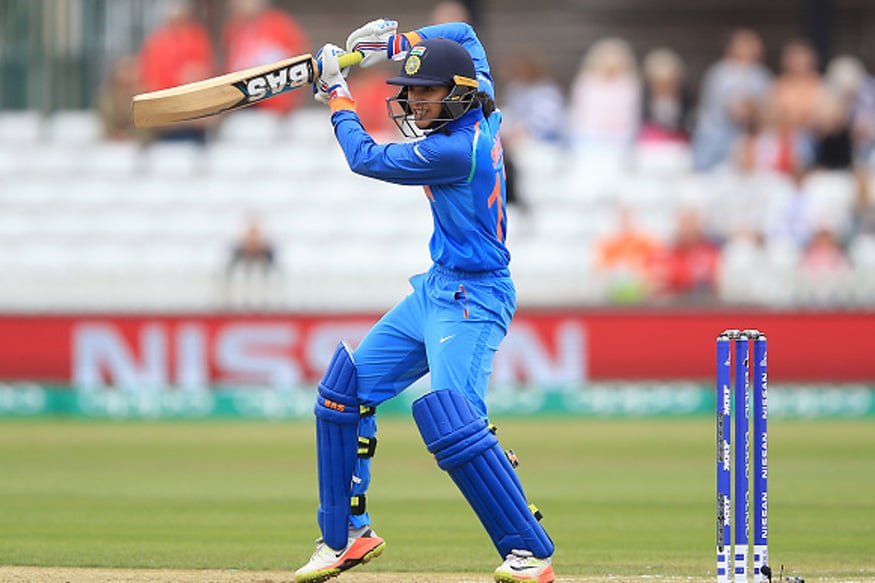 Would you agree that India should play at least 30 to 35 T20Is before the T20 World Cup in Australia in less than a year from now?
BCCI is planning a lot of things before the T20 World Cup. We are really happy with whatever has been planned.
Do you sometimes get itchy to play Test cricket?
I would very much to play more Test matches. I would like to wear the whites and represent India, but I think these are decisions for ICC and BCCI to make. Our job is to play whatever matches we can.
You must be really happy with ICC's intention to start age-group World Cup for women…
It will be really amazing for an Under-19 (player) or whatever age-group ICC decides. For them to play a World Cup and be in that pressure situation at such a young age…so when they come into the senior team they will be well prepared for the challenges. In men's cricket, the Under-19 World Cup has always been a stepping stone for players to come up and be match winners for their country later on. We will also get a lot of those kind of players.
Early in your career you spoke very little, but now you have become very articulate. How did that transition come along?
In the last year or two I have become a bit more open. Earlier I was was a very different person who did not open up that much. Now I have become more open with my friends and also in my interviews
Lastly, how does it feel to be endorsing so many brands in recent times and becoming the new face of the sport in the country?
Feels good. More than the brand I feel good when someone comes up and says that she is inspired by me. To see a small girl pick up the bat because of me, that is the best feeling you get. That is something, as a player you inspire for. If I can even get 10 or 15 girls to pick up a bat or ball and start playing cricket then I will feel satisfied.