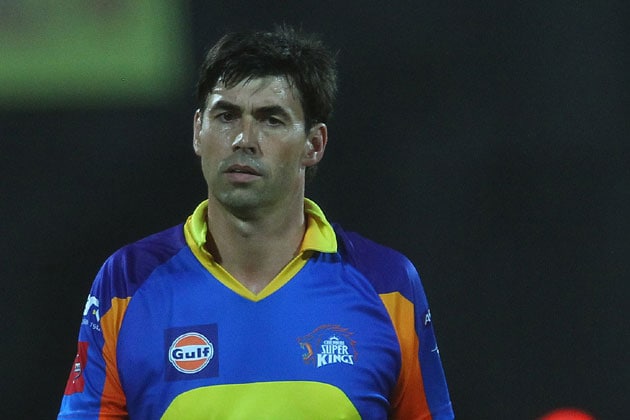 Bangalore: Chennai Super Kings coach Stephen Flemings today said that the spot-fixing scandal that rocked the IPL could lead to strange happenings on the field being suspected of wrongdoing and added a "sinister" approach to the game. He said the scandal, which allegedly involved India pacer S Sreesanth and his two Rajasthan Royals team-mates, has sullied the game and his players were saddened by the incident.
"I have not really spoken to (captain) M S Dhoni about it, there was no need for that. I think the players reflect my feeling and that is a lot of sadness. We are sad that these kind of things happen in cricket," Fleming told reporters on the eve of his side's last league game against Royal Challengers Bangalore here tomorrow. "Every quirk in cricket will now be over-analysed and accusations will fly. The game of cricket is quirky but the events of the last two days does add a sinister approach, doesn't it. The beauty of cricket is the unknown and that has been sullied," he said.
Asked how he kept the team's focus amid spot-fixing allegations, Flemings said it was lucky that these events have taken place at business end of the tournament when the players were focusing on finishing at first or second spot to qualify for the finals. "That will keep us on task. Look, the distractions are in front of everybody, aren't they? It's on everybody's mind.
Starting with the game today, the Rajasthan game, we just got to be disciplined and very smart about what we do," he said. Flemings, who is New Zealand's second most capped Test player with 111 appearances and most successful captain, said anything that sullies the game was a matter of concern. "We all know that in cricket more than the bigger picture the isolated incident can be dealt with firmly by the law," he said. .