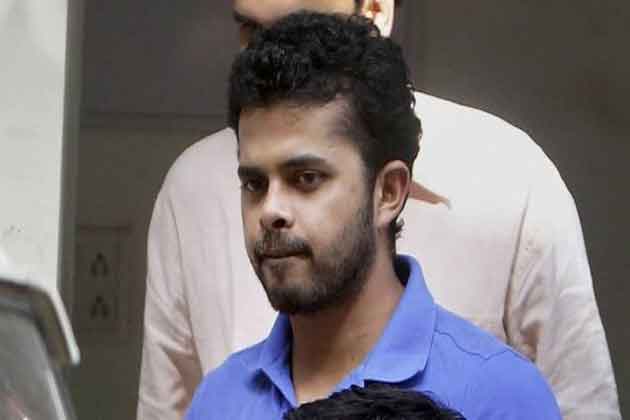 New Delhi: Sacked Rajasthan Royals pacer Sreesanth, arrested for allegedly spot-fixing in the IPL, is skipping meals and offering prayers to gods in Tihar Jail, said jail officers. Sreesanth is keeping a fast through out the day and takes his meals only in the evening to ensure that he is released from the jail soon.
He has refused to shave till he is on fast and is often seen praying. The cricketer has been eating only fruits from the jail canteen. He hasn't interacted with other prisoners too.
Sreesanth has been lodged in ward number 10 of jail number 1 along with other players. Former Haryana minister Gopal Goyal Kanda is also in the same ward but in other cell.
Only a cousin of Sreesanth has visited him in Tihar jail. Jail authorities say that no other family member has visited Sreesanth.
Two other arrested cricketers - Ajit Chandila and Ankeet Chavan - have not put in the same ward. Jail authorities say Sreesanth was involved in a heated argument with Chandila and so both of them have been put into different cells under high security.
Chavan, who surrendered just after his marriage, is said to be extremely upset and keep to himself, say jail officers. Sreesanth has been interacting with Chavan and trying to console him to not get upset, but to no avail, say officials.
Meanwhile, no family member of friend has come to meet Chandila, not even his wife.