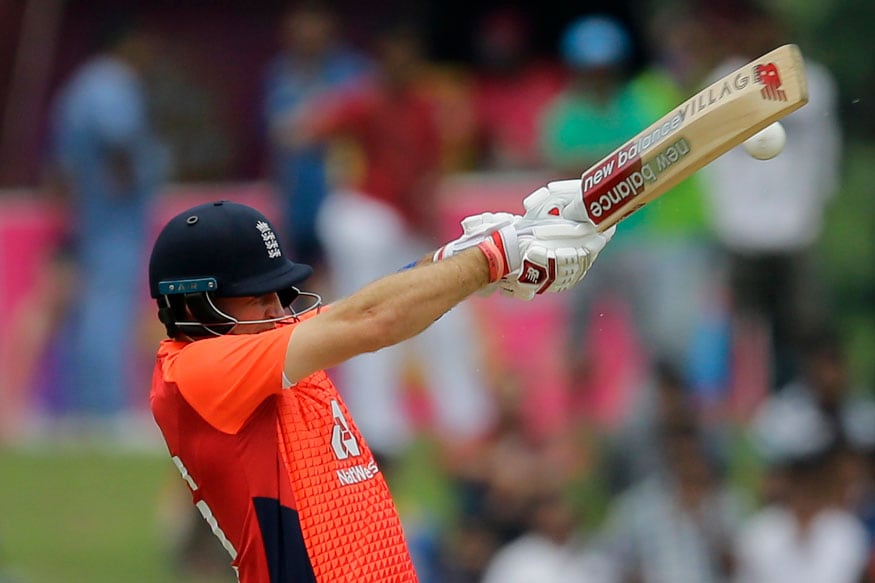 Joe Root wants every English batsman to take the five-match One-Day International series against Sri Lanka as an opportunity to show everyone how good they are against spinners.
The first ODI between Sri Lanka and England lasted for only 15 overs before rain played spoilsport. The two sides will meet again in Dambulla on Saturday for the second encounter and Root believes the England batsmen have all the ingredients to do well against Sri Lankan spinners Akila Dananjaya and Lakshan Sandakan.
"As a team, our record against spin is right up there, if not the best in the world, over the last couple of years," Root said. "This is another opportunity to show everyone how good we are against spin and to perform well on these surfaces.
"To do that it's important to understand the rhythm of batting here is very different to back home. The way we structure setting a target or chasing one down might be very different to how we go about it at home. The way we approach cricket in ODIs is very different to the last time we toured here (in 2014). The way we naturally play will always put bowlers under pressure, whether that's against seam or spin.
"We've done it in the majority of places throughout the world, but can we do it here on spinning surfaces?"
Root also rebutted Sri Lanka captain Dinesh Chandimal's claim that England's Adil Rashid and Moeen Ali lack "the mystery" of Dananjaya and Sandakan.
"I think Rash (Rashid) would be a bit disappointed by saying there's no mystery about how he bowls," Root added. "He has a few tricks in his bag and I'm sure you'll see that on these surfaces.
"Every bowler you've never faced before is mystery, because you don't know what you're going to get. You can get yourself out by talking yourself out. Most importantly you prepare, watch the footage, see how they operate and go and play accordingly."
Meanwhile, Dananjaya said he is happy to do whatever his team demands from him.
"I've opened before," he said. "I'm always watching the captain, just waiting for a chance to get the ball in hand. I'll do whatever the team needs. When I play I actually like pressure, and I try to use it in a way that improves my game."