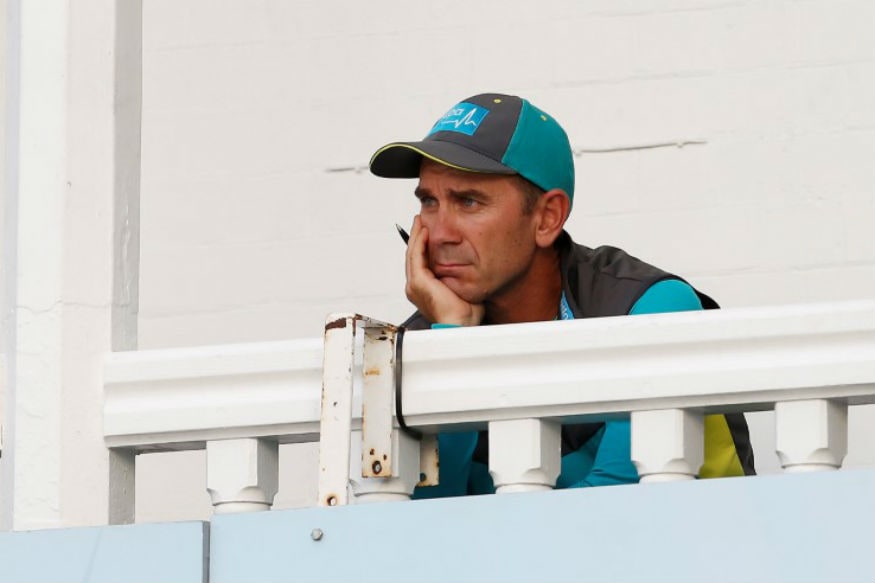 All-rounder Marcus Stoinis' side-strain has disrupted the balance of the Australian side in the ICC World Cup 2019. Stoinis along with Nathan Coulter-Nile and Glenn Maxwell are the only all-rounders in the side and the absence of Stoinis means Australia would lack depth both in batting and bowling.
Mitchell Marsh has flown into London to join the squad as cover but Australia are waiting to see if Stoinis can overcome the injury he suffered while bowling in their defeat to India on Sunday.
The 29-year-old batted extensively in Taunton's indoor nets on Wednesday (June 12) but continued to stay away from bowling. A return for Saturday's (June 15) tie against Sri Lanka at The Oval appears unlikely, but Australia then have a five-day break before their next game against Bangladesh.
The lack of a back-up seam-bowling allrounder in their 15-man World Cup squad left Australia in the lurch against Pakistan.
"We've talked a bit about it, but we'll just see how he pulls up over the next few days," Langer was quoted as saying by cricket.com.au.
"We know that it's important to have an all-rounder in the side if we can and if we can't we've got to adapt but we'll just have to see how he pulls up," the Australian coach added.
Stoinis has had a lean recent run with the bat, failing to cross 20 in his past six hits, but his overs have been really important especially at the death.
However, in spite of skipper Aaron Finch's surprise success with the ball against Pakistan, the fifth bowler's slot remains a concern for the coach.
"We're going to have really tighten up that area," Langer said of the fifth-bowling option. "This is a very, very small ground. There's no margin for error — if you overpitch, it goes for six. We were targeting (their part-time spinners) as they probably were as well.
"We'll have to work it out, but it certainly makes it more problematic not having an allrounder in there. It's probably harder for Finchy than anyone else to have less recognized bowlers. Everyone's got to be on top of their game," the former Australian Test opener said.
If Stoinis isn't fit to play on Saturday, Finch will likely be faced with the same issue for the Sri Lanka game as the one he had against Pakistan.
The bigger boundaries at The Oval though could open the option of leg-spinner Steve Smith sending down some overs. Another option could be to play five specialist bowlers and push wicketkeeper Alex Carey up to No.6 and Nathan Coulter-Nile to No.7, with both having made impressive lower-order contributions in the tournament so far.
"It's very rare for an Australian cricket team to do it," Langer explained. "You see it in domestic cricket a bit, but I think domestic cricket's a bit different than international cricket particularly with the wickets we play on, with the skill we play against, the talent we play against.
"We could do it. We did it a few times last year when we were in England. It's tougher in 50-over cricket but you never say never. We'll try and work out the best combination is to beat Sri Lanka," he concluded.