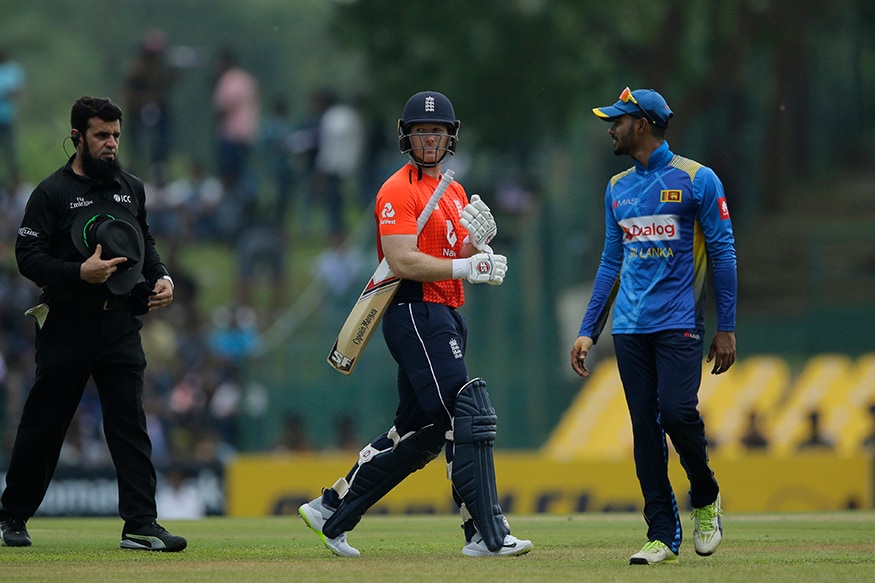 Eoin Morgan was left frustrated as rain continued to play spoilsport for England against Sri Lanka. The weather gods interrupted once again in the first ODI on Wednesday, after already cutting down England's preparation for the series.
The visitors have been able to complete only one of the two warm-up games and that also was a truncated affair.
"It's extremely frustrating in the first game of the series, having played only one warm-up game, we wanted to explode and get the guys into the series." said Morgan after the play was called off.
England openers - Jonny Bairstow and Jason Roy - had put together a 49-run opening stand but Sri Lanka fought back with two quick wickets. Morgan and Joe Root then helped England reach 91/2 before rain halted play.
"It was quite competitive in the first 15 overs, the game was just starting to unfold. They took two wickets, and me and Root had just started to get something going, but I don't think I could predict what would have happened from there," he added.
This is not the first time England have played in Sri Lanka's wetter months. Morgan was reminded of the series in 2014, when England toured Sri Lanka during the monsoons (November-December) but all the seven games were completed and the hosts registered a 5-2 series win.
"I remember coming here in 2014 a little bit later, but I do remember the forecast being the same every day, and we managed to miss the rain last time.
"I'm not fearing for the series at all. We have two reserve days late in the series so we will get some form of game in and then let's hope the weather gets better."
"The umpires did a great job to get the whole ground covered before the rain fell, but water did displace in three or four areas and it is muddy and dangerous. Safety is paramount and the umpires made the right call," added Morgan.