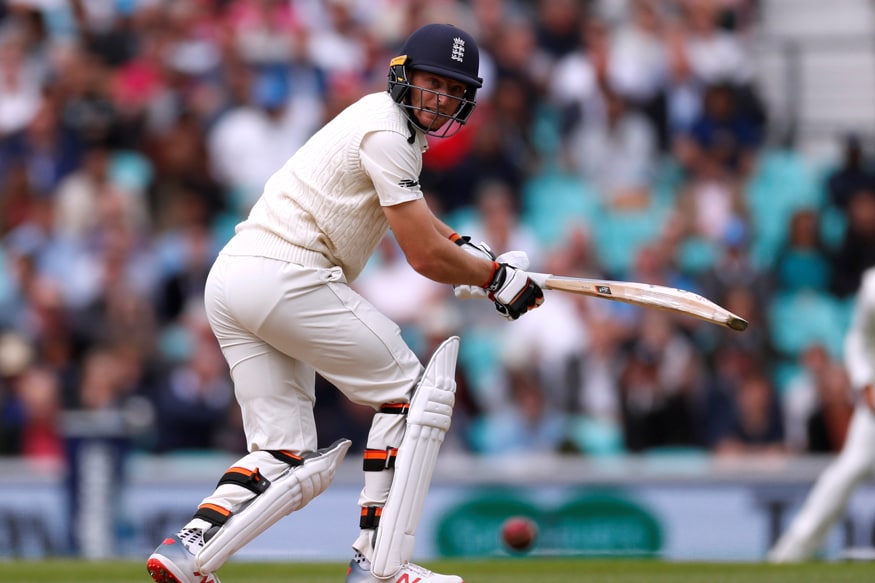 England batsman Jos Buttler cited an old TV show that focused on a top performance from former Australia skipper Michael Clarke as the inspiration for his approach against Sri Lanka on Day 3 of the final Test.
"In Kandy, we were watching one of those cricket classics and Michael Clarke was batting, and Jimmy (Anderson) said, God, he was using his feet nearly every ball and (Graeme) Swann couldn't bowl at him. I thought that seems like a good way to go, I'll try a bit of that." Buttler told Sky Sports at the end of the third day in Colombo.
The tactic worked well for Buttler as he went on to score a half-century that swung the momentum of the game in England's favour and helped them set Sri Lanka a daunting target of 327.
It was a marked departure from his previous tactic of relying on the sweep shot when facing spinners but he felt like using his feet to counter the spinners was "the way to go".
"Sometimes you feel confident with a certain way of playing and actually using my feet today felt like the way to go, especially with the off-spin and the angles from around the wicket. Sweeping had a risk of lbw and I tried to take that out of the game by getting as far out as I could."
"I think with it spinning like that, if you can get as close to it as possible to the ball, especially on the full, then it can't spin. At times I was maybe a bit too premeditated on how I was coming down.
"I was trying to gauge an area (that the ball would land in), and it would have been ideal to go later and a bit more direct at the ball just after release. But to get as far out as I wanted, I felt I had to go early."
Buttler's reliance on using his feet did lead to him getting stumped off Lakshan Sandakan but he did not regret his dismissal as he was happy to stick to his game plan.
"It's a little bit about the mantra that's being preached (in the dressing room). Positive is a word that's been used a lot, but It doesn't just mean fours and sixes and aggressive shots, it can mean positive footwork, positive running, singles and that sort of stuff.
"For myself I look to play that way. Making peace with the way that I can get out makes it a lot clearer for me. It makes me commit to a game plan more, rather than second-guessing 'shall I run or shall I not?'
"I might get out, but you could get out any ball doing anything. If I stick to my game plan and get out, I'm more at ease with that than if I veered away from it."
Sri Lanka ended the day at 53/4 and need another 274 runs to end the series with a consolation win while also avoiding a whitewash.