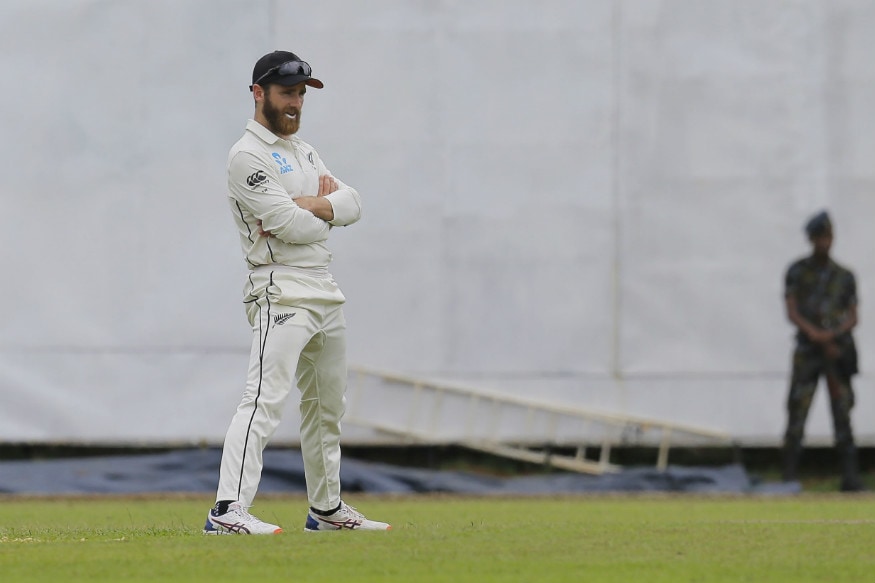 New Zealand captain Kane Williamson was pleased with the collective effort put in by his side as they romped home to a win over Sri Lanka in the second Test at Colombo by an innings and 65 runs on Monday (August 26) to ensure the two-match series ended 1-1.
"It was a great effort to push for victory and ultimately come out on the winning side. Naturally (you get tense) when the game starts coming so close, and the light's always a factor here this time of the year," Williamson said at the post-match presentation ceremony.
"But it was an outstanding effort from the first innings itself. And then the batters scored at a rate that allowed us to move the game forward. There were great individual contributions that allowed us to get the win.
"Our bowlers bowled really nicely in the UAE as well, but as a collective they got breakthroughs at key moments. Everybody will gain things personally and as a group our general growth is important."
On the personal front, Williamson said he was looking forward to a break from cricket due to the hectic nature of the international calendar. The Kiwis will be led by Tim Southee in the T20I series.
"I'm looking forward to my break, the guys are going for some T20 cricket. The international calendar is busy so the moments you do get some time off to refresh are nice."
Sri Lanka captain Dimuth Karunaratne said that his side's lack of big partnerships cost them the match but that there were still positives to take from this match.
"I think it was a pretty good wicket. We needed to be patient and put a big score, 240-odd wasn't enough. We need some partnerships but we kept losing wickets regularly. But some positives are there.
"Dhananjay batted really well, as did Dickwella. But at the end of the day we need to put our hands up and say we didn't do well. Once the batters get a start, we need to get a big one, like Tom (Latham) and BJ (Watling) did."