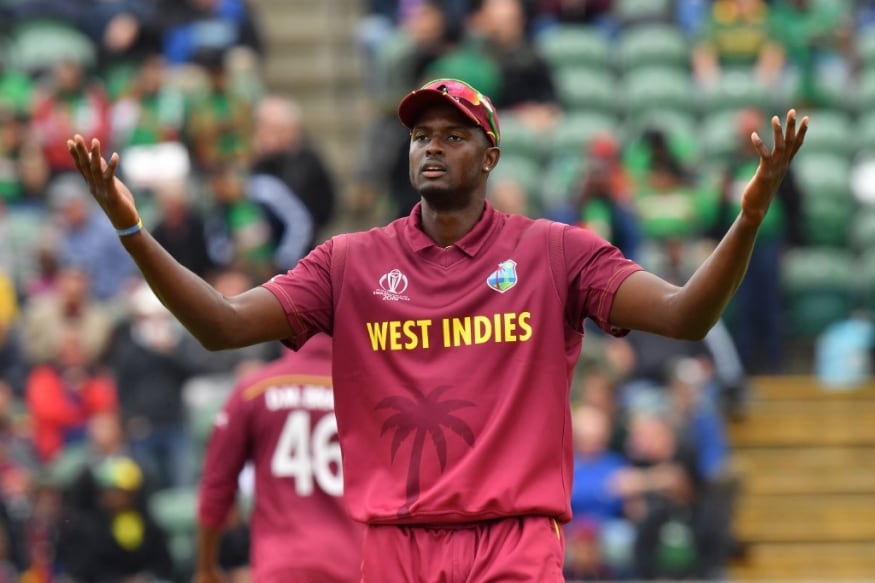 West Indies captain Jason Holder admitted that his side has lost way too many key moments in the 2019 World Cup and because of that they have only managed to win one out of eight encounters.
The Caribbean side was running high on Nicholas Pooran and Fabian Allen's stunning 83-run partnership for the seventh wicket before the latter was run out at a crucial juncture of the match against Sri Lanka on Monday (July 1). Pooran scored 118 off 103 deliveries but fell to Angelo Mathews in the 48th over.
"We have just got to be better. We've let some key moments slip in this World Cup. We were sloppy on the field and gave away a few extra runs. In a format like this, these things matter," said Holder.
"We were always backing ourselves to get across the line. Got into a really good position but then threw it away.
"Yeah, that seems to be a trend here in this World Cup for us. You know, we have had a few close games, but we have just been unable to get over the line. You can look back in hindsight and pinpoint a number of areas in this game. I don't think we fielded particularly well.
"It's disappointing, definitely disappointing to come so close on a number of occasions and not get over the line."
Chasing 339, Holder said his batsmen should have spent more time in the middle just like centurions Pooran and Avishka Fernando did.
"It was a free-scoring wicket, was a bit slow but still was a good track for strokeplay. Fernando played well early on and Pooran also played well. Just needed to spend some time in the middle and it got easier.
"I thought we pulled things back well at the end but our fielding gave them 30-40 runs extra. Allen's run out was crucial, as was Pooran's wicket. Maybe we could have taken it deeper."
Holder, however, was pleased with the way Pooran and few other youngsters have performed in this tournament.
"Definitely promising (to see talents like Pooran emerging) to see them play such fearless cricket.
"We have shown some fight in this entire campaign. Yeah, I'm proud of certain individuals who have definitely put their hands up and put their heart on the line. And that is what we want. We want guys to just give their all. When you leave the cricket field, make sure you don't have anything in the body left to be given."