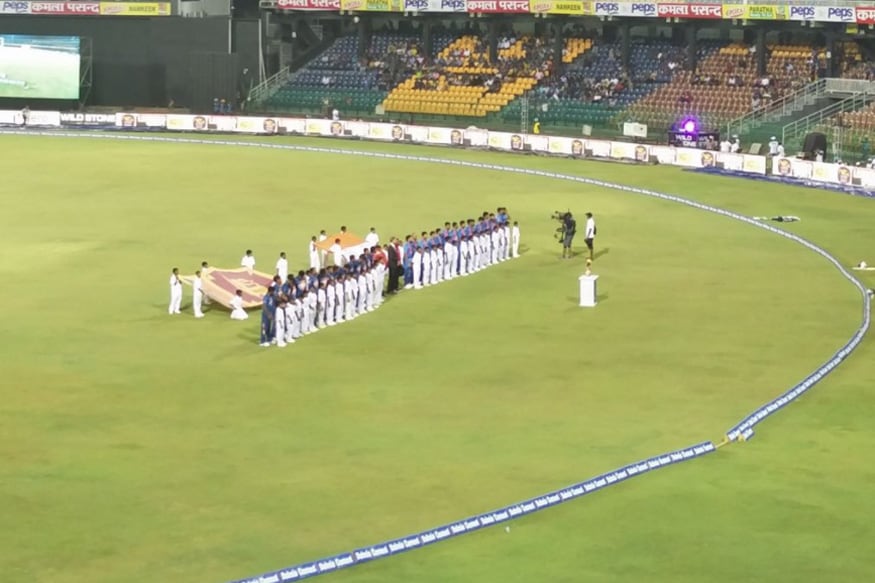 The opening match of the Nidahas Trophy is being played between India and hosts Sri Lanka, and with several new faces in both teams, the tournament in itself is a big opportunity for fringe players. Though big names are missing in action but viewer interest remains high as it is a T20 tournament.

For several cricket fans though, the broadcast of the match started on a sour note in India as the official broadcaster DSports cut out from live pictures in the middle of the Sri Lankan national anthem and started showing commercials.

This is a huge insult towards any nation and the broadcaster, which started showing commercials during this 'break', returned to live pictures from the stadium only after the anthem had ended.

Cricketnext tried to get in touch with the official broadcaster for a response but representatives from DSports were not immediately available for comment.

Almost immediately after the incident, several fans took to Twitter to lash out at the official broadcaster for their callous approach.


@DSportINLive Such insensitive coverage .. lankan national anthem going on and dsport switches to ads !!! Can coverage stoop any further ! Horrendous

— Madhavan (@madhavanj) March 6, 2018
DSport not cool to cut Sri Lanka's national anthem and go for a commercial break. #INDvSL

— Vishal Mehra (@randomvishal) March 6, 2018
What the hell? What the actual hell? The broadcaster cut Lankan's anthem in half. This is so not done. Extremely ugly #DSport #SLvIND #NidahasTrophy

— Harini Venkataraman (@ImVHarini) March 6, 2018
DSport cuts the Sri Lankan national anthem short, and includes an ad or two instead. How classy! #SLvIND #INDvSL #NidahasTrophy2018

— Amit Banerjee (@akb287) March 6, 2018
DSports takes a commercial break during Sri Lanka's national anthem #NidahasTrophy2018

— Amol Karhadkar (@karhacter) March 6, 2018




The Sri Lankan national anthem, for the record, is the second longest among Test playing nations. 'Sri Lanka Matha' by Ananda Samarakoon is a two and a half minute long anthem.


First Published: March 7, 2018, 7:30 AM IST