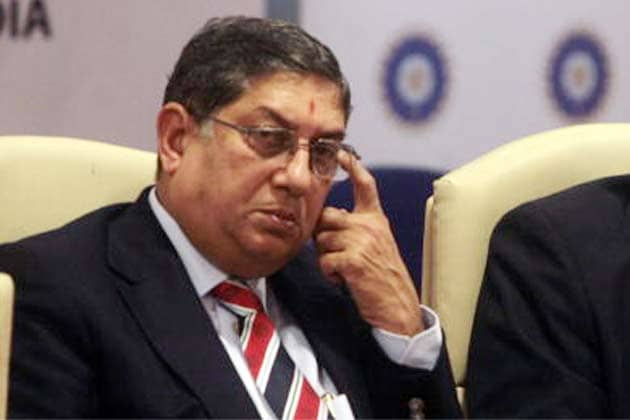 Chennai: A defiant BCCI president N Srinivasan, who braved scathing criticism on issues of propriety, on Saturday arrived to attend the Board's Annual General Meeting here.
The Tamil Nadu strongman, who is vying for his third term as the BCCI President, was accompanied by his loyalists when he arrived at the hotel where the meeting will take place this afternoon.
Srinivasan, who was forced to step aside in the wake of the IPL spot-fixing scandal, avoided speaking to the waiting mediapersons and walked into the hotel lobby. Srinivasan was the lone Presidential candidate put forward by the South Zone, from where he got the proposer and the seconder.
Despite the Supreme Court making some serious observations like how he has continued being the president despite his son-in-law Gurunath Meiyappan being charge-sheeted by Mumbai Police in the IPL betting scandal, Srinivasan and his confidants have gone ahead with their plan of retaining power.
But Srinivasan, if elected, can only resume his duties once the Supreme Court gives its final verdict on the case filed against his candidature by the Cricket Association of Bihar secretary Aditya Verma.
There is a possibility that Srinivasan might again have to appoint Jagmohan Dalmiya as the working head of the Board but it is unlikely that the president-in-exile will give any additional powers, including signing authorities, to the Kolkatan.
First Published: September 29, 2013, 10:00 AM IST