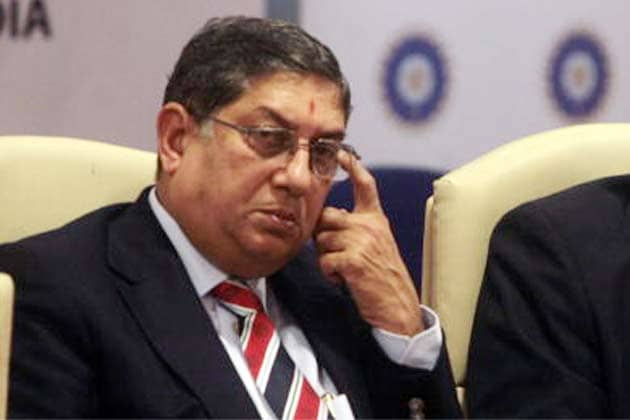 New Delhi: Board of Control for Cricket in India (BCCI) president N. Srinivasan chaired the disciplinary committee meeting here on Friday.
The panel comprising Srinivasan and BCCI vice presidents Niranjan Shah and Arun Jaitley banned Rajasthan Royals cricketers S. Sreesanth and Ankeet Chavan for life for their involvement in the Indian Premier League (IPL) spot fixing scandal.
Amit Singh and Siddharth Trivedi have been handed five and one year bans, while young left-arm spinner Harmeet Singh has been let off with a warning. Ajit Chandila's case will be taken up later.
"I decided to chair the meeting," N. Srinivasan told IANS.
Srinivasan attended the meet despite filing an affidavit in the Bombay High Court on July 4 that he would return to the board chief's post only after the allegations of corruption during the IPL are fairly resolved.
When the spot fixing scandal broke out, Srinivasan stepped aside as the chief after his son-in-law Gurunath Meiyappan was arrested by Mumbai police allegedly for betting in the IPL.