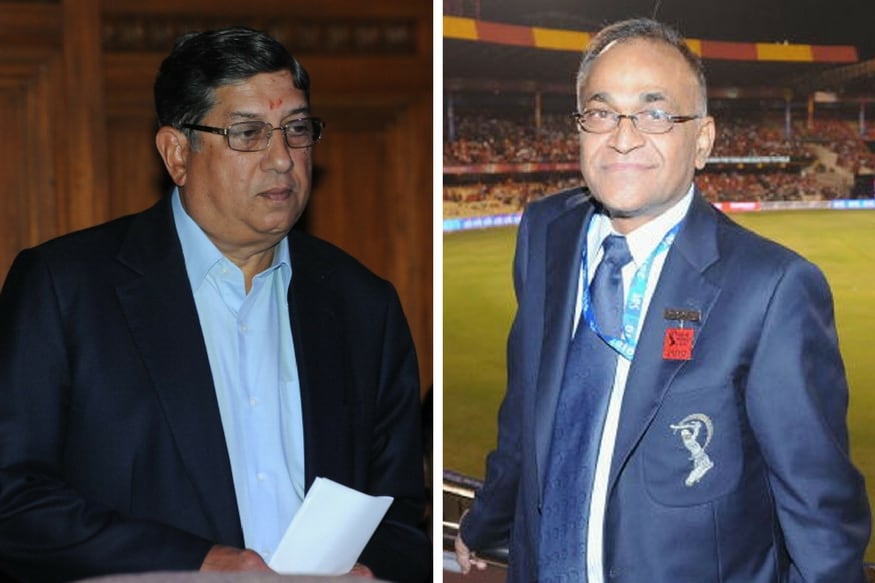 New Delhi: A Supreme Court bench comprising of Justice Dipak Misra, Justice AM Khanwilkar and Justice DY Chandrachud on Monday passed the orders restraining Tamil Nadu Cricket Association representative N Srinivasan and Saurashtra Cricket Association representative Niranjan Shah from attending the BCCI SGM scheduled for 26th July. The bench also added that it may reconsider the one state one vote order as it may not be such a good idea for Indian cricket.
The apex court said that only office bearers of the state associations can attend the SGM on Wednesday. Srinivasan had attended the previous meeting as a representative of the TNCA.
The SC has also asked the state cricket bodies to implement the Lodha panel report "as far as practical" barring certain issues that can be debated.
Earlier, the apex court had come down heavily on Srinivasan for attending the earlier SGM. Justic Misra had said, "How can a person disqualified by virtue of apex court order be nominated as nominee of state cricket associations and attend the meeting of BCCI."
The SC Appointed Committee of Administrators had also earlier asked the state associations to implement the Lodha committee report as far as possible and to bring up the areas of their concern to the SC's notice when the apex court re-opens after the summer break in July.
The fact that SC will reconsider one state one vote clause will come as a relief to state associations, as it had become a major bone of contention in implementation of the Lodha committee reforms.
"The one state one vote proposal is surely something that everyone is aware of, but apart from that, you will definitely get a clear picture after the SGM on Monday. But yes, there are a couple of areas that need the SC's intervention, so let us see how things move forward," a source had told Cricketnext earlier after the meeting between the COA and the state associations in June.