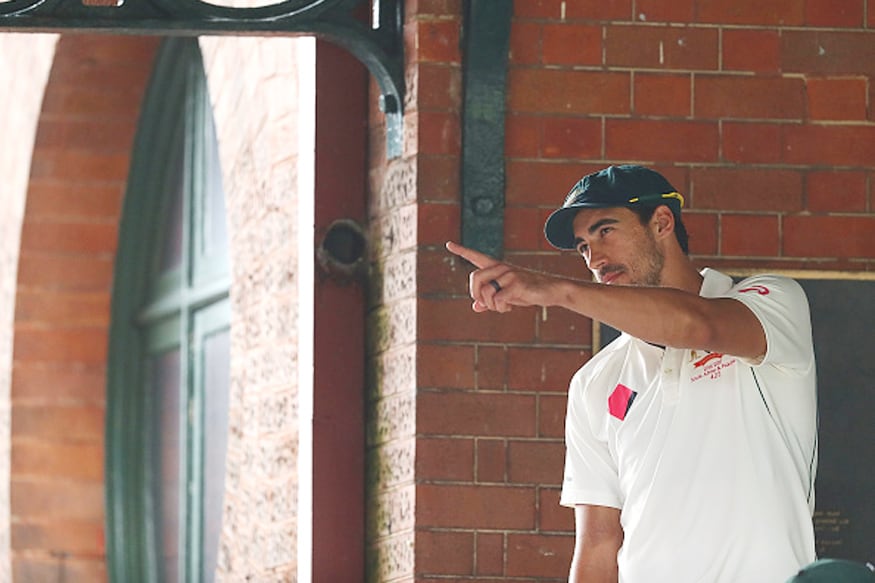 Left-arm fast bowler Mitchell Starc has cleared some of the air on Cricket Australia's "Elite Honesty" slogan that has been making rounds off late insisting the tag is simply an attempt to have players being honest to each other. Images from Australia's dressing room which is desperately looking to regain its lost image has gone viral on social media with the slogan hogging the limelight.
"For us, it's being honest to one another," Starc told SEN Breakfast. "It's being honest to the guys and the complete truth of what you're giving for the team and the elite honesty there is being completely honest with everyone in the group.
"That's one of our pillars now."
Australian cricket has been in a state of turmoil since the ball-tampering scandal rocked the nation in March which saw Steve Smith, David Warner and Cameron Bancroft handed hefty bans. The issue further amplified last month when an independent review concluded that the entire side needed to undergo a massive cultural change.
One of the changes recommended was been to cut down on the on-field sledging. Not one to shy away from a word Starc said that there was a difference between banter and abuse and the Australian side knew where to draw the line.
"The best way to put it is, there's a big difference between banter and abuse," he said.
"There's always going to be a bit of banter. There's plenty of banter off the field with our guys and I guess for me, I've never really been a big one on sledging.
"There are times where you go out and have a bit of a niggle and you're playing against opposition a lot these days, whether it's a five-match series, or you're playing with them in the IPL, or in county cricket, you know the opposition a lot more these days."
Starc also said that a lot of the times the umpires getting involved in the players' banter makes the whole situation flare up more than it usually is.
"I think when the umpires try to get involved a fair bit, it's usually just harmless banter and they're just trying to get involved and make it more than it is," he said.
"We know where the line is. For me, it's trying to create a presence there, but I don't generally say too much as a bowler.
"You've got to know where the line is and not overstep it. Look, the Australian cricket is still going to play aggressive cricket, but you've got to know where the line is."