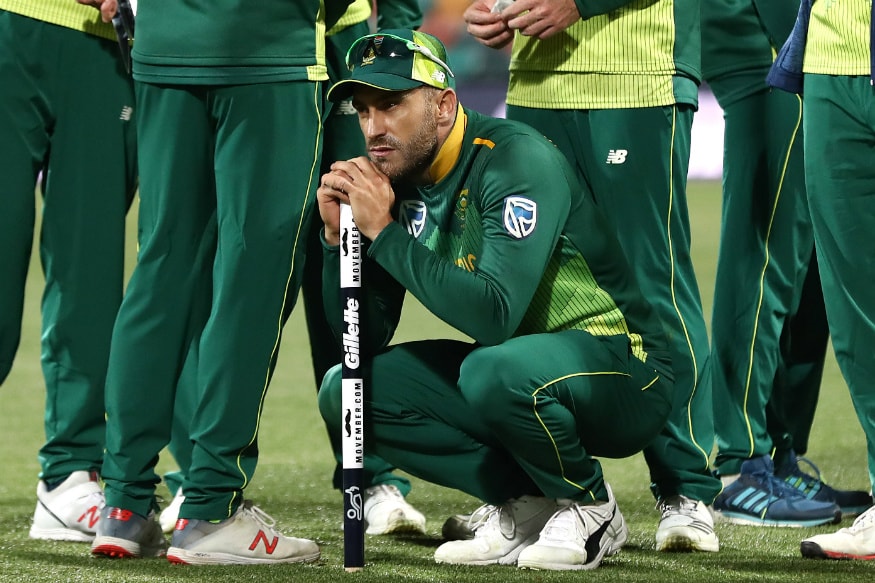 South Africa captain Faf du Plessis said that he and the team management are starting to see some clarity with regard to the ODI squad ahead of the World Cup but added that some spots are still up for grabs.
"We as a management are starting to see a bit of clarity in the squad, especially after this series. A few positions are still up for grabs, but there's surely more clarity now," said du Plessis in the post-match presentation.
The skipper further added that he was happy to see his team's performance in a must-win game.
"Our best performance came tonight in a crunch game. It's good to see that when the stakes are high, the team has responded. The bowling was excellent and we fielded well too. I expected the ball to skid a little more, but it was stopping a little when we batted."
"If Quinton plays like that, it makes it easier for the remaining batters. Would've liked to see others also get a go, but happy to seal the series clinically." he added.
Shoaib Malik meanwhile rued the fact that Pakistan failed to get to their A-game.
"Today our batters failed to capitalize on the starts, they were a couple of 20s and 30s but we couldn't make the most of it. ODI cricket is all about your top three players giving you starts, if that happens you win most of the games."
"Imam is improving everyday and that is a very good sign for the team. Shaheen bowled well to pick early wickets but we needed couple more. Now we look forward to T20s," said Malik.
Quinton de Kock was named man-of-the-match for his quickfire 83 off just 58 balls.
"I thought the wicket played better in second innings and I just took advantage of that. I like batting second in ODIs, I didn't lose focus after getting out on no-ball. We always knew it was going to be a tough series but we also knew what we were capable of doing as a team," said de Kock.
Imam-ul-Haq was named man-of-the-series and he thanked batting coach Grant Flower along with the team management for backing him.
"I had a point to prove. I have been working very hard for the past one and half year. We had a tough Test series but ODI feels more comfortable. Grant Flower worked hard with me and I know if I can play with confidence and be mentally strong, I can perform well," he said.