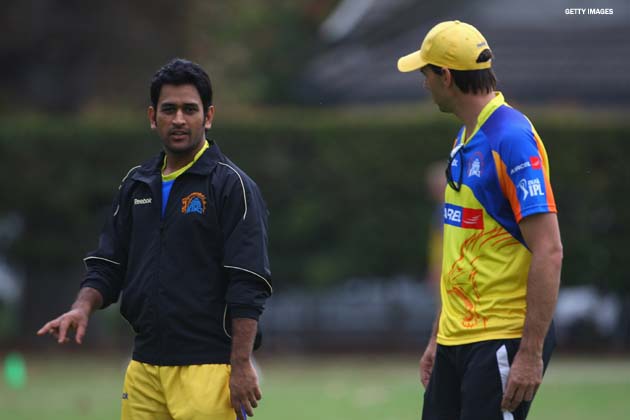 Chennai: Chennai Super Kings coach Stephen Fleming has blamed the batsmen for his team's nine-run defeat against Mumbai Indians in their IPL opener and said the way some of them got out was "not acceptable".
"The pitch was fine. The score was achievable playing in the second innings and at half time we were pretty comfortable. I must say the batting was below standards, considering the [batsmen's] experience," said Fleming at the post-match press conference. "Some of the dismissals were truly out of character. It is not acceptable," he added.
Chasing a modest total of 149, CSK skipper Mahendra Singh Dhoni almost won the match for his side with a breathtaking 51-run knock off 26 balls but his dismissal off the first ball of the final over scripted Mumbai's sensational win.
Fleming said he was disappointed at the way his batsmen got out. "If you try and analyse it, may be this is the first game in IPL 6. Coming from Test series, there may be confidence or over confidence. Mumbai bowled well and they did enough in putting pressure on us. We do not like to see our batsmen out of character.
"It is not about harsh words. It is a reality check. To be honest, I am not a coach to blow up things but I was disappointed on the nature of the dismissals. We did not deserve to win this game. We are hoping we will perform better in the next games," he said.
Whether Dhoni ran out of partners, the coach said, "He came at number six today with eight overs to go. There were key times he had batted and won games [earlier]. He batted single handedly for us today [as well]."
Fleming said his team would work on the grey areas and come out as a better unit in the next match. "Early in the competition, you need to be better in
chasing and somewhere the nature of the loss is a reality check for us. With three days to go for next match, our players will back themselves and make things right."