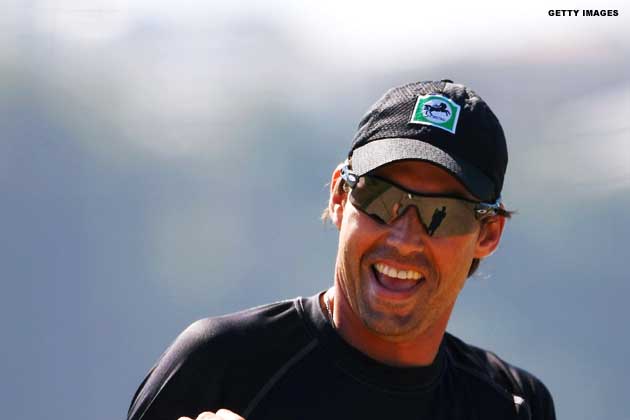 Wellington: Former Test captain Stephen Fleming says he is not interested in taking over from John Wright as coach of the New Zealand cricket team "from a selfish point of view."
Fleming has been co-coach of Chennai Super Kings, who narrowly failed on Saturday to win their third straight Indian Premier League title. He told New Zealand's Live Sport radio on Monday that while he enjoyed the experience of coaching Chennai each year, he was not yet prepared to take on the responsibility of a national team. "The timing really is the main point for me, I'm not quite ready to get back onto that roundabout of international cricket," he said.
"I've got a young family that I love spending time with and while I do care deeply about the New Zealand side and the direction they're going, the timing's just not right for me to jump back into that touring lifestyle."
Fleming said his involvement with Chennai allowed him to keep in touch with cricket while also pursuing other business interests.
"I enjoy these two months [of the IPL] because it's my cricket fix and it's done and dusted, whereas with the national side you've got constant development and requirements with travel — not dissimilar to when you're playing and I'm still, I guess, weaning my way off playing for 15 or 20 years," he said.
"I don't know if that's the path I want to go down. I have a good relationship with a number of the players, I enjoy talking about their game...and that might pull me back at some point but I certainly can't see that in the near future."
Wright will step down from the New Zealand role after their tour to the West Indies in June and July. National director of cricket and former Australian coach John Buchanan has indicated the coaching role may be split with different coaches taking responsibility for Test, one day and Twenty20 formats.