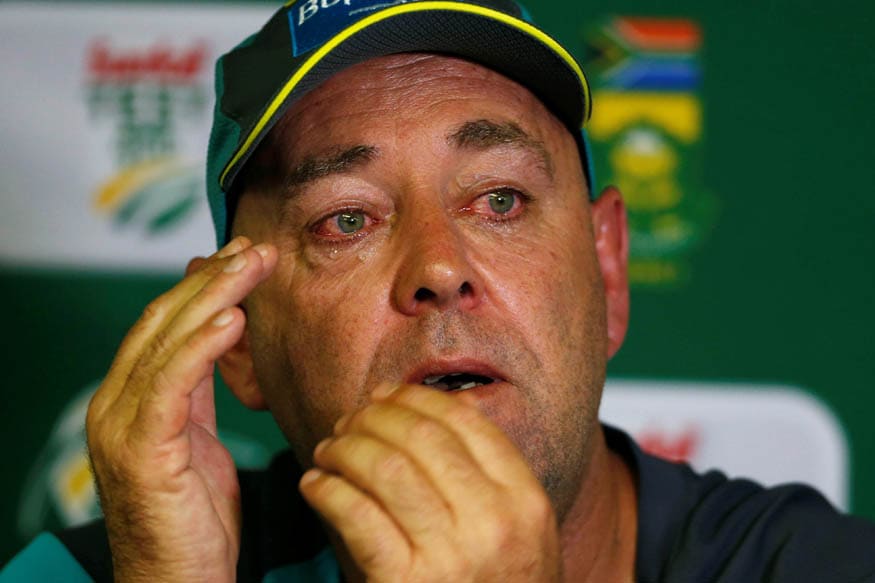 Former Australia coach Darren Lehmann recently stepped down from his position after the infamous ball-tampering scandal during the third Test against South Africa in Cape Town. Cricketers Steve Smith, David Warner and Cameron Bancroft were banned from playing international cricket for their involvement in the scandal.
According to Radio FIVEaa, Lehmann worries everyday about the banned trio and hopes they will return to international cricket after serving their respective bans.
"They are all good young men, I feel for the three players especially, they're fantastic and I worry about them day-in, day-out," Lehmann told Radio FIVEaa in an interview on Friday(May 6). "I hope they come back and play for Australia because they're fantastic young men and they've paid the price.
"For me Australian cricket is the most important thing and hopefully everyone can get back and play the right type of cricket that makes everyone respect and enjoy the Australian cricket team again," Lehmann said.
In the last few days, Smith and Warner have extended gratitude towards the near and dear ones, for supporting them during the testing times.
"It's been a tough six weeks for myself, but I put myself in David Warner's shoes, Cameron Bancroft, Steve Smith... they've been to hell and back, haven't they? Hopefully, everyone forgives them. I'm sure they will. They're bloody good human beings and I love them dearly. I speak to them quite a lot. It's a case of keeping in contact because I worry about them. They're going okay," the former coach mentioned.
After Lehmann's departure, former opener Justin Langer was appointed the head coach by Cricket Australia.