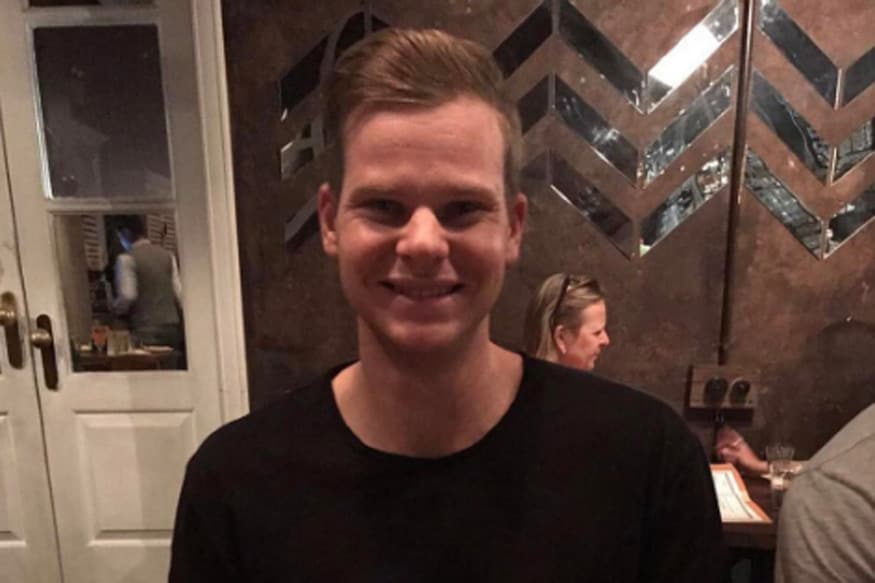 New Delhi: After Chennai, it is the turn of Kolkata to witness Virat Kohli and Steve Smith's boys clash. India and Australia are set to play the second ODI of the five-match series at the Mecca of Indian cricket, the Eden Gardens. And the two teams reached the City of Joy on Monday. Known for being die-hard cricket fanatics, the people gave both teams a warm welcome and Smith was overjoyed.
Taking to Instagram, Smith posted a photo from the hotel room which read: "Nice warm welcome upon arrival in Kolkata."
The second ODI between India and Australia on Thursday could witness another truncated match as the weathermen has not ruled out the possibility of intermittent showers, especially in the evening hours.
With rain threat looming large, the Eden Gardens remained under cover ahead of the second ODI. India took a 1-0 lead in the five-match ODI series with a 26-run win over the world champions Australia in the rain-affected first game in Chennai.
The city has been witnessing frequent showers and Kolkata Met director Ganesh Das has blamed it on circulation over South Bengal. "By September 21, the circulation will be gone but in this month rain is a possibility especially in the evening. It may not however continue for too long," Das said.
Hosting Australia for the first time since November 18, 2003, the Cricket Association of Bengal (CAB) is in no mood to take chances. Former India captain Sourav Ganguly, who is the president of CAB, also inspected the conditions and was seen giving instructions while the ground remained under cover.
"The pitch and ground conditions is just perfect. It's an ideal condition what's required for an One-Day International contest but I cannot say whether it will rain or not," said CAB pitch curator Sujan Mukherjee, who's putting in hard yards despite flu for last two days.
He said he is unable to predict a score but promised a sporting wicket for the tie. "Who would have thought India will score 281/7 from being five down for 87 in the 22nd over. I cannot say they will make how many runs but the wicket will help both batsmen and bowlers," Mukherjee said.
Asked about the possibility of showers, he said: "We are equipped to cover the entire ground and there is enough machinery to clear up even if it rains but it depends on the intensity and duration."