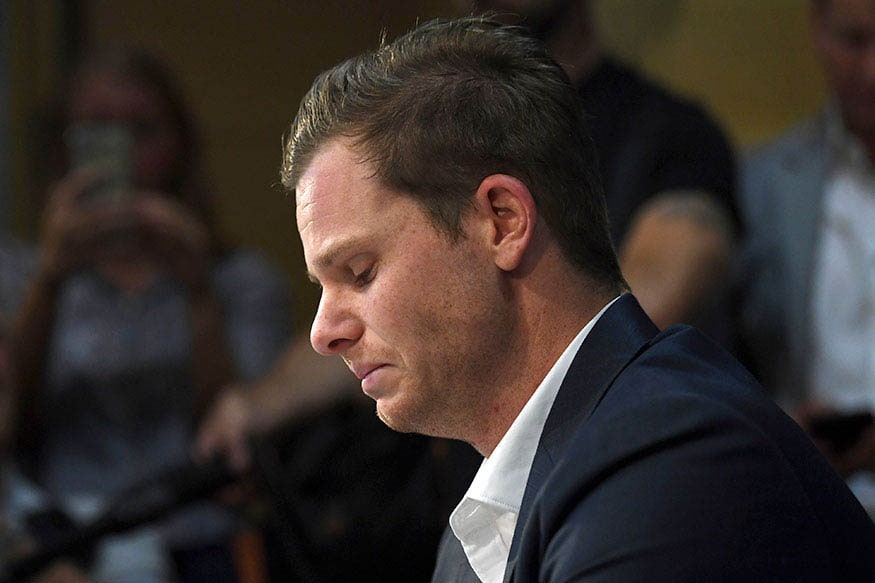 New Delhi: Tainted former Australia skipper Steve Smith had vowed to earn back the trust of his countrymen that he lost due to the ball-tampering scandal, which hit the Australia cricket team during their tour of South Africa last month.
The 'Sandpaper Gate' resulted in Smith losing his captaincy and was subsequently banned for 12 months by Cricket Australia, while his teammate David Warner was banned for one year. Opener Cameron Bancroft was suspended for nine month for his part in tampering the ball.
After returning to Australia following an overseas trip, Smith took to social media to say that he was 'humbled' with the kind of support that has come his way following the controversy and he will do everything possible to earn back that trust.
Smith's post read: "It's great to be back home in Australia. I have had some time away to come to terms with everything and now it's time to get back into it. The amount of emails and letters I have received has been incredible and I have been extremely humbled by the enormous amount of support you have given me. I now have a lot to do to earn back your trust. To my Mum, Dad and Dani you have been my rock through this and I can't thank you enough. Family is the most important thing in the world and I thank you for your love and support."
Smith was found guilty of knowing the plan "to attempt to artificially alter the condition of the ball" during the infamous Cape Town Test against South Africa. Warner was charged with developing the plan.
Both Smith and Warner were also banned from playing the Indian Premier League this year. Besides, Smith and Warner lost their leadership roles. While Smith won't be considered for the position until 12 months after the end of his ban, Warner won't be handed any leadership post ever