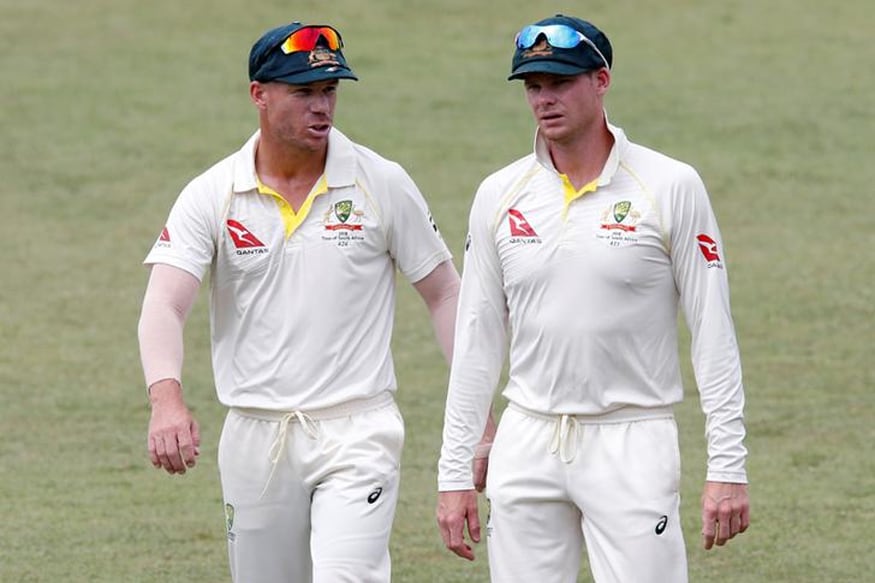 Former Australia captain Steve Waugh expects his country's public to embrace the return of Steven Smith and David Warner with open arms but insists their return to the national fold might not be as smooth.
The duo was banned for a year by Cricket Australia (CA) in March for their roles in the ball-tampering scandal, while Cameron Bancroft was handed a nine-month suspension. While the trio has been suspended from all forms of domestic and international cricket, they are still allowed to play club cricket in Australia.
The former captain and vice-captain will feature in Sydney's Premier Cricket Grade competition this weekend and Waugh expects the Australian public to receive them warmly.
"I think they'll still adore him (Smith)," Waugh told Fox Sports News. "The Australian public, they are forgiving. They obviously remember it, but they're big enough to realise you can make a mistake and grow from that and be stronger."
Smith will turn out for Sutherland against Mosman at Glenn McGrath Oval, in Caringbah on Saturday while Warner will line up for Randwick-Petersham.
"We need him (Smith) back in Australian cricket. You can't lose someone of his quality overnight and expect to replace it and he's still only relatively young," said Waugh.
"He made a mistake and he's paid a heavy price for it. But if he gets back out there and plays with the same enthusiasm and passion – he loves playing cricket, he loves scoring runs, he wants to get back playing for Australia – I think Australians will move past what happened before."
However, Waugh was also of the opinion that the three will not have an easy road back into the national setup despite them playing in various competitions around the world.
"It's going to be a challenge for all of them to come back into the fold," Waugh said. "It's not going to be as easy as people think.
"You're out of the game 12 months, the game does move on, you lose that aura of invincibility about you a bit, you become a bit more fragile, maybe a bit of self-doubt creeping in.
"It's going to be a real challenge for all three of those players to come back strong."