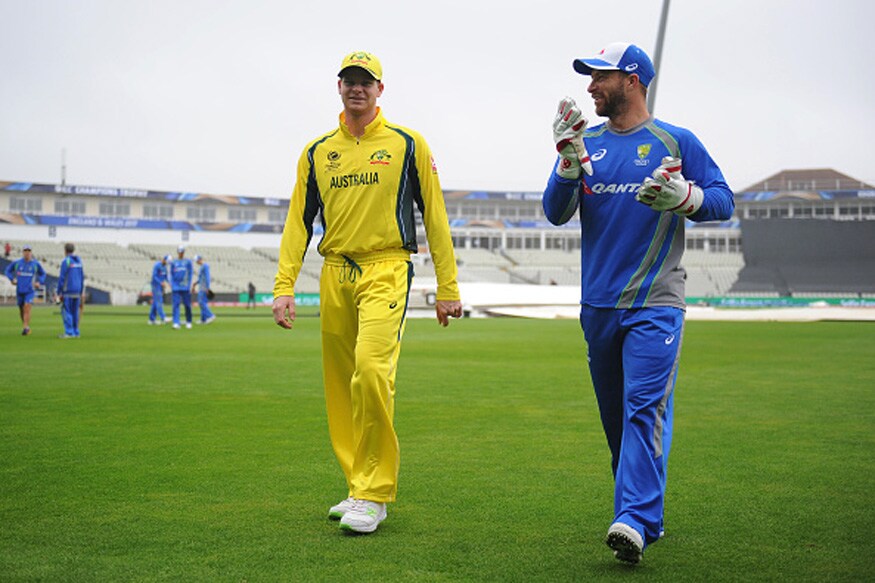 London: Australia captain Steve Smith has challenged Cricket Australia's (CA) arguments with reagrds to the ongoing pay dispute, stating that players have always chipped in with significant contributions to help the grassroots programmes.
CA had said that they needed more money to fund the game at the grassroots and hence cannot increase the players' salaries.
Smith, however, said: "I'm not sure I completely agree with that. If we look back at the last MoU, I think players gave back A$ 10 million to grassroots cricket, which is quite significant."
"We are right behind (the CA) and what they are trying to do for the players and as partners of the game as well. We fully support them in everything they are doing," he added on the eve of their opening match at the Champions Trophy.
Smith said his team is focussed on the tournament and they have left it to the Australian Cricket Association to handle the pay dispute.
"The guys have been great. We know that the ACA's (Australian Cricketers' Association) handling everything back home. And for us, our focus is on this tournament, and it needs to be, because we're coming up against some good opposition," he said.
"It's a very cut-throat tournament. And you need to be switched on the whole time. So the boys are focused on that."
These are the big tournaments and the ones you really want to win. Every game is crucial and we have got to be at our best from ball one," he added.
Smith hinted he might play an allrounder and not go for a four-pace attack but said the final call on the playing XI will be taken only after assessing the conditions tomorrow.
"We are going to have a look at the conditions in the morning, see what the forecast is like, and we will decide our final XI then. I don't think we will end up going with the four big quicks. We've got a couple of options there as all- rounders," Smith said.
"Stoinis did very well in New Zealand in the last series, and Hastings has done very well for us over in these conditions. He's a little bit slower than the others and hits the seam and has some good skills throughout the middle as well," he added.
Smith said Marcus Stoinis, who had injured his shoulder while representing Kings XI Punjab in the Indian Premier League, has been impressive in training and hoped he will do well in the Champions Trophy.
"It probably doesn't matter a great deal. It's obviously slightly different conditions here to New Zealand, different ground, different circumstances. A few guys are back in the team. So we'll wait and see what we feel is the best option tomorrow," he said.
"He actually felt just as quick as some of the other quicks, to be honest, in the nets. He's coming along nicely."
Smith said his teammates will need to adjust to the conditions in England and also switch to ODI mode quickly after playing at the IPL.
"It takes a little bit of time. You just have to realise 50 overs are a lot more than 20 and you can reign things back," he said of the adjustment to ODI cricket.
"It has taken a few guys a little bit of time just to bring their games back down a level and not try and overhit the ball, particularly here in England where the outfield is so fast."