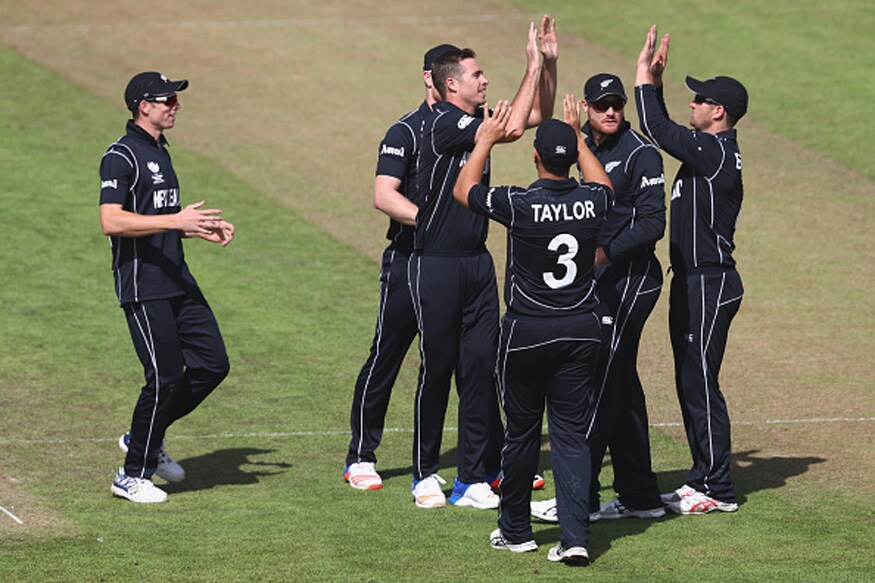 New Zealand paceman Tim Southee capped off a brilliant ODI series whitewash over Bangladesh with a six-wicket haul in the third ODI in Dunedin on Wednesday. Southee picked up the first three Bangladesh wickets early en route to claiming 6/65 as the Black Caps posted an 88-run victory.
"I'm still trying to get the swing out of the white ball — it's something we haven't really been able to get out of it for the last few games. So it's nice to get that and also I'm trying to get a bit more pace and make sure I'm hitting the wicket throughout," Southee said after the match.
Southee now had 185 wickets in 139 ODIs. However, the veteran paceman was overlooked by the Black Caps for the last six ODIs due to indifferent form.
"It felt nice," Southee said. "I guess I'm never going to be rapid but I know that when I'm bowling well I'm hitting the bat hard.
"I feel in the last few matches I've bowled pretty well but I haven't got the wickets that I wanted. As a bowler it's always nice to get those wickets. It's been a while in one-day day cricket."
It has been four years to the day since Southee took four or more wickets in an ODI. The 30-year-old has endured a lean patch since then but was quick to share the praise with his batsmen.
"It was a nice batting performance and as bowlers it's always good to go out when you've got runs on the board to defend," Southee said.
Ross Taylor was the Black Caps' top-scorer with 69 that saw him pass Stephen Fleming's ODI run-tally for New Zealand.
The 34-year-old, who made his ODI debut in 2006, reached his milestone in 203 innings with a superb average of 48.34.
"I definitely would have taken that when I played my first match donkey's years ago," Taylor said.
"If you play long enough I guess these records come along but it's nice to set the bar for the next guy. I'm still enjoying myself and hopefully I've still got a few years in me."
Southee also paid tribute to Taylor's longevity and said the former New Zealand skipper was not finished yet.
"Ross has been a great player for a long time and it was matter of time before he started to knock off the records. His form continues and long may it continue. He's like a fine wine, he gets better with age," Southee said.
Meanwhile, Bangladesh skipper Mashrafe Mortaza said Sabbir Rahman's century was one of the highlights of a tough series.
"It's disappointing but we have to come back stronger. Boys are disappointed, but Sabbir's ton was a positive. Today's match was alright for 35 overs (in New Zealand innings) but after (Jimmy) Neesham's knock it was tough," he said.