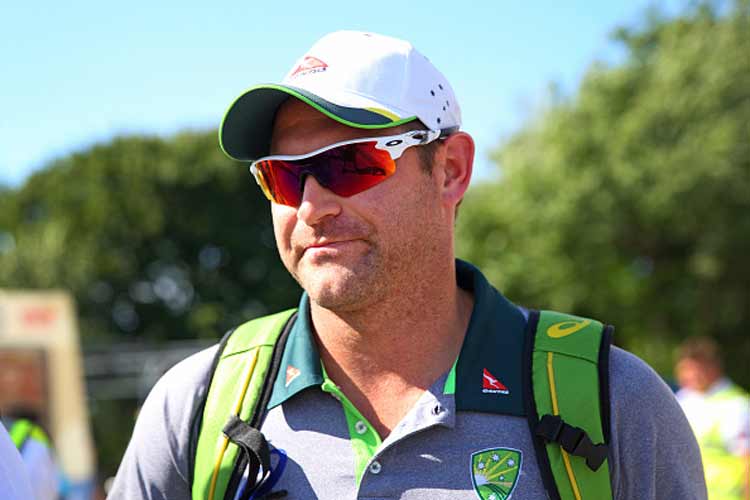 New Delhi: There is no end to the verbal jibes between England and Australia, ahead of the Ashes beginning on November 23. This time, former Aussie pacer Ryan Harris has expressed his views on the vulnerable English middle-order in the absence of Ben Stokes.
"I think it is, absolutely," Harris, Cricket Australia XI's coach, when answering a query about English batting.
As the coach, Harris feels that he could assist Aussie bowlers in bowling in the right areas, when the series starts. "It depends on how the boys bowl to them; if the boys bowl loose and wide, there's troubles," Harris said. "But we have got some good intel and some good knowledge on what we want to do which I will pass on to our (Test) bowlers.
"The coach was here (on Friday), he saw them bat yesterday so he saw a bit as well. That's why we play these games, we're allowed to get intel on them. So I'll take as much back as I can. I'm seeing the guys next week."
England's ever reliable and senior batsmen Joe Root and Alistair Cook too, haven't brought out their best in the two tour games so far. While Root has a highest score of 32, Cook played an innings of 58 runs, in Adelaide.
"He looked a bit rusty," Harris said of Cook. "He obviously had a good county season, he is probably coming off some good form. But it's different in our conditions. He is pretty good in these conditions, he had a good 2010-11 (series) here so he knows what he has to do. I'm sure he will look forward to another hit next week... we all know what he can do, we know he's world-class."
Now England just has one tour game to iron out the glitches before the big day. The third game starts on November 15 in Townsville, and the English side would like to test the new players who have been drafted into the team because of injuries to Steven Finn and Jake Ball. Tom Curran and George Garton, the seamers, have been named their replacements respectively.