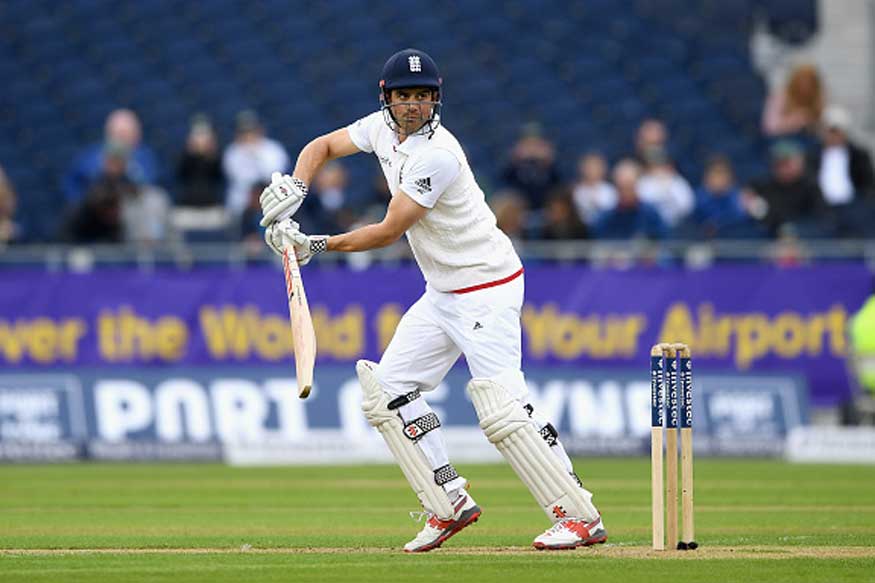 Chittagong: England cricketer Stuart Broad said on Saturday the team was hopeful captain Alastair Cook would return to lead the side in time for the first Test against Bangladesh next week.
Cook arrived in Bangladesh early to acclimatise but returned home on October 11 for the birth of his second child.
An England and Wales Cricket Board spokesman told AFP Saturday that Cook's wife Alice Hunt was expected to give birth soon but they were not sure when he would be back.
Joe Root led the England Test squad in their first warm-up match of the tour in the absence of Cook, who is set to miss their final two-day warm-up fixture, beginning on Sunday.
Broad, who is expected to win his 100th Test cap in the first Test on October 20, said he had spoken to Cook, who promised to return in time.
"As far as we know he's coming back for the Test,"Broad told reporters in Chittagong. "I spoke to him today a little bit and he seems very confident he'll be coming back.
"Obviously family comes first, so if anything happens back there I'm sure he'll stay with his wife and take care of things there.
"I'm sure he'll be keen to be at the toss on Thursday morning."
England were seemingly still undecided about Cook's opening partner, with Ben Duckett and teenager Haseeb Hameed both remaining in contention.
Duckett made his case stronger with a fluent innings of 59 off 63 balls in the warm-up match against Bangladesh Cricket Board XI on Saturday.
Hameed, however, was dismissed for 16.
Broad hailed both Duckett and Hameed.
"He's a hugely impressive player. I bowled to him in the nets yesterday," Broad said of Duckett, who also hit two crucial half-centuries in England's 2-1 win in the preceding one-day international series.
"He scores in slightly different areas. He's quite awkward to bowl to and he sticks to his game plan.
"He's had such a brilliant breakthrough year both in red-ball and white-ball cricket domestically and he's been brilliant in Bangladesh so far. So his confidence is very high."
But Broad said of Hameed that he had "a really nice calm aura about him when he's practicing, and certainly in the middle.
"He knows his game plan for such a young guy, and has been hugely impressive in the conditions so far," he added of the 19-year-old Lancashire batsman.
"We are not sure when Cooky comes back, and we are not sure what the side will be for Thursday, so it's a great opportunity for everyone to impress," he said.
First Published: October 15, 2016, 8:04 PM IST