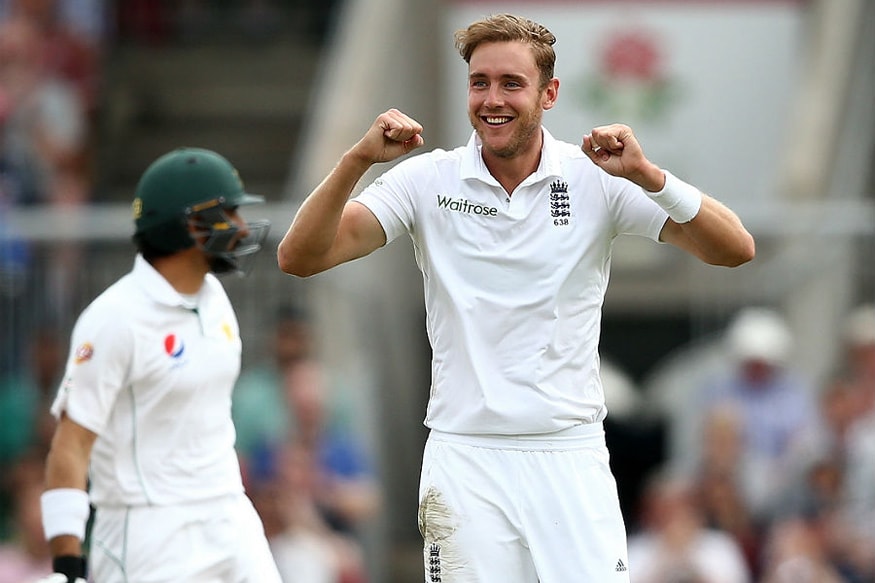 Stuart Broad might not be playing in the Indian Premier League but he seems to be setting the pace when it comes to Fantasy Premier League.

Fantasy Premier League - which is the official fantasy game of the English Premier League - sees the England pacer being the current leader in gameweek 37 with 169 points.

Official FPL tweeted saying, Best figures of 8/15 in the Ashes ✅
Highest Test score of 169 ✅
Currently on 169 points in GW37 ✅

What are you most proud of @StuartBroad8?! 🏏 ⚽️


Best figures of 8/15 in the Ashes ✅
Highest Test score of 169 ✅
Currently on 169 points in GW37 ✅

What are you most proud of @StuartBroad8?! 🏏 ⚽️ pic.twitter.com/bw7i7TFbrG

— Fantasy Premier League (@OfficialFPL) May 10, 2018



Interestingly, Broad's current points are 169 which also happens to be his highest Test score. A fact that was pointed out by ICC on Twitter.


169 also matches his Test high score! 👏

— ICC (@ICC) May 10, 2018



Meanwhile, Broad himself replied saying that its close to his greatest sporting achievement on Instagram.


First Published: May 10, 2018, 5:20 PM IST