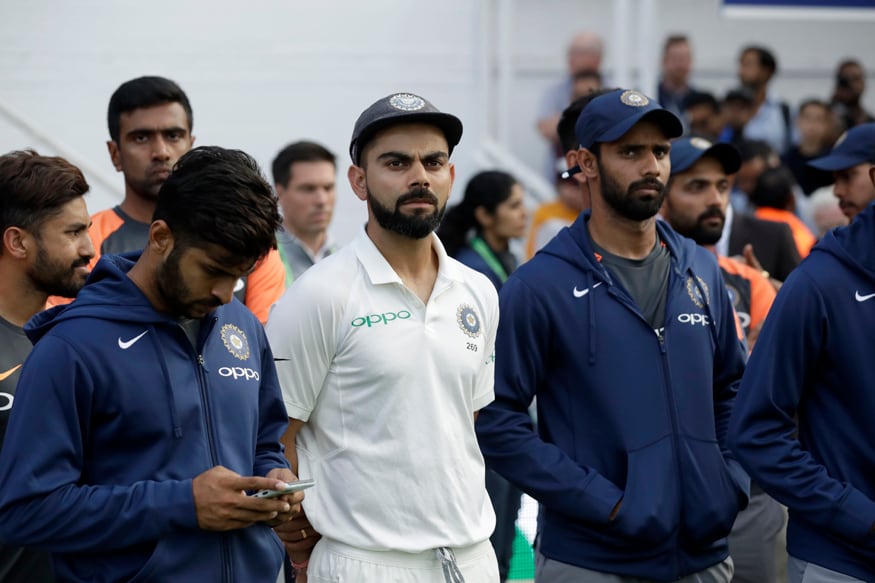 I must admit I was disappointed with the final result. Six months before the start of the England tour, my expectation was India would emulate the 1984-85 West Indies side and blank England 5-0. As the tour approached, there was nothing that made me rethink this position.

India was playing in July and August, usually the "Indian" part of the "English summer". India had two quality spinners in Ravichandran Ashwin and Ravindra Jadeja, and a more than useful back-up in Kuldeep Yadav. The fast bowling line looked slightly thin, with Jasprit Bumrah and Bhuvneshwar Kumar out, but given their exploits in South Africa, the Indian bowling attack could more than hold its own.

India's batting pedigree was not in question, and the captain's insistence on playing five bowlers meant there was more than an even chance of picking 20 wickets every time the team took the field.

Juxtaposed against this was an England team that was filled with a plethora of left-handers, including a spinner who had given up red ball cricket and another who was out of favour. All this in conditions described as one of the hottest English summers recorded. The English top order was more musical chairs than settled. They recalled a batsman who made his name playing white ball cricket, and there were two rookies, one of whom was a 20-year old.

Given what I knew, including the schedule and the strength of the opposition, there was no scenario in which India weren't the series winners, any which way I sliced and diced it.

And yet, the series ended 4-1, in England's favour.

Plenty of post-mortems have taken place since the final ball of the final Test was bowled, some insightful, others bordering on the ludicrous.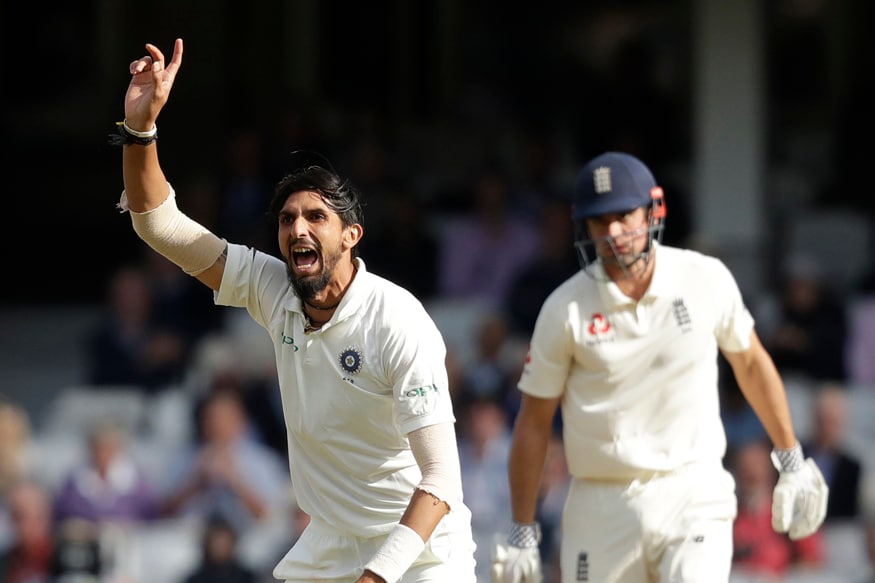 There is the talk of additional warm-up games, and how they may have made a difference to the final outcome. In my view, in today's world, warm-up games are a waste of time.

Different teams try different things to get a competitive advantage over the opposition. Remember Amit Pagnis and his assault on Shane Warne in 1998? Or Shreyas Iyer against Nathan Lyon in 2017? Or Navjot Sidhu against Phil Emburey in 1993?

India's ploy to roll out shirt fronts for warm-ups, then pummel the opposition's leading spinner, leading to a crisis of confidence. Or roll out pitches that turn just enough wherein the opposition's batting is spooked by the second/third string spinners. Either way, the opposition is not remotely exposed to the conditions they might expect in an actual Test.

India has been at the receiving end too. Who can forget the warm-up game at Port Elizabeth, then South Africa's slowest wicket, before being rolled for 100 and 66 at Durban, in 1996? That Indian batting line-up included Sachin Tendulkar, Rahul Dravid, Sourav Ganguly and Mohammad Azharuddin.

Nothing has changed since. If anything, home boards go the extra mile to deny the opposition any meaningful contests in the lead-up.

So, how does a warm-up game, or multiple warm-up games, against substandard oppositions, on dead wickets, further anything, or provide insights on what is in store?

And while we are at it, why not begin with the quality of net bowlers? There have been tours where India did not even get net bowlers, let alone quality ones.

If practice is what makes the difference in the lead-up, then nets are as good a practice as any. In the absence of quality bowling, both in warm-up games and in the nets, what is the gauge to determine where the team stands in terms of form?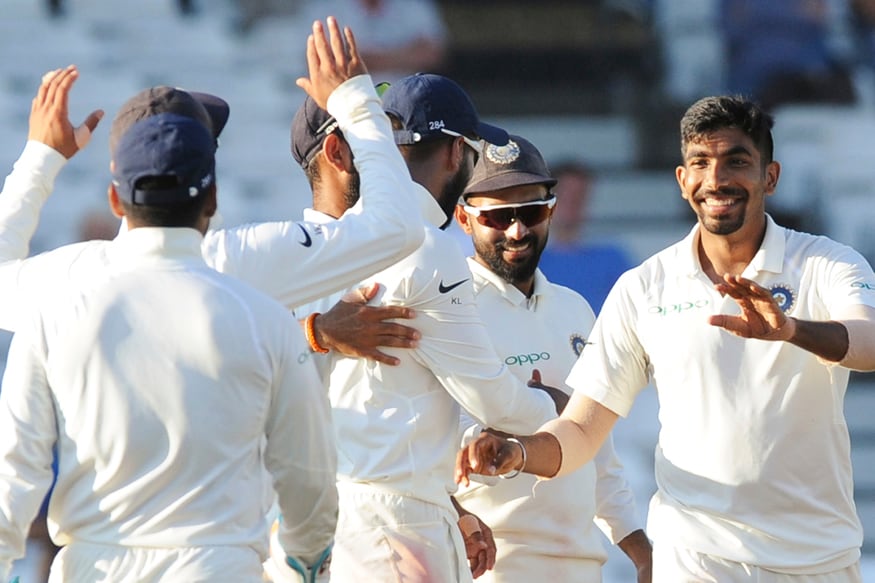 Next, team selections.

My team for the first Test read:

Murali Vijay
KL Rahul
Dinesh Karthik
Virat Kohli
Ajinkya Rahane
Hardik Pandya
R Ashwin
R Jadeja
Kuldeep Yadav
Ishant Sharma
Umesh Yadav

My reasoning was simple - 3 pacers + 3 spinners, giving the captain all options he required to take 20 wickets. Dinesh Karthik at 3, because he had opened in England before, and was the form batsman. Pandya, Ashwin and Jadeja down the order to give the batting some late order heft.

India's batting all the way to 8, 6 bowling options, 'keeper at 3, Vijay to do Vijay things, and Rahul to do his thing on the back of a fine 100 in the opening Twenty20 International. Ishant Sharma because he was the most experienced (and his recent county experience), Umesh Yadav because he was the most potent bowler in the warm-up against Essex (see how I was lulled into believing warm-ups matter?). Also, no Cheteshwar Pujara, given his most recent form in the English domestic season.

Now, there will be plenty of you shaking, either your heads at the team picked, or your sides, because you are laughing so hard.

And that's the beauty of hindsight.

While you will disagree with the selections, can you really quibble with the cricketing logic behind the picks?

And that's the thing about Virat Kohli's teams.

I often find myself at odds with the teams he picks, preferring someone else over his selection, based on how I assess the conditions. But not once in the 40 odd occasions where he has changed teams, can I question the cricketing logic behind those decisions.

Remember when Ajinkya Rahane was "undroppable" in overseas conditions, especially the first two tests of the South Africa tour? Five tests in into the England tour, and questions are being asked if he really is a "pillar" in this batting lineup.

Not during the 22 tests that Kohli won as captain, and the nine he drew was there was any question about players being "insecure" and "playing for their place in the XI". This when the team was being chopped and changed every Test.

Heck, at the peak of the Anil Kumble crisis and in the immediate aftermath, when the team was at its most vulnerable; to fissures & divisions and where cliques and factions could have destroyed team harmony, there were no dressing room leaks and the team seemed to actually enjoy each other's company.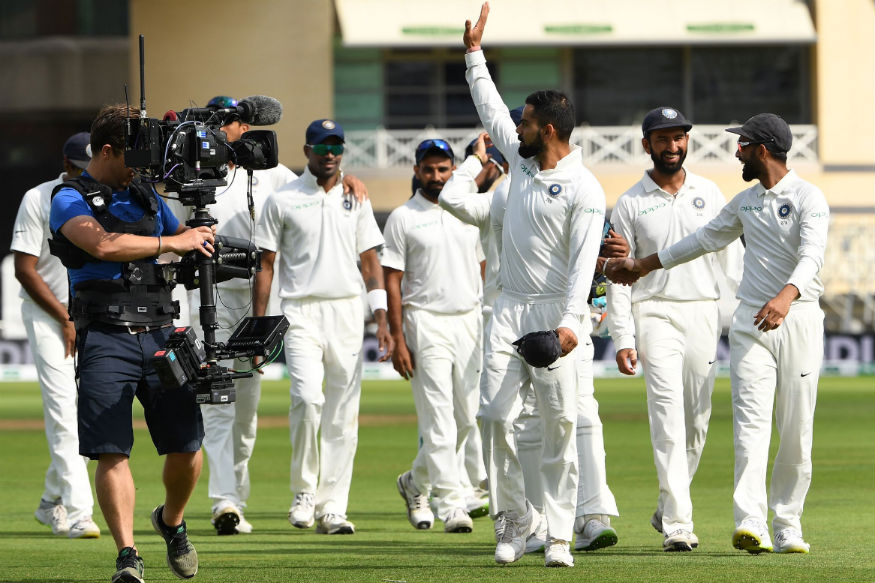 At a time when the most vulnerable should have actually felt insecure about their place in the squad, players have been on the record stating their respective opinions on and about Kumble and his influence on them and the team.

This is not a team wallowing in insecurity. And yet, three losses in, "insecurity" and all its attendant ills become the norm.

And while we are at it, let us not forget that in today's day and age, there are no "lesser" or "junior" players in the squad. Between the different formats of the game, and the IPL, almost all of the players have carved a niche for themselves, with their own (often funnily violent) fan bases.

If anything, this is a team of peers. And given their backgrounds and their respective histories, I won't begrudge them an outsize ego. To then think they are pushovers, or vulnerable, or insecure, or not in sync with the team, seems to me to be a bit of a stretch.

Juxtaposed with the fact that in 3 of the 4 defeats, the Indian team ran England close, including making a dash at chasing 464 in the fourth innings, and pardon my skepticism at the "stories" making the rounds of a team in disharmony.

Rohit Sharma playing ahead of Rahane can be justified on the basis of recent form, the exact same reason Rahul was Pujara's replacement.

Kuldeep at Lord's, while non-conventional can be chalked to "if it seams, it will spin", and because punditry had it that he was the X-factor.

The punts did not come off as expected.

I would also posit that Bumrah and Hanuma Vihari were left field calls, one coming off injury and a long layoff, and the other picked because he could bowl some off-spin, and both distinguished themselves admirably.

At the end of the day, Virat Kohli's reality is that his team lost 4-1 to England. Long after the emotions of the series are gone, the numbers will remain. And it will be part of Kohli's legacy.

43 years after it happened, Sunil Gavaskar cannot, to this day, play down his 36*. That is a sportsman's lot. The numbers are there, and there is no hiding from them.

That leaves the question of whether this is the best Indian team in the last 15 years.

The numbers say it is: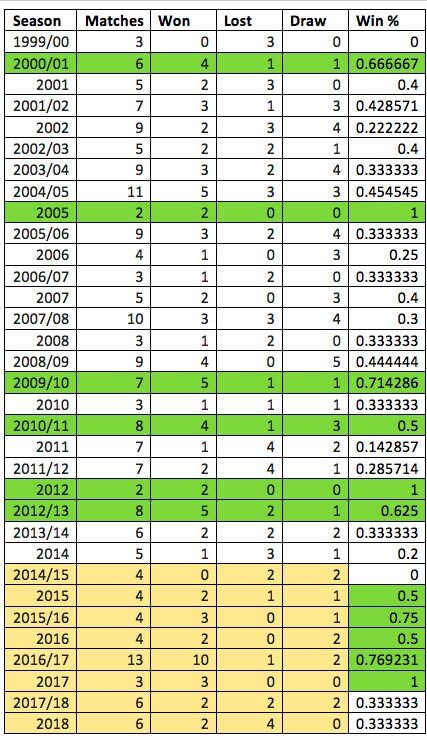 To confirm, Virat Kohli's win-loss numbers
Matches: 40. Wins: 22. Losses: 9. Draws: 9

People may argue that numbers don't tell the entire story; a truism that resonates in the context of the India-England score line.

(The author grew up obsessing about cricket and hasn't overcome that obsession in his middle age. He fancies himself as an armchair critic and tweets @HomerOpines)


First Published: September 15, 2018, 6:00 PM IST