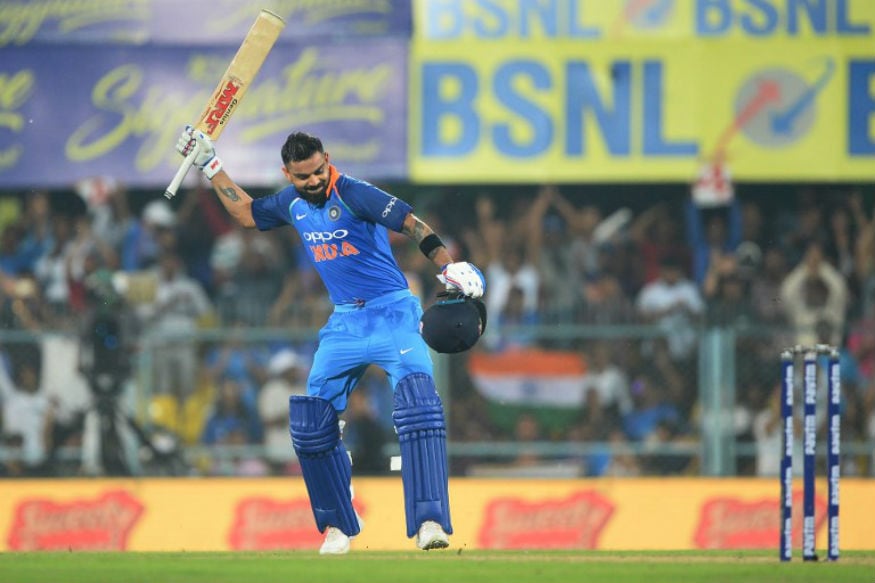 When Virat Kohli takes guard these days, he owns the pitch, the bowling attack, the ground, the crowd, and everyone following the game on TV, online streams and Twitter. While he's at the crease, under the spotlight, cricket becomes him. Only a small handful have managed to imprint such dominance over the sport. Grace, Bradman, Richards, Imran, Tendulkar and Warne… And now Kohli. Ten years into his international career, it seems he's only getting started. Barring 99.94, he has a realistic shot at every single batting record that exists - and this despite allowing for the reduction in ODIs and Tests in this era.
The most surprising thing about Kohli's bull-run is that no one - not the least, himself - would have seen it coming. Tendulkar was a Mumbai maidan legend several summers before he first played for India. Warne had the English press buzzing even before he landed (the ball of the century) on English soil. No one in the Caribbean that has seen the lean, scowling Trinidadian kid bat, would have had any doubt that Lara would make mountains of runs around the world. Legends have one unique characteristic - you always heard about them, before you saw them.
Not Kohli though.
Sure, there was the Under-19 World Cup title in 2008, but that hardly did him any favours. The win was marred by his uncouth behaviour as the winning captain. Besides, age-group cricket success has always been an albatross, and an unreliable barometer of sustained pedigree. When Kohli got his break in the Indian side - on the back of good, but not great first-class and List-A records - it surprised many. His selection, one story goes, contributed to the sacking of Dilip Vengsarkar as chief selector, since board chief N Srinivasan felt Kohli's fast-tracking was unfair to another player.
When Kohli debuted on August 18, 2008, in one of the many unmemorable India v Sri Lanka one-day bilaterals, there was little to suggest what was going to come. Within a season of top-level one-day cricket, one could see what Kohli brought to the table: pluck and combativeness in the face of bossy opponents, and the rare ability to perfectly pace ODI chases. Good skills, no doubt… But not legend skills.
The switch from good to great happened in 2012, and it wasn't technique or temperament driven. Kohli's obsession with strength and fitness is now well documented, but the impact it has had on his batting is not easily evident.
Batsmanship demands the ability to endure long hours in the middle, without compromising the intense momentary concentration needed each time the bowler delivers. During the 2012 IPL season, Kohli was too exhausted by the fatigue of playing, prepping, partying and press, that his game suffered. He decided to make some hard lifestyle choices, changing his habits, diet and fitness regimes. On the back of several hours of endurance training, he proceeded to tune his body into a machine that handles the physical aspects of batting with so much ease, that it freed up his mind to handle the mental aspects with the efficiency of a supercomputer.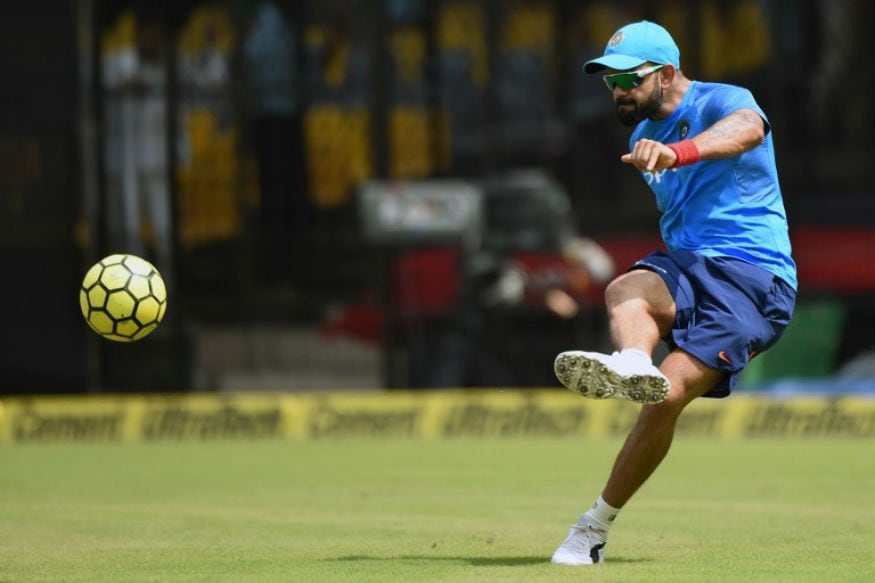 Normal batsmen tire during the latter stages of a long innings, and perish playing fatigued shots. Not Kohli. He simply never tires physically, which keeps his mind always fresh. And since he bats with such clarity of mind, he almost never makes unforced errors, and hence is 'unoutable'.
And as if that weren't enough, he also plays the percentages with the studied perfection of a poker whiz. His shot-making, and his ability to change gears is so special, that he doesn't take any risks in the early stages of his innings. In fact, the only thing more impressive than his audacious shot-making, is his ability to score big without having to make those audacious shots. When he eventually does play those shots, as he did in the end overs at Vizag, the runs gush forth in one raucous torrent of beautiful violence. There's little a bowling side can do to hold back Kohli once he is in the zone. Nothing slows him down - not even impending milestones.
It is often said that Tendulkar was born to play cricket. Kohli may be the first player who has been built to play cricket. He exists as an outlier in the context of this sport, where talent often counts for a lot more than athletic ability. Will his success herald the emergence of the next prototype of batting superstars - forged by weight-training, bleep tests and gluten-free diets? If it does, then that will be Kohli's enduring legacy.
All that is in the future though. For now, this machine, built to perfection, has many more miles to go.