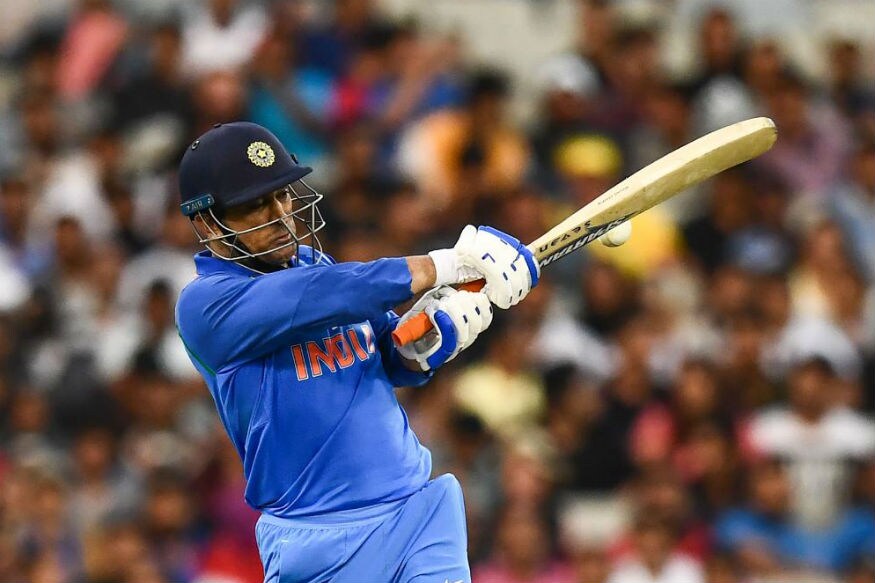 India are strong favourites for the World Cup. They seem to have found the perfect combination: they have the best batsman in the world, and he's part of a cracking top order that scores big hundreds at will. Their bowling unit has the smarts, variety and the incisiveness to pick wickets at any stage in the innings. Their wicketkeeper, MS Dhoni, is the sharpest mind in ODI cricket. He's peerless at reading the game and passing on valuable pointers to the bowlers and making minute changes on the field.
He also once used to be a gun batsman, who could stay calm and win games from unwinnable positions. However, his batting isn't what it used to be - the fluency is missing, he takes a while to get going, and the bowlers don't fear him that much, any more.
Let's face the facts. It would be disingenuous to say that Dhoni's batting hasn't waned. He is visibly less fluent than he used to be, and his stats trace his sobering decline. Since the 2015 World Cup, he's scored 1,867 ODI runs. Twenty batsmen have scored more, and not one of them has scored them at a slower clip than his 80.9 runs per 100 balls.
That strike-rate looks even more dicey when you apply a chasing filter - Dhoni strikes at 70.4 in chases since the 2015 World Cup, which is the slowest among batsmen who have made at least 400 runs chasing in this period. This for a batsman who, at his peak, was the greatest chaser in the game.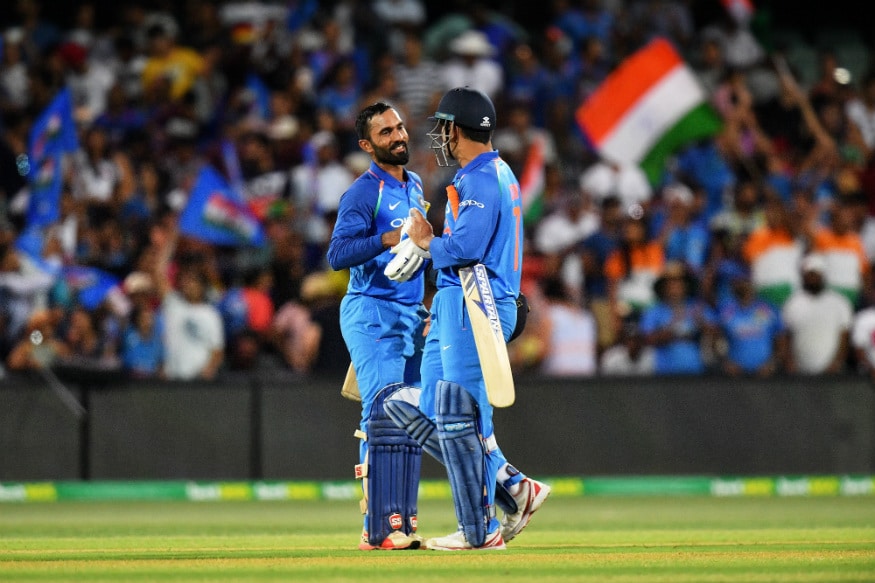 Dhoni is also hitting fewer sixes per innings in this period, which goes against the prevalent trend in the format. Too many times, he's been caught gearless in chases, unable to force his way out of a dot-ball rut. The 51 off 96 in the Sydney ODI is the most recent example. The 2017 North Sound game against West Indies, where his 54 off 114 failed India in a chase of 190 is another.
There are several factors at play here. One, of course, is Dhoni's own receding abilities as a striker. At 37, he's perhaps seeing the ball a fraction later, and is a tad rushed into his strokes. More importantly, after 15 years in the circuit, bowlers know how to keep him quiet. It's in fact surprising that it took them this long, since Dhoni never had a big hitting range, unlike, say AB de Villiers.
Dhoni has always favoured a few scoring areas. He's fond of hitting hard and straight - a fact that bowlers cottoned on to for a couple of years in the IPL when they tied him down with wide yorkers. He was never much of a sweeper. His bottom handed play to the off side meant his cut shots seldom went behind square. And while he has always been a great puller, he invariably pulled into a limited region around square leg. The famous helicopter shot, that once let him dispatch yorkers into the stands, has largely been put to bed. In recent years, Dhoni has struggled to hit sixes off balls that are not on a good length.
The game, too, has changed around Dhoni. Powerplay rules have evolved. A fifth fielder is allowed outside the 30-yard circle now in the last 10 overs. For a batsman who has always played the percentages to take the game deep, that means one lesser area to target for a six in the slog overs. With two new balls in the game, there is more seam in the middle overs, and less spin. This perhaps plays into the hands of most batsmen, but one wonders if it suits Dhoni, who could maneuver spin like no one else.
It is the nature of genius to keep finding a way. Dhoni was written off before the IPL in 2018, yet he pulled off some incredible heists, taking the game deep, running like a man possessed, finding ways to hit sixes over point and third man, and forcing the pressure of the world back onto the weakest links in the opposition.
He did it again in Australia, with his Man of the Series performance in the ODIs, including two perfect finishes. When Kohli got out in Adelaide, the game was in the balance. Even when the equation is 57 off 38, and you've just lost Kohli, Dhoni doesn't panic, and backs the plan. He targeted Nathan Lyon, still playing the percentages, lofting the off-spinner coming in from round the stumps, with the spin, over vacant wide long-on. It was the safest way to get a momentum-shifting six in the circumstances, and there aren't too many players with that level of game awareness.
Dinesh Karthik got a couple of fours away, and India ran down the target - quite literally, with Dhoni and Karthik running Australia ragged by looting twos and threes. There aren't too many batsmen who can run between the wickets as fast as Dhoni. Even without adding the age filter. Even without accounting for the sapping summer temperatures of Australia. Even without accounting for the fact that he'd just kept wicket for 50 overs.
The final Melbourne chase was vintage Dhoni. Bilateral ODIs these days seldom see 230 v 230 dog fights on pitches that stop and turn. It's just the sort of situation India could face in the fag end of the World Cup, as pitches get slow and tired. There are few players better than Dhoni to have in your side for such situations.
India are now, rightly, committed to taking Dhoni to the World Cup. But they cannot be rigid with his position in the batting line-up. It was a mistake to send him in at 4 for 3 in the first ODI. It would be a mistake to send him in at 240 for 2 in the 42nd over, ahead of enforcers like Kedar Jadhav and Hardik Pandya. It would be a grave mistake to back anyone else to pull chestnuts out of the fire if you are 50 for 2, chasing 260 in the World Cup final.
To get the most out of Dhoni, India should be willing to play him as a floater.
It worked like a charm in the 2011 World Cup final. It may well work again in 2019.