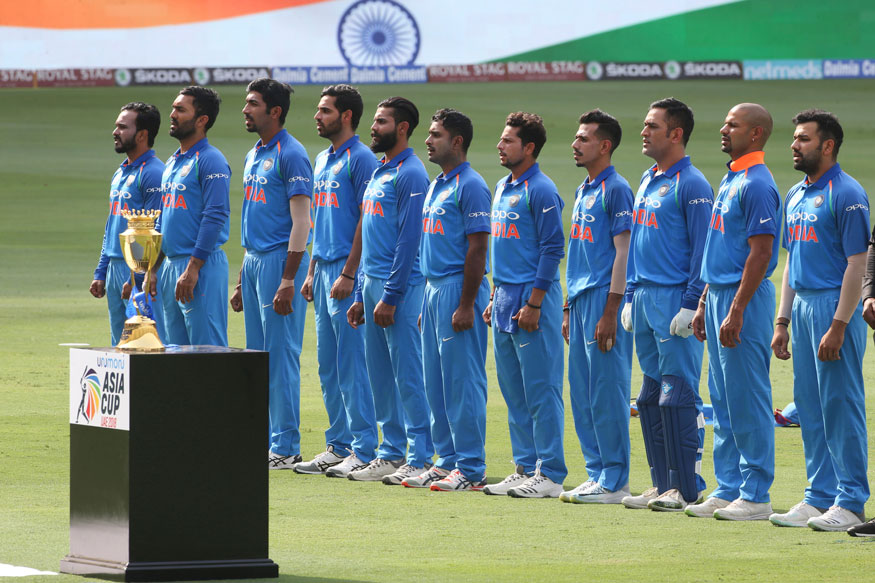 2019 promises to be a year of mouth-watering possibilities for cricket. We have a World Cup at a time when ODI cricket is struggling, as well as a World Test Championship, at a time when Test cricket is arguably in its best health ever. We have an Ashes, as well as an IPL that could potentially go out of India only for the third time ever. We have plenty of thrills and spills lined up. As we brace for the action, here is a small wishlist for cricket in 2019.
Give Umpires a Break
Imagine if a global organisation were to commission an investigation into whether life existed on Mars. How would they go about it? Would they build high tech space rockets, telescopes and probes to go to Mars and explore? Or would they ask Kumar Dharmasena to squint hard at the red planet and make an educated guess about life on Mars, post which their rockets would only go to Mars to see if there is any evidence to clearly contradict the guess? If the organisation were NASA, they'd do it the first way. If the organisation were the ICC, on the other hand...
In 2018, umpires missed no-balls so often that some wondered if they were even looking out for them anymore. Umpires were forced to give soft signals based on split-second guess work, before third Umpires were summoned to use technology to only intervene if there was enough evidence to overturn the original ruling.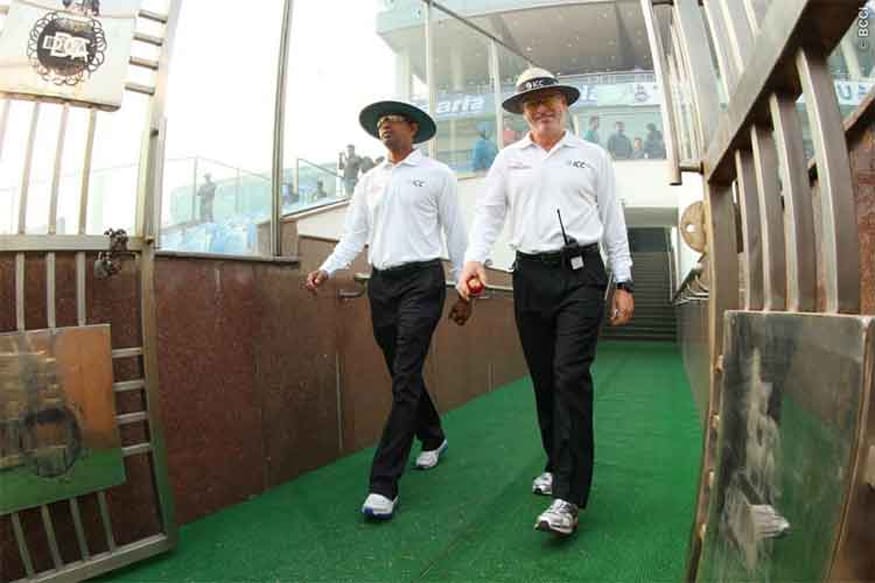 This protocol has never made sense. And it makes even lesser sense now, in an era when Test results are being decided by the narrowest of margins. Scoring became simultaneously tougher and quicker last year, and that trend will continue in 2019. Each Test wicket counts for a lot, and one poor decision could alter the course of a match. While contentious bump-ball decisions may never entirely be resolved through tech (whatever happened to benefit of the doubt, by the way?), we now have good enough tech to ensure most close catches and LBWs are always ruled right. Let's take the guesswork out of the umpire's hands, and the burden of rationing reviews out of the players' hands. If that means we don't get 90 overs in a day, then so be it - most Tests are anyway not going the distance!
Toss Out the Toss
In 2018, Virat Kohli's India won every away Test in which the coin favoured him, and lost all but one when it didn't. All those wins came when his side batted first. The only exception was the Lord's Test, where batting after two days of rain on a green pitch was a freakishly difficult affair.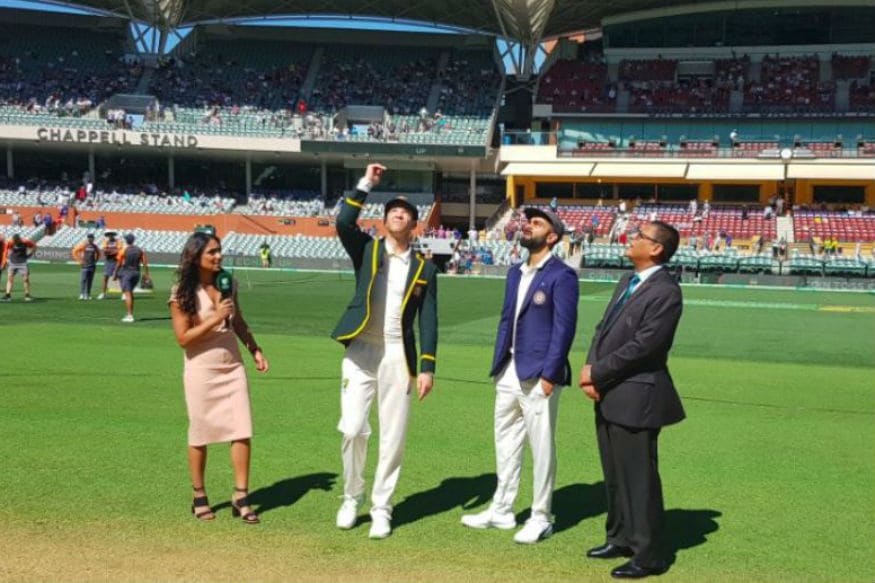 No year in recent memory has seen 'win-toss-bat-first' correlate so strongly with the outcomes of Test matches. Those of us who are Test cricket romantics are mildly irritated with this trend, and are hoping that normal service will resume in 2019. Traditional wisdom always suggested that batting in Test matches is tricky on the first day, and eases out into an enjoyable affair on Days 2 and 3, before the unpredictability of the pitch makes batting on the last two days dicey. These timelines seemed to warp in 2018; Pitches have started acting up sooner than Day 4, and teams batting second haven't had the chance to bat big. Teams batting first rarely conceded substantial leads, and hence held a clear advantage going into the fourth innings.
2018's tricky pitches and the revival of bowlers were great for cricket, so let's not meddle with them. Instead, Test cricket will do well to spread the bounties of batting first evenly among teams. Get rid of the coin toss in Test cricket; Let the away team always choose; or let the privilege of choice alternate between opponents during the course of a series.
Organise a World Cup to Remember
A Twitter video went viral in December - it was a compilation of 100 of Sachin Tendulkar's sixes, several of them in ODIs.
100 Sixes In 2 Minutes@sachin_rt 😎 pic.twitter.com/X9pia1G9mY

— Sach Boy 🇮🇳 (@LoyalSACHlNist) December 15, 2018
The tweet got massive traction among 90s fans who relived their favourites from the list - The Centurion Shoiab upper cut that was heard around the world; The 'dancing in the aisles in Sharjah' smash rom 1998; The 'F You' opening salvo against McGrath in the ICC Champions Trophy. Each of them iconic, each of them memorable, each of them a distinct reminder of a certain time in cricket, when one-dayers meant fanfare, technicolour, context and excitement, in a world with doosras, reverse swing, and playing jerseys that changed every series.
All that is gone now. I could show you a compilation of Virat Kohli's ODI sixes and you would not be able to tell one game from the next. It's likely that even he wouldn't be able to. One-day cricket is a mind-numbing run glut in 50 overs of endless Powerplays, against new balls that don't reverse, on pitches that are inert, played in front of crowds that don't care. Test cricket has its constituency; T20 cricket is putting bums on the seats. The ODI format doesn't even have naysayers - people just ignore the fact that it even exists.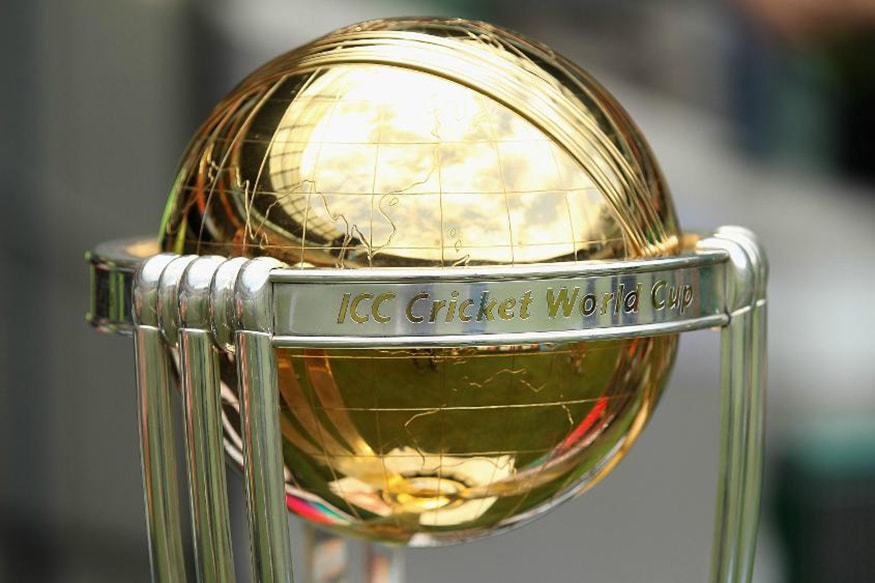 The 1992 World Cup is when the fun came into ODI cricket. As we go back to the same round-robin format for the 2019 World Cup, one hopes that one-day cricket will find a second wind and rediscover the sexy. And while we are at it, can we bring back some creativity in the one-day jerseys please? The organisers could do worse than take a leaf out of the last World Cup that was held in England, in 1999. The Pakistan jersey from that World Cup has got to be the pinnacle of all sporting attire.
'Get Ready for an Unbroken ****ing Friendship'
No sporting rivalry rivals the epic race to GOATness between Roger Federer and Rafael Nadal. For 15 years, the greatest men in tennis have thrown everything at, and brought out the best in each other. And they have done it while always being cloyingly nice to each other. While they are rare, they aren't exceptions. Lin Dan and Lee Chong Wei have had an enduring bromance, while also being outstanding champions. Then there is Lionel Messi and Cristiano Ronaldo.
In our own sport, Shane Warne and Sachin Tendulkar have remained thick friends and respectful adversaries, while also putting on showdowns for the ages. As the world at large becomes a hostile place, where people take offence at the drop of a hat, and turn nasty to strangers on the roads and on the internet, here's wishing that cricket does its bit to make the world a better place. Let's have more of the bonhomie and warmth that was on display in that beautiful picture of Rishabh Pant babysitting Tim Paine's kids.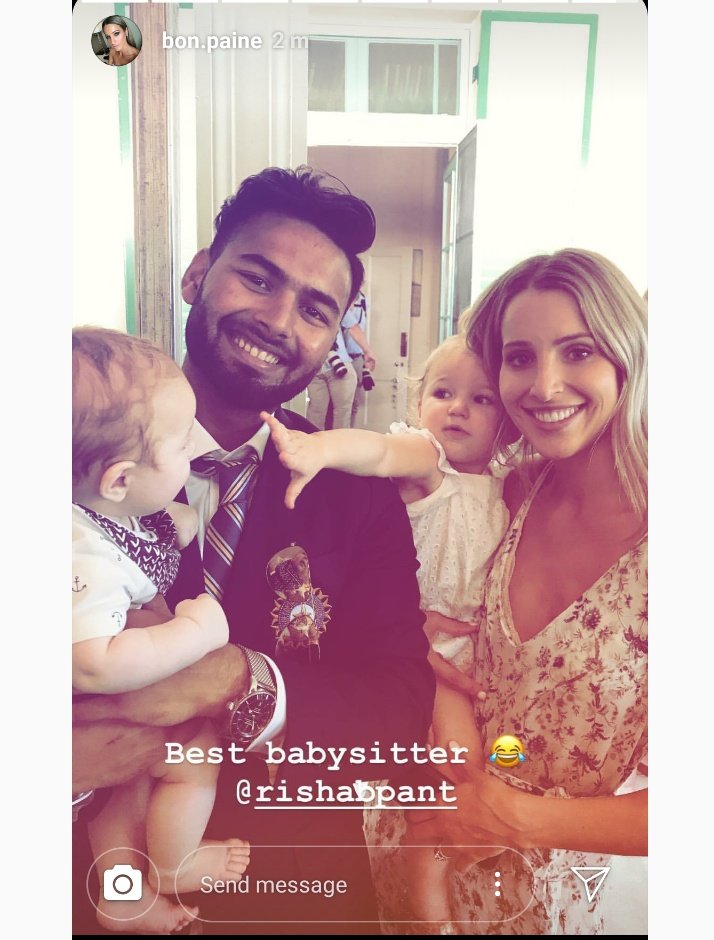 (Image: GultiGrinch/Twitter)
The two men have spent three hard-fought Tests going at each other on the stump mic, but know exactly where to draw the line and be gentlemen. It was a timely reminder of the fundamental reason why we play, or watch, sports: to pursue excellence while going back to being the innocent, earnest children we once were. May cricket in 2019 continue to give us more of the same.
That then, is my wishlist for cricket in 2019. What's yours?
(Nitin Sundar is a full-time cricket tragic who yearns for the return of the wonderful ODI jerseys of the 90s. He is stuck in a Bangalore traffic jam and tweets @knittins)