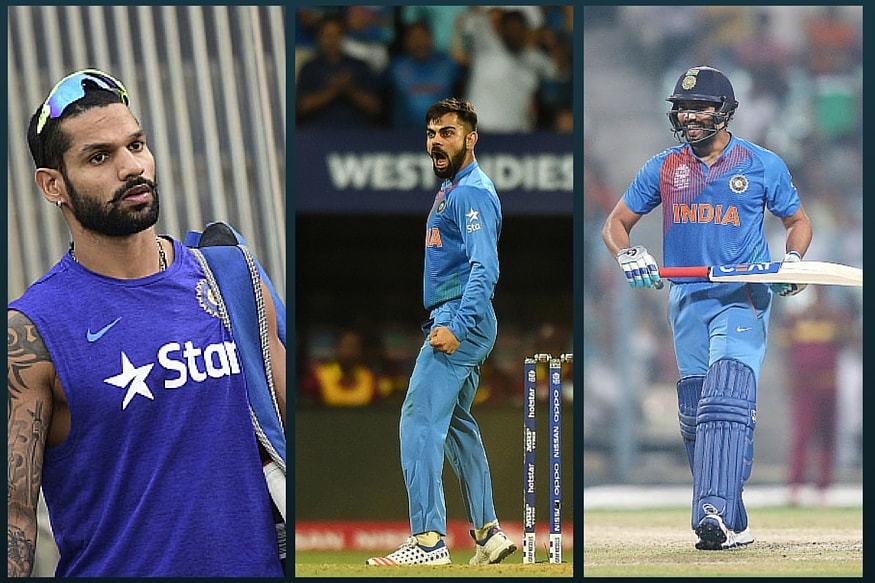 India will go into the ODI World Cup next year as one of the strong favourites. With the top three batsmen scoring mountains of runs, the seamers showing pace, skills and smarts at both ends of the innings, and the wrist-spinners hunting for wickets in the middle overs - this is a side with most bases covered. The one problem area, according to many, is the middle-order. MS Dhoni has declined. Yuvraj Singh and Suresh Raina are out the picture. Some of the contenders - Ambati Rayudu, KL Rahul and Ajinkya Rahane - seem to prefer batting at the top, and don't have all the gears that the middle-order engine demands. Manish Pandey and Shreyas Iyer have not been persisted with long enough to seal their spots.

India's search for a solution continues fruitlessly in the ongoing Asia Cup. However, here we attempt to explain why India's middle order is actually a red herring, masking a far more serious issue - the top order's tendency to be over-cautious while setting targets.

Thanks to the 20-over format, teams - including India - have become extremely competent in chasing. So much so that, on flat tracks full of runs, batting first is becoming a burden. It's often not clear how much is enough, and teams run the risk of batting too carefully. India have been consistently guilty of this.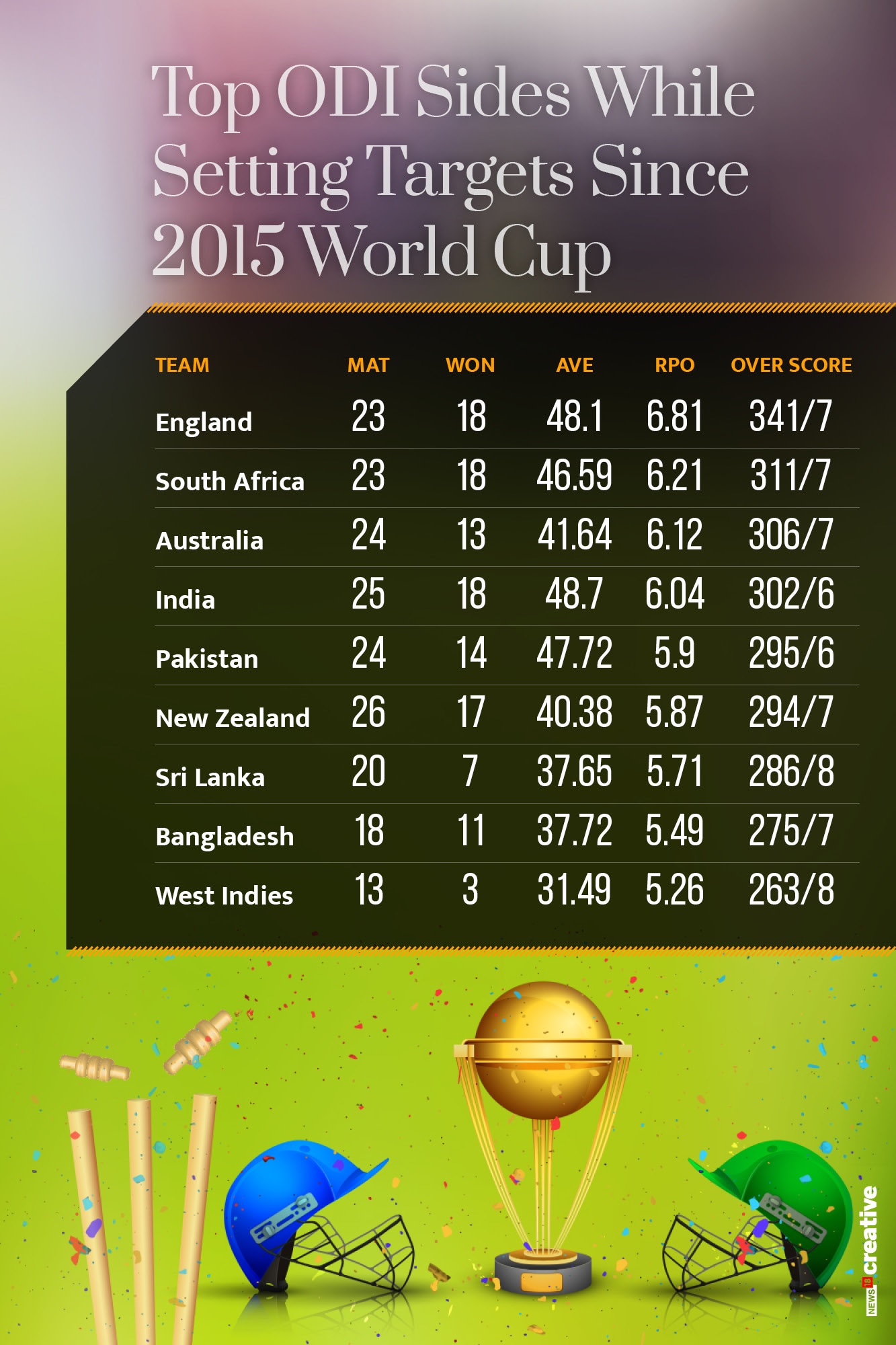 Since the 2015 World Cup, India have averaged a healthy 48.7 runs per dismissal batting first. This is the highest average among all teams during this period. However, India have scored their runs at only 6.04 runs per over in these games. This is significantly slower than England, who have set a new bar for ODI batting in the past couple of years, but is also poorer than Australia and South Africa. India's average 50-over score while batting first is 302 for 6. In contrast, England make 341 for 7, South Africa 311 for 7, and Australia 306 for 7.

India aren't just scoring lesser than the other big sides, but are losing fewer wickets in getting there. This suggests an overly risk-averse approach, and a poorer utilisation of resources. Sure, average comparisons across teams can be misleading (even though one could argue that ODI conditions have become quite homogeneous in recent years) - so let's look at some actual examples.

1. Australia v India, Perth, Jan 12 2016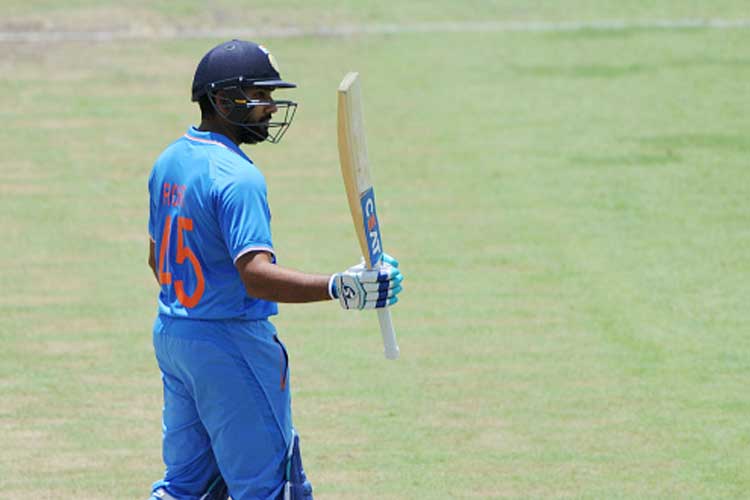 (Getty Images)

Rohit Sharma's big 100s are so commonplace that most won't recall the 171* he scored at Perth, or the 13 fours and 7 sixes he smashed while getting there. What they surely won't recall is that, despite all those boundaries, Rohit consumed 163 balls for his runs. Think about the dot-ball percentage that adds up to. Virat Kohli struck 90 off 97 at the other end, and India ran up a total of 309 for 3. Underwhelming. Insufficient. Australia get there without breaking a sweat.

2. Australia v India, Brisbane, Jan 15 2016


 (Getty Images)

Three days later, a replay. Rohit consumes 127 balls for his 124. Kohli plays 67 for his 59. Rahane gets some momentum with 89 off 80, but the lower order doesn't get time to check in and tee off. 255 for 2 in the 43rd over leads to an underwhelming 308 for 8. Australia gallop home in the 49th, and the ease of the chase once again shows up the insufficient target.

3. Australia v India, Melbourne, Jan 17 2016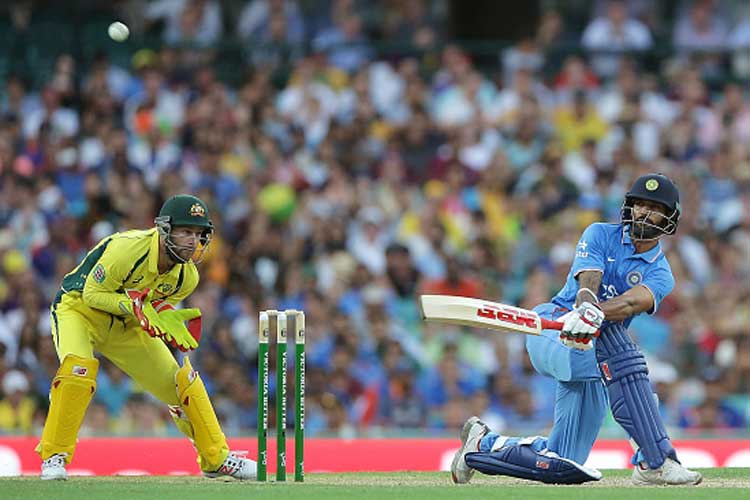 (Getty Images)

And then, once more. Shikhar Dhawan makes 68 off 91, batting with all the caution he usually does away with on the first morning of a Test match. Kohli scores a run-a-ball 117, and Rahane 50 off 55. It takes all of Dhoni's waning slogging skills (23 off 9) to drag India from 243 for 2 to 295 for 6. Insufficient, once again.

4. India v Sri Lanka, The Oval, June 8 2017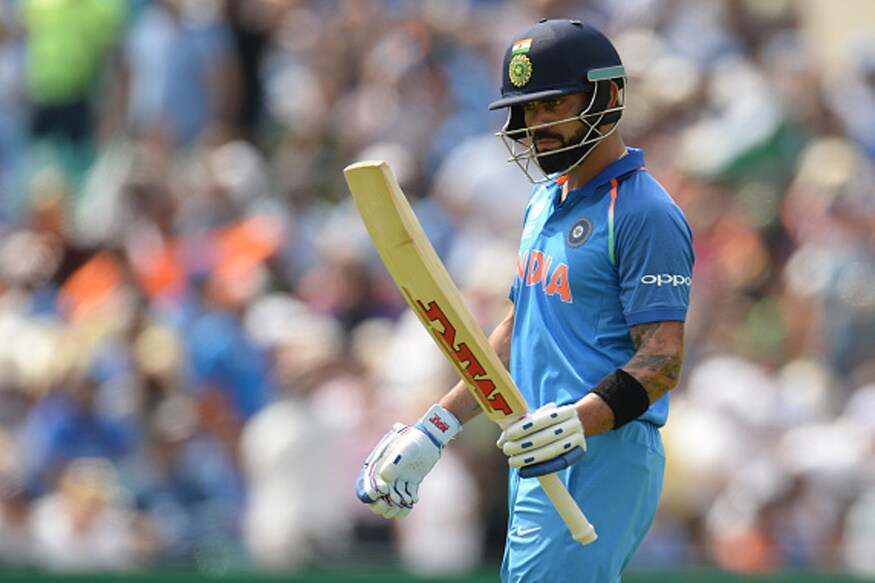 (Getty Images)

Before you accuse me of being unfair, citing all these defeats against a strong Australian side at home, here's one against a ragged Sri Lankan outfit, during the 2017 Champions Trophy. By the time the Lankans blitzed past the target of 321, in the 49th over, it was clear that this was a 340 pitch. Yet, India's approach earlier in the day suggested they had set their sights on far less.

Rohit began the innings with the alacrity of a cuddly housecat after an afternoon nap, before springing into action with three sixes. Yet, his 78 came at less than run-a-ball. Dhawan made 125 and his strike-rate was below 100 as well. And then Yuvraj stalled the innings with a stately 7 off 18 balls. When Dhawan got out in the 45th over, India's run-rate was still under 6. How do you blame the middle order when the top order believes they are batting in a Sharjah tri-series in the mid-90s?

5. India v Hong Kong, Dubai, September 18, 2018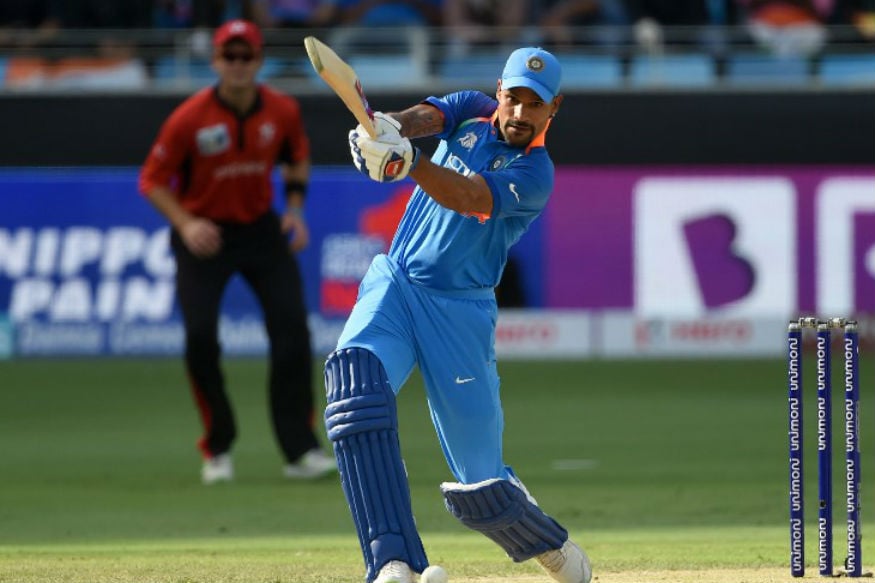 A sobering reminder that India's approach leaves them vulnerable to being blind-sided even by minnows. Hong Kong nearly did just that, after India had run up a listless 285 in their Asia Cup encounter. The usual suspects were in action again - Dhawan consuming 120 balls for 127, with Rohit, Rayudu and Dinesh Karthik all going at less than run-a-ball despite being confronted by buffet bowling, on a track holding no dangers.

Make no mistake - India do have a misfiring middle order. Perhaps, the top order takes fewer risks because they are fully aware of the lack of confidence and firepower below them. Rohit has three 200s in ODI cricket, and backs himself to score big every time he marks his guard. That however, should not give him the license to consume more than his share of balls while setting himself up for a big score.

India have a strong team, and in cricket - like in poker - over a long enough timeline, the better team will always win more. However, the World Cup will be decided by a handful of must-win games. The best teams will be prepared with gameplans to minimise the chance of failure on those days. India's chasing game is currently one such winning gameplan, as Rohit and Dhawan showed again with their pretty 100s against Pakistan on Sunday. But they - along with Kohli - should know that their approach while batting first needs a rethink. Else, it could end up costing them the World Cup.

First Published: September 25, 2018, 7:25 AM IST