It's a typically hot, tropical day in Colombo, with humidity in the high 80s. It happens to be a dead rubber Test match. A Test that comes at the end of a gruelling tour. A tour that's come at the end of a gruelling year. A year in which umpire Sundaram Ravi has officiated in 10 Test matches and 3 ODIs, across five different countries, in four different continents. And oh, in the middle of all that he was part of the IPL circus, where the only time to breathe was during the strategic time-outs. And, having stood in more games (97) than any other umpire, Ravi is as ubiquitous at the IPL as MS Dhoni.
It's fair to say that Ravi has had a long, terribly exhausting year. And being an umpire, he is in one of the most thankless, over-scrutinised, under-appreciated and hectic jobs in the game. Ravi and the 11 other umpires who make the ICC Elite Panel handle every single Test match, and majority of all the other international action and T20 league cricket around the world. It a breathless and endless cycle of cricket, and it would be unfair to expect these men to be switched on for every single delivery.
And even when are switched on, they need to check for the no-ball, immediately look up at the batsman's end to check for LBWs and nicks, be alert for wides, watch out for bowlers running on danger areas, balls going out of shape, wicketkeepers chattering out of turn, fielders pulling sandpaper out of their pants… And all of this while, on occasion, wearing helmets to protect themselves from hard hits headed at the speed of light in their direction.
It is not a surprise, then, that Ravi missed all those no-balls from Lakshan Sandakan on Day 3 of the Colombo Test. The only surprise in the entire matter is that, in this era of instant replay scrutiny, it took this long for an umpire to be caught missing so many no-balls. For this has doubtless been happening for a while: TV umpires have been routinely checking for the foot fault after the fall of a wicket for years now. The fact that this has been mandated is a tacit admission that the administrators know it is a problem. The fact that it happens so often despite the mandate is that we have a genuine problem with umpires in the 21st century.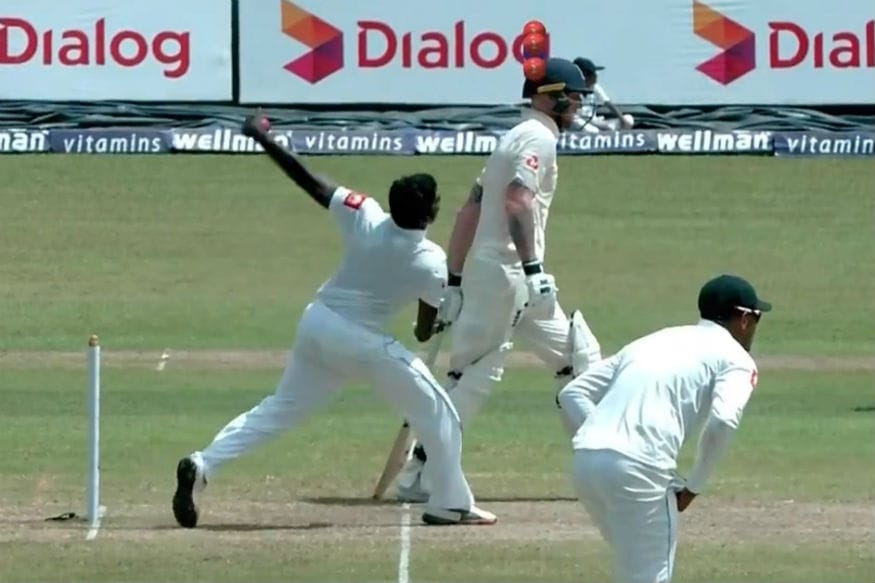 This is not to say that quality of umpiring has deteriorated. Yes, back in the day you had umpires stooped over at the bowler's end, watching the bowler's landing closely, and even yelling out no-ball calls for the batsman's immediate benefit. It's not that umpires have gotten sloppy or lazy since the days of Dickie Bird. The difference is that, in those days, umpires had a far more pleasant job.
To start with, they weren't officiating in so many games. The T20 genie was not yet out of the lamp, and high-profile domestic franchise cricket was not an actual concept. Besides, this was before the era of two neutral umpires in Test cricket, which meant that at least one umpire belonged to the home country. This meant lesser globe-trotting, jetlag, living out of suitcases, and in general, far better work-life balance for umpires.
But there's another matter that weighs down heavily on today's umpires, and it has nothing to do with scheduling or travel. Imagine having your boss stand over your shoulder, poring over your laptop, and pointing out every single time you make a typo or a formatting error in your document. Now imagine that, this entire charade is being watched closely by every single share-holder in the company, and that they are tweeting their disapproval at every small error in your work. Imagine working productively in this scenario. Imagine doing this in the open, under the sun, and not in the air-conditioned comforts of your office. That's what technology and DRS has done to the umpiring profession.
Back in the day, while contentious decisions were as common as they are today, the game as a whole didn't have the resources to stop and analyse them threadbare. This meant that umpires faced far lesser pressure in dealing with what happened after the bowler delivered. Ruling an LBW call has always been a split-second decision, where an umpire is wont to go with his gut feeling.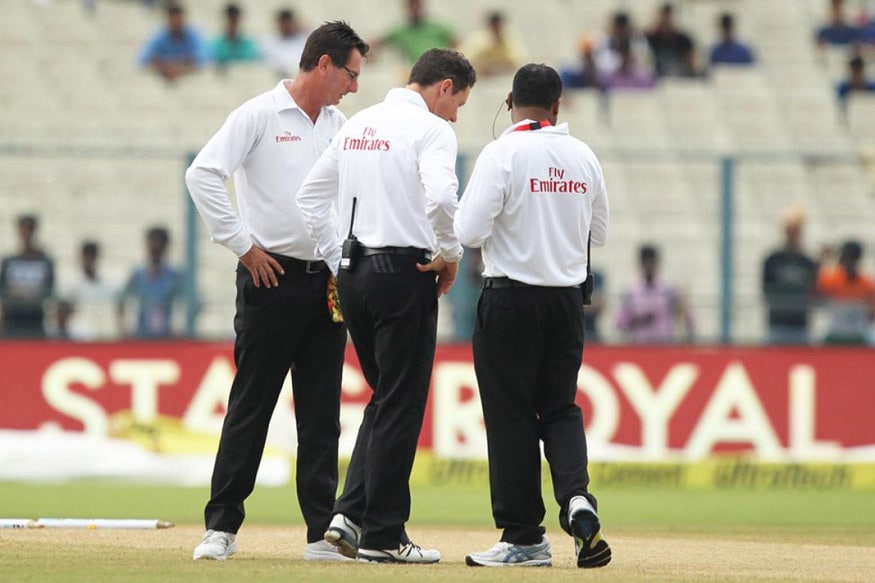 But back in an era when the umpire's decision was final it must have been so much easier to make these snap judgments. We are talking of a time when there was no mat, no ball-tracker, no Snicko, no Hawk-Eye, no three red lights and no umpire's call. Heck, you very often didn't even have front-on cameras. Remember Aqib Javed's hat-trick against India? It's anybody's guess if any of those LBW calls were correct. Imagine if DRS had existed back then, or when Harbhajan Singh got his hat-trick in Kolkata. Those decisions were not right or wrong, but they were final. Today, no umpire's ruling is ever final.
Burdened by this performance pressure, it is only natural that Ravi and co. are trying very hard to get the LBW and close-in catch calls right. Surely, it's time to make their lives easier by taking the no-ball call entirely out of their purview, and allowing them to focus entirely on what's happening at the other end. Surely, we can have side-view camera replays to rule on no-balls moments after the bowler has delivered.
There's another school of thought that argues that, thanks to technology, umpires have precious little to do in cricket. Is it perhaps time to let them go, entirely? At a time when tennis is experimenting with towel hangers, perhaps it is time for cricket to let go of its ceremonial 'coat hangers'? That's an argument for another time, not too far into the future.